Croatia Yacht Charter | Sibenik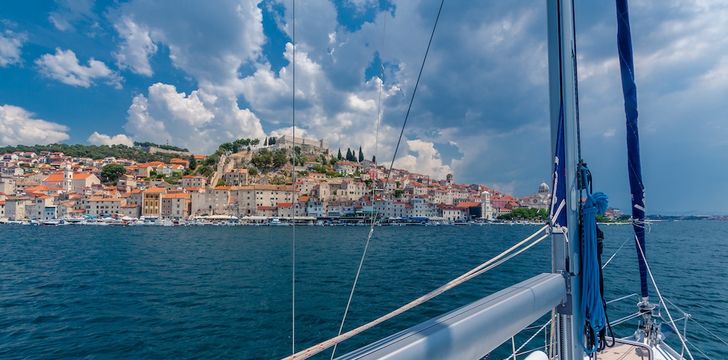 Sibenik is a splendid historical city located approximately 80 km north of Split on Croatia's Adriatic Coast.
Thanks to its position in a deep bay, it is one of the most naturally protected harbors on the Adriatic coast. While Sibenik is less well-known compared to Dubrovnik and Split, it has its own vibrant personality and many gorgeous attractions to enjoy.
The atmosphere in Sibenik is youthful and lively. Quaint little streets lead to attractive squares where modern shop windows fit in perfectly with the fine and stylish architecture of centuries past.
One of the things not to be missed is Sibenik's cathedral, Cathedral Sveti Jakov, dating back to 1434, is an important architectural Renaissance building in Croatia, listed among Unesco's World Heritage Sites. For anyone interested in history this monument will leave you dumbfounded, said to be 'the shining glory of the Dalmatian coast'.
Recently the islands around Sibenik were chosen among the 6 best European-island adventures!
During your yacht charter, you can spend your days exploring the mesmerisingly beautiful islands of the Kornati National Park, the Krka National Park and other natural wonders.
Have a look at our Croatia itineraries for inspiration and send us an email [email protected] for a tailored proposal from one of our expert brokers.
Other Articles of Interest
Charter destinations