Greece Yacht Charter FAQs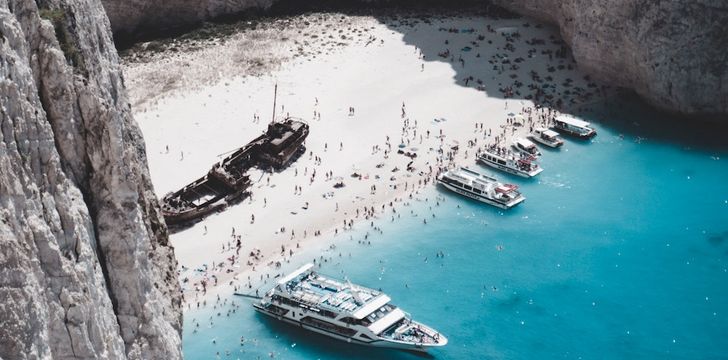 Boatbookings' Most Frequently Asked Questions on Greek Charters
We have compiled the following information to help you plan your Greece Boat Rental Holiday, helping to understand the terminology, costs, and general guidelines for Greece chartering and sailing vacations.
---
What is the difference between Bareboat, Bareboat with Skipper and Fully Crewed Greece Luxury Yacht Charter?
In Greece, bareboat sailing charters must start/end on Saturday, embarkation is usually in the afternoon and disembarkation early in the morning, so what we call a week charter is actual 6 days + night as the boat needs to return to the base on Friday evening. Skippered charters are usually bareboat yachts that we add a skipper to, so same rules apply.
Bareboat/skippered charters have designated bases/ports, which in Greece are Athens, Paros, Rhodes, Kos, Corfu, Lefkada and Skiathos. The general rule is that embarkation/disembarkation must take place in these bases, although occasionally owners offer other options.
The majority of crewed motor yacht and greek crewed catamarans are based in Athens, therefore for embarkation/disembarkation in other places relocation fees are likely required.
---
What are the restrictions on yacht capacity?
The maximum number of guests allowed on board is generally 12 as per maritime safety regulations, but depending on the size it could be lower and also depending on the insurance of each specific yacht. For crewed yachts, it will depend on the size, but usually, the rule is the number of berths stated in the charter yacht capacity, therefore a 5 cabin will be able to host 10 passengers + crew. This is set by government safety regulations and is not flexible. There is no difference between adults and children.
See our Yacht Charter Basics page for full information.
---
Yacht Charter Budget - What are the costs of yacht charters in Greece?
It is important to state a budget in order for us to send yachts that match your criteria. In Greece there are typically the following costs involved:
Bareboat Charters
Charter Fee
Food, beverages and provisions for the yacht (cleaning items, basics etc), bareboat means usually that the yacht is completely empty.
End cleaning
Port fees: In Greece, port fees can vary from 10 to 20 euros/day depending on the port
Fuel
Skipper if required + food provisioning for the skipper
For crewed charters:
Charter Fee
VAT of 12%
Food & beverages
Fuel for the yacht, water toys and tenders
Communication costs
Gratuities for the crew
Port fees
Private marina fees (if applicable)
On both types of charters:
Other Articles of Interest
Charter destinations