The electric boat revolution is well underway in the boating industry, as they are rapidly emerging as the smarter and more environmentally responsible choice for our crewed charter catamarans.
At Boatbookings, we champion the more sustainable choice for our clients. If you are thinking about your next yacht charter, here are some of our top reasons why you should consider choosing electric:
A Lighter Footprint
When you charter an electric yacht, your journey will have a significantly reduced carbon footprint. Unlike traditional boats that rely on fossil fuels, electric ones are cleaner and greener. One of the most significant benefits of electric boats is that the propulsion is emission-free, meaning harmful substances are not released into the atmosphere. Alongside the lack of emissions, electric boats also eliminate any water pollution. Most of the fuel and oil pollution is caused by everyday oil leaks, refueling, and emissions – this can cause severe harm to marine life. Electric boats do not require fuel and very little oil, so they dramatically reduce water pollution.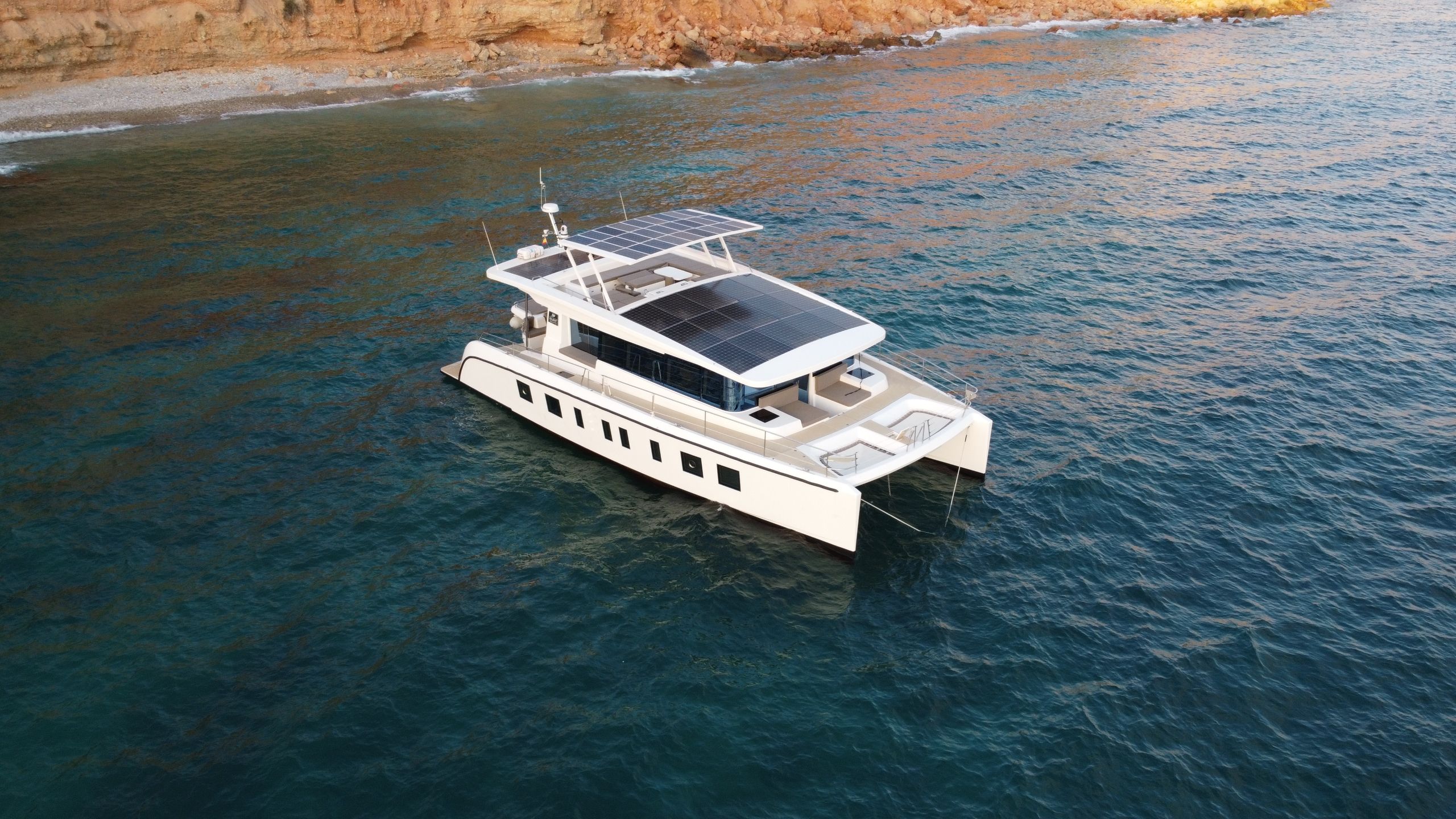 2. Enjoy Nature
Electric propulsion is much quieter than conventional engines, making the disturbance to wildlife and environments minimal. With rumbling engine noises replaced by virtually silent propulsion systems, you can immerse yourself in nature better and truly enjoy your crewed charter catamaran experience. The aptly named Silent Yachts showcase this benefit of noiseless cruising.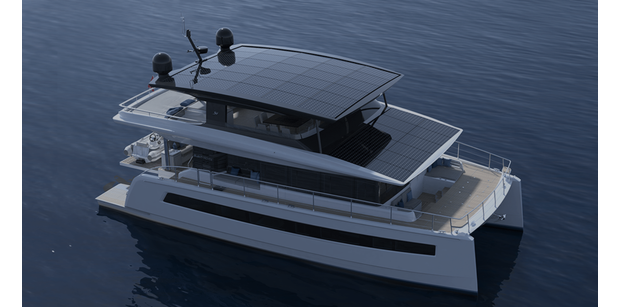 3. Cutting-Edge Designs
Electric boats not only harness greener credentials but are also aesthetically and functionally on the leading edge. Newly announced yachts are generally at the forefront of yacht design, blending modernity with a strong emphasis on sustainability. Form and function are certainly not compromised. Sunreef Yachts are one example of this prioritizing sustainability without sacrificing style. The Polish shipyard uses engineering technologies to create lightweight and efficient structures with their patented solar technology while incorporating a range of eco-conscious interiors. 
4. Supporting the shift
Supporting the new electric yachts makes great sense for the future. Regulations are becoming stricter, so going electric will ensure you are "ahead of the curve". By chartering an electric yacht, you are challenging the conventional norms and helping set new standards for responsible boating. As the demand for electric yachts grows, it will further drive innovation and expand options for the future. 
---
These are just a handful of reasons why electric boats have advantages over traditional diesel yachts. Deciding to charter an electric yacht is about committing to a more sustainable future for the boating industry. As you plan what crewed charter catamaran you will charter next, consider the impact your choice will have and contact the Boatbookings team to talk about our greener crewed charter catamarans and electric options worldwide.