BVI Charter Yacht Show, Tortola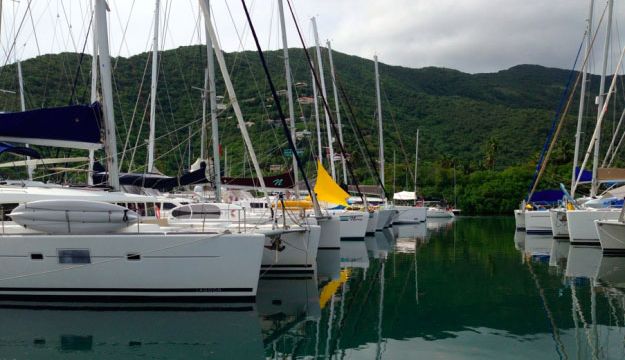 Held in Nanny Cay Marina, Tortola in the British Virgin Islands, the Fall BVI Charter Yacht Show showcases not only the best of the crewed catamarans for charter in the British Virgin Islands for the coming season, but sailing and motor yachts as well. The team visits all of the yachts in the show, which compete to be awarded the top prizes for their categories, whether due to their size or the menus that the crew serve on board.
The Boatbookings team attends the BVI Charter Yacht Show to see all the charter yachts on display. This way we get to know the yachts, meet their crews and understand the experience that guests will receive on board. The yacht charter sector is continually evolving and it is great to see how the yachts and their crews continually step up to the challenge to exceed the expectations of their service.
We pride ourselves on knowing the best catamarans to charter in the BVI, as they are always the most popular exploring the islands due to their short drafts, but it is the crew on board that make the charter what it is, so by getting to know them we will be able to pair you with the best catamaran there is for you.
Other Articles of Interest
Charter destinations