BVI Crewed Monohull Sailing Yachts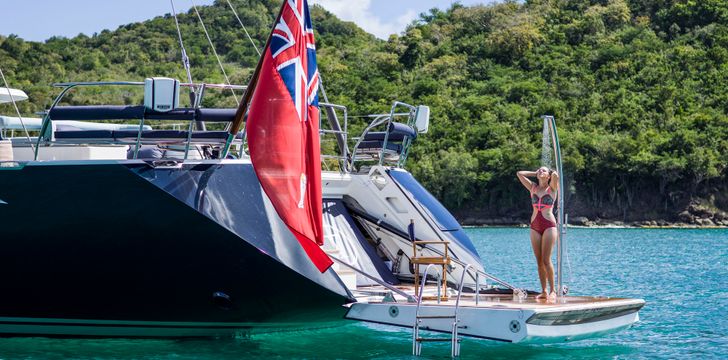 Want to stand out on your Caribbean yacht charter? Look no further, as a crewed sailing yacht charter in the BVI is perfect for you! Imagine ultimate freedom, gourmet dining, pampering and a vacation like no other as you sail through the Caribbean on your classic sailing yacht. Whilst crewed catamarans or motor yachts tend to be the popular options on BVI yacht charters, there are plenty of sailboat options to choose from if you want to experience classic sailing on an eye-catching luxury yacht.
A luxury crewed sailboat is both comfortable and spacious, and no detail in the design is left untouched, so why don't you hop on board and feel the wind in your hair and the sun on your skin? The British Virgin Islands are known worldwide to be the home of sailing, so your sailboat charter in the BVI would be the perfect way to experience what sailing really is. Whether you choose to get stuck in and learn some sailing skills or leave it to the experts and sunbathe on deck, our team of brokers can help you organise the ultimate luxury sailing yacht charter suited to every need.
**Post Hurricane Irma: Virgin Gorda was hit hard by Hurricane Irma, and is in the process of rebuilding. Check out the progress and what's open on our BVI after Hurricane Irma page. **
Other Articles of Interest
Charter destinations