7 Day Croatia Crewed Motor Yacht Itinerary | Split to Tivat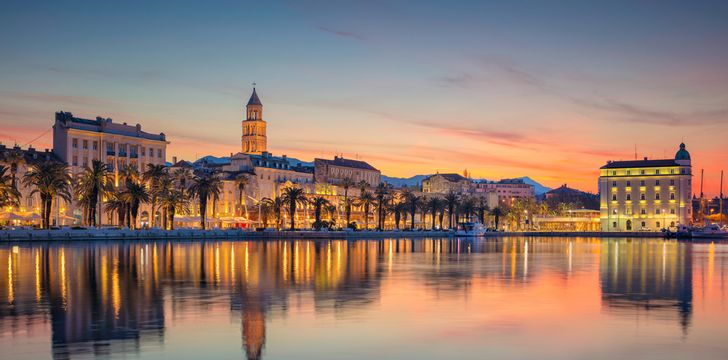 7 Day Croatia Crewed Motor Yacht Charter - Discover Split, Hvar, Korcula, Sipan, Cavtat and Tivat
Map | Day 1: Split | Day 2: Hvar | Day 3: Otok Badija | Day 4: Korcula | Day 5: Polace, Sipan | Day 6: Cavtat | Day 7: Tivat
Charter a crewed yacht to explore the islands of the Adriatic Sea along the glorious Dalmatian coast, starting from one of Croatia's largest cities, Split. With numerous stretches of beaches accompanied by sparkling blue waters, the idyllic islands of this part of the world are the perfect grounds for roaming by yacht, accompanied by the buzzing towns of Montenegro (Tivat) and Croatia. With the party destination of Hvar offering beach bars where you can stay out until the early hours of the morning, mixed with the tranquil island of Cavtat being ideal for relaxing, there's something to suit everyone. 
---
Map
---
Day 1: Split Port to Hvar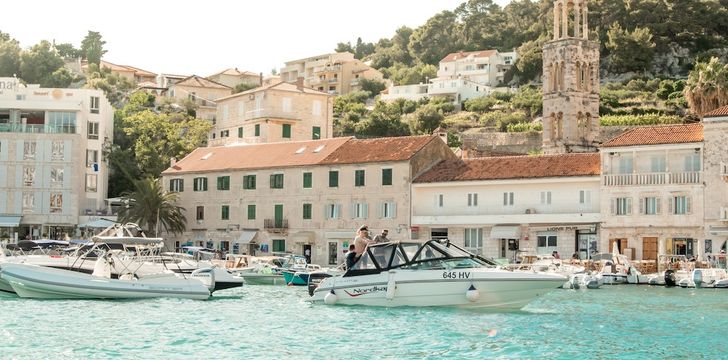 Embarking from Split, your first stop will be the port of Hvar: the sunniest spot in Croatia! Hvar is a luxurious beach destination, with elegant restaurants and a vibe of 'seeing and being seen'; for dinner, the restaurants Gariful or Passarola both serve wonderful, original dishes. Renowned for its nightlife, Hvar has an endless number of bars and clubs to party at; we recommend Carpe Diem Bar or the Pink Champagne Beach Club! 
---
Day 2: Hvar to Scedno, Otok Badija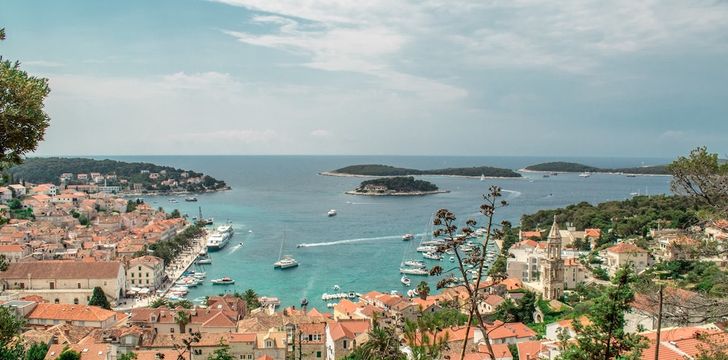 Scedno is your next destination to visit; this small cove is lined with fisherman's huts and it's striking natural beauty is unrivalled. The safe harbours located nearby are fantastic for snorkelling and swimming! In the afternoon, progress onto Otok Badija where you'll find picturesque beaches within secluded caves, making it ideal for swimming. Dive off the jetty in the harbour into the crystal clear waters before eating dinner aboard your yacht.  
---
Day 3: Otok Badija to Korcula, Mljet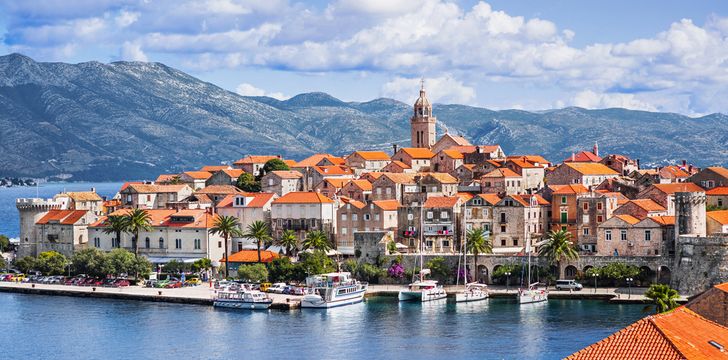 Heading towards the direction of Korcula, first, stop at the 100m dive spot just off the coast where you can explore a wreck and take a glimpse of the marine life! For lunch, dine at Nonno in Korcula, where speciality foods are prepared using only the freshest local ingredients. Head to Mljet which is an unspoilt oasis of pine forests and saltwater lakes within a National Park, perfect for wandering with family and friends.
---
Day 4: Mljet to Polače and Sipan Island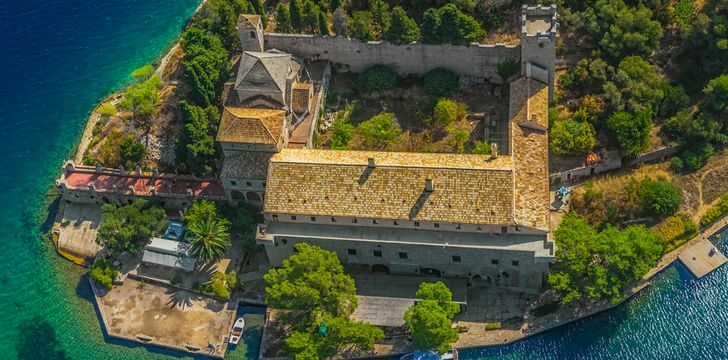 On your third day, continue onto Polače, where you will have the chance to try out the water toys on board or kayak through the azure waters of this National Park. Anchor in the sheltered bay and have lunch at one of the local restaurants, before wandering back to look at the number of ancient ruins that still remain. Have a go at fishing or simply sit back and relax on your aft deck before continuing to Otok Sipan Island, the largest of the Elaphiti Islands. The active fishing village of Sipanska Luka is welcoming and hosts a few small bars and taverns; spend your evening here enjoying a refreshing cocktail on the docks. 
---
Day 5: Sipan to Dubrovnik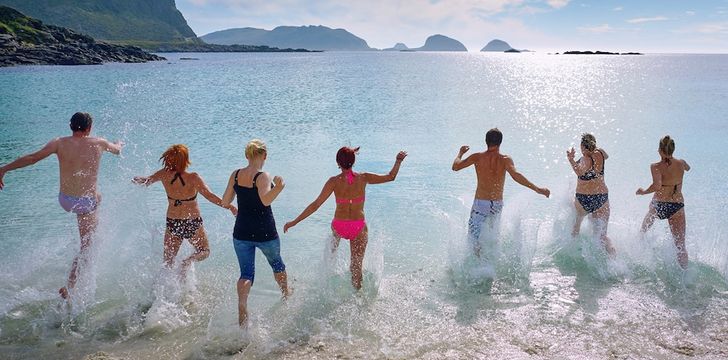 Your adventure south continues to the magical walled city of Dubrovnik. This iconic Mediterranean hotspot has something for everyone; follow the The Game of Thrones trail, sample authentic Dalmatian cuisine in the local Konobas and find authentic souvenirs for the whole family. If you're looking for a special celebration dinner, head to Michelin starred 360 restaurant for mouth-watering dishes and unrivalled views.
---
Day 6: Dubrovnik to Cavat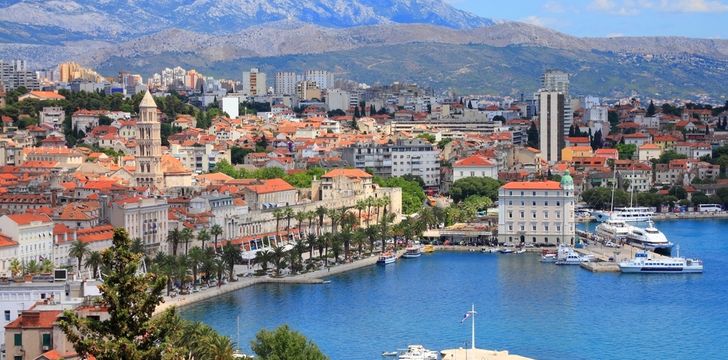 Cruise to Cavtat, a charming town southeast of Dubrovnik, is filled with an eclectic mix of old and new architecture, as well as lovely bays and beaches. Unlike bigger Croatian towns, it is not flooded with tourists, although it retains its feel of an exclusive retreat with many cafes, bars and restaurants dotted along the cobbled streets. Head to the Café Posejdon for a sundowner before dining at the Bugenvilla, which serves modern European dishes and has a very reasonable 3-course menu!
---
Day 7: Cavat to Kotor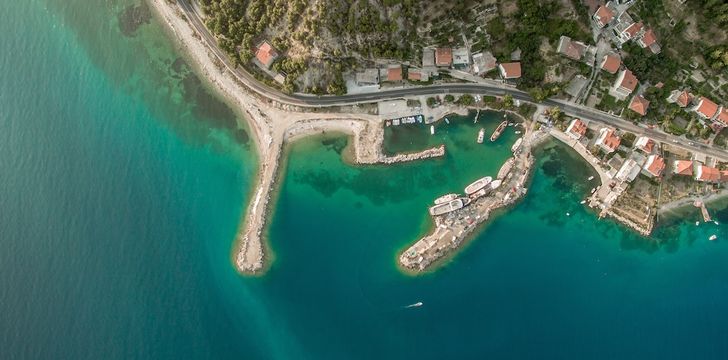 Spend your final day cruising through the unmissable bay of Kotor. This canyon like fjord offers mesmerising vistas from every angle, so make sure you have your camera ready. Once you arrive in Tivat, moor up in prestigious Porto Montenegro and wander around the haute couture boutiques, before taking a dip. Raise your glasses at Marne by Veuve Clicquot and head back onboard for your final supper.
Other Articles of Interest
Charter destinations