Croatia National Parks Yacht Charter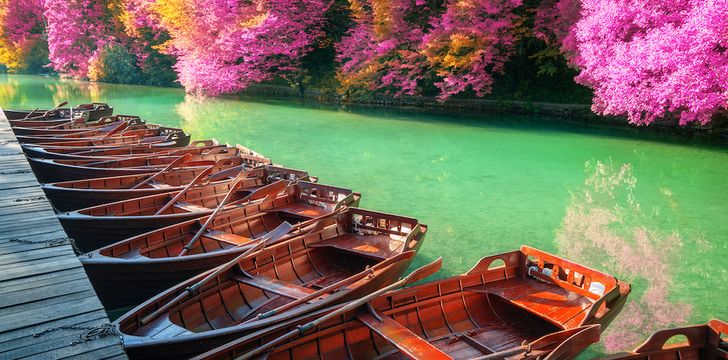 Explore the National Parks of Croatia on your Croatian yacht charter! Discover the waterfalls in Krka, or climb the peaks of North Velebit, visiting one of Croatia's famed National Parks is an excellent addition to your vacation!
Brijuni | Kornati | Krka | Mljet | Paklenica
 Plitvice Lakes | Risnjak | North Velebit
Sail one of Croatia's National Parks is an unforgettable experience to add to your yacht charter. With lakes, islands, and waterfalls to be explored, you are truly spoilt for choice. Below is a list of the National Parks, along with the closest ports so you can add them into your itinerary!
Make an Enquiry Croatia Crewed Motor Yachts
---
Brijuni - Closest charter port: Pula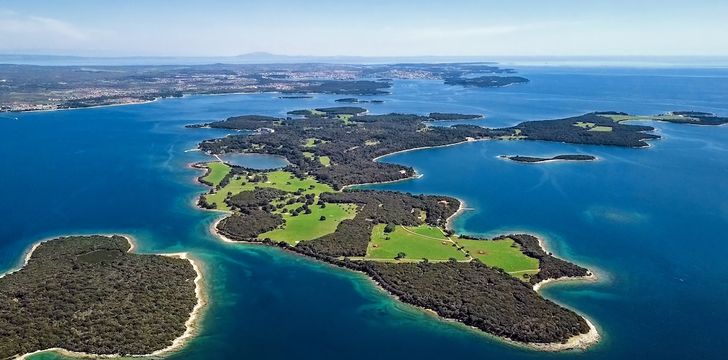 The Brijuni Archipelago is a collection of lush green islands, close to the region of
Pula
. The islands are mainly visited by Austrian elitists and Austro-Hungarian aristocracy! It was reported that the monarchy spoke about its natural charm and beauty.  
The archipelago stretches over an impressive 736 hectares, with just over 30 miles of breathtaking coast. This archipelago is home to over 690 exotic plants and around 150 bird species! These islands are a piece of heaven on earth. Mooring fees are fairly high, which feedback into the maintenance of the islands. 
Make an Enquiry Croatia Crewed Catamarans
---
Kornati - Closest charter port: Zadar or Sibenik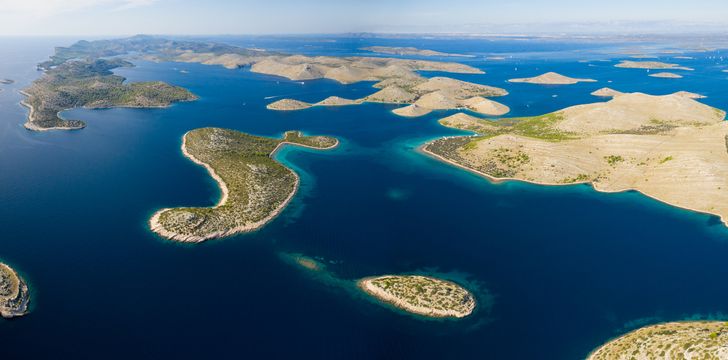 The Kornati islands are one of the most famous National parks in Croatia. With over 130 islands to discover - this is a true island-hopping destination! The total area covers over 64 square kilometers of islands, sparkling blue water, and stunning anchorages. The largest island, and of what this National park is named after is the Kornat, there are other several islands such as Piskara, Kurba Vela, Zut, Sit, Vrgada and Levrnaka. Most of the islands are uninhabited, covered with grass and a few trees. Some of the islands have wild fig trees, vineyards, and olive groves. When chartering around the islands, watch out for the reefs that lay just below the surface. 


Make an Enquiry Crewed Croatia Motor Yachts
---
Krka - Closest charter port: Sibenik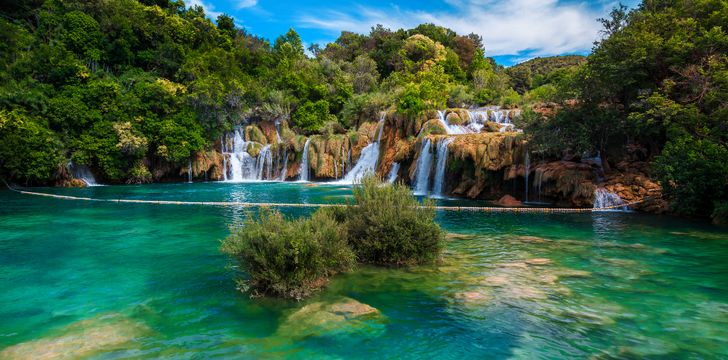 Fancy swimming in rock pools and waterfalls? Then Krka Nation Park is for you. Boasting over 7 free-flowing waterfalls you can spend a full day here and still be wanting more. Just don't forget the swimming costume! This stunning National park has been created around the Krka River which flows year-round and finishes near Sibenik. Walkthrough the lush green forests and discover rocky, limestone hills.
---
Mljet - Closest charter port: Pomena and Polače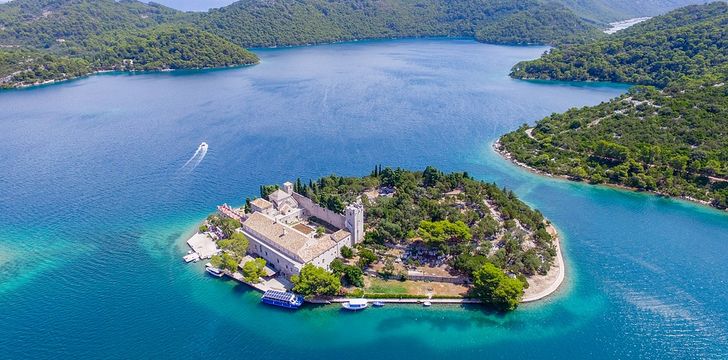 Mijet is a combination of saltwater lakes, hiking trails, and old roman ruins. When flying into Split or Dubrovnik, you most probably saw this tiny island, called St Marys (Melita) with a 12th-century Benedictine monastery. This island is nestled in the Mijet National Park and can be visited by boat. Although the lakes still have access to the sea, the temperature is normally around 5 degrees warmer - perfect for swimming in on the shouldering months of high season! The lakes are encapsulated by a dense, thick pine forest that has excellent hiking trails for all ages and abilities. Please note that you are not allowed to bring your charter yacht into the lakes, you can get a ferry from Dubrovnic, Korčula or other day tour vendors. Anchoring allowed only in the bays of Pomena and Polače.


Enquire Now Croatia Yacht Charter Guide
---
Plitvice Lakes - Closest charter port: Starigrad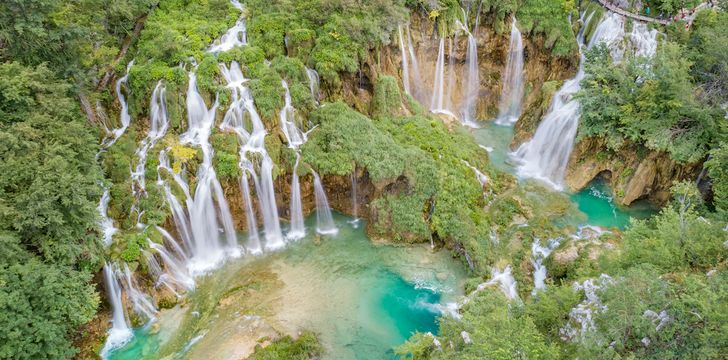 Probably Boatbookings most favourite National Park in the whole of Croatia - Plitvice Lakes. Also registered as a UNESCO's World Natural Heritage site, the Plitvice Lakes is a collection of sixteen small lakes, mutually connected by waterfalls. In the summer, the lakes are warm, surrounded by lush green forests as the seasons progress through to autumn and winter the forests change to an autumnal paradise. During the winter months, the waterfalls freeze over which creates an ice world -only visited by the brave!
---
Risnjak - Closest charter port: Rijeka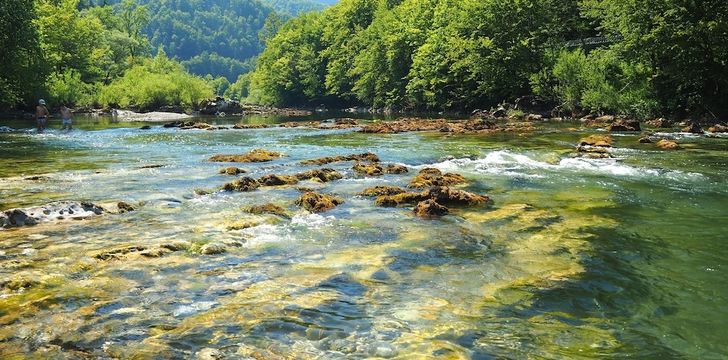 If you are into your hiking then this national park is for you! A 4.3 KM long trail winds around this lush green forest. Hike through the jagged mountain range up to the main peak, Risnjak, which towers across the National park at 1,528m above sea level. This corner of paradise has various climate influences that allows over 4000 plants to survive. You are not alone while walking through the forest, Risnjak is also home to the following animals; Brown bears, Lynx, wolves, wild boar, deer, wild cats and an unusually high variation of butterfly species. Not only can you hike, but you can also rent bikes!
Enquire Now Croatia Crewed Itinerary
---
North Velebit - Closest charter port: Starigrad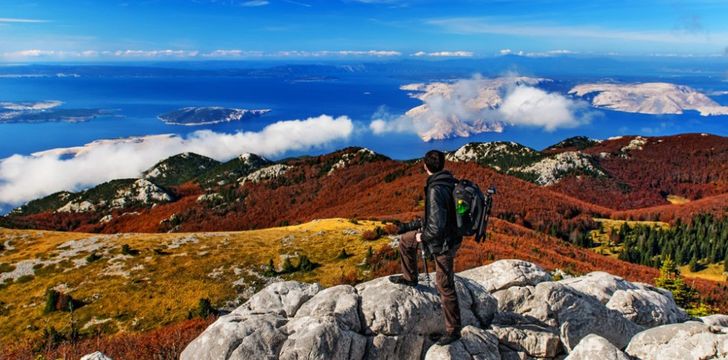 Out of all the National Parks, Velebit is undoubtedly the wildest and most inhospitable. Covering over 20sq km, the towering white peaks with endless ravines give even the most experienced walker a run for their money. The peaks are characterised by vertical cliffs and windswept trees. If you feel like taking on this National Park, you really will not be disappointed by the views and natural beauty that surrounds you. Some of the viewpoints overlooking the Adriatic is a truly phenomenal sight. There are also caves that can be accessed to the public!
---
If you are looking to charter in Croatia and would like to incorporate National Parks into your itinerary, do not hesitate to speak to one of our
worldwide brokers
. We have all traveled to Croatia, and all sailed on the Adriatic so we are able to provide you with the first-hand experience when chartering in Croatia.  
---