7 Day Croatia Crewed Motor Yacht Itinerary | Zadar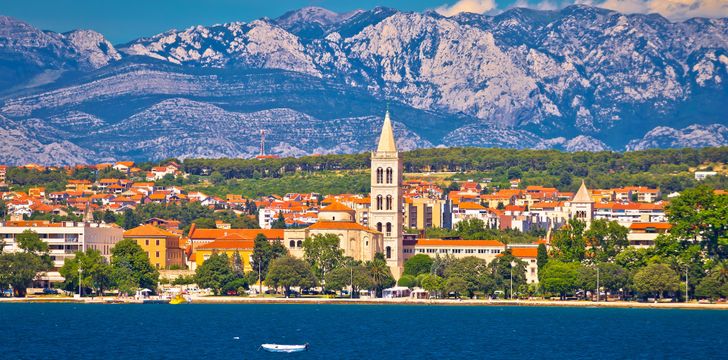 Embark on the ultimate Croatian adventure from Zadar onboard a luxury motor yacht this summer with family and friends
Day 1: Zadar to Veli Rat | Day 2: Ist & Premuda | Day 3: Rab | Day 4: Cres | Day 5: Brijuni & Pula | Day 6: Losinj | Day 7: Molat | Day 8: Disembark in Zadar
With roots extending from ancient times and a profound cultural richness telling of its tempestuous history from the Roman era, Croatia is a unique destination to explore by luxury yacht.
On a tailor-made charter vacation to Croatia with Boatbookings, you will experience the best of this island-hopping paradise, your way. Contact one of our Charter Experts to discover Croatia on the ultimate motor yacht vacation through the delightful Dalmatian Islands from Zadar.
---
Map
---
Day 1: Embark in Zadar. Cruise to Sakarun, Veli Rat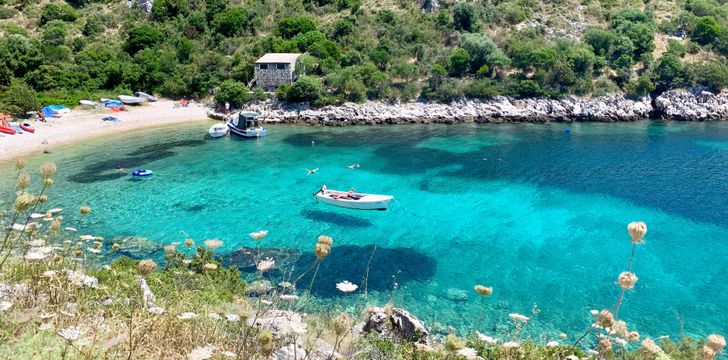 Step onboard your luxury motor yacht in Zadar mid-afternoon and set sail to Dugi Otock; your first – and arguable most enchanting - overnight anchorage. Your Captain will drop the anchor only meters off Sakarun beach; one of Croatia's most beautiful white sand and pebble bays. Fringed by pine forest, this is the most serene island setting to take a dip in the tranquil waters – and the perfect remedy following a day of travelling.
Following a couple of hours at anchor, may your way around the island to your overnight stop in Veli Rat, passing the imposing lighthouse on the north-western tip of the island. The tallest lighthouse in the Adriatic, owes its popularity to its intriguing yellow facade which - rumour has it - 100,000 egg yolks are responsible for.
Indulge in a delicately prepared multi-course meal on the aft deck this evening and get to know your fun crew for the next week.
Day 2: Ist & Premuda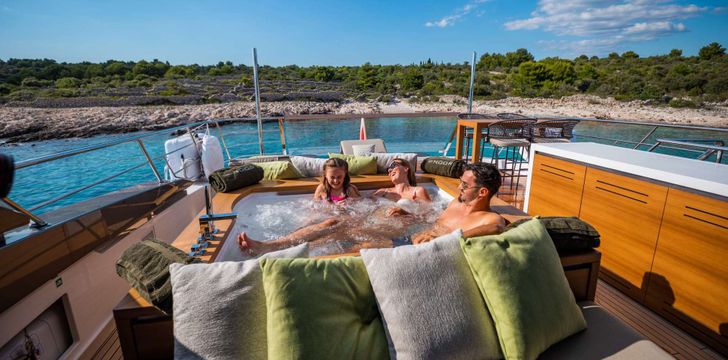 For those looking for peaceful anchorages in a beatiful setting, the islands of Ist and Premuda will not disappoint. The island of Ist - with a population of 200 people and one small marina - is ideal for swinging at anchor and enjoying moments of uninterrupted bliss in a secluded bay.
Blanketted in pine forest, Premuda - Ist's neighbouring island - is a romantic's paradise; a far flung haven removed from reality. Any divers amongst your party will have the opportunity to venture away from the yacht and explore beneath the surfact here at one of the many dive sites.
This evening, we suggest taking in the surroudings onboard your luxury yacht and making the most of your chef's exquisite cooking.
Day 3: Rab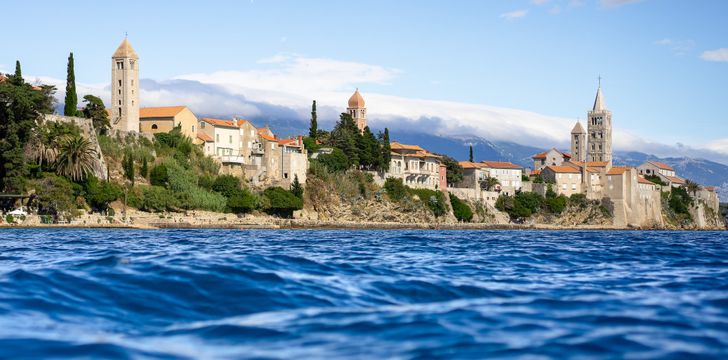 Take a moring dip to wake yourself up for a day of exploration on Rab. Also known as Happy Island Rab, here you will find the most diverse landscapes on your weekly charter vacation - and to celebrate this, it was declared a Geopark in 2008. Tender ashore for a traditional lunch at a waterside taverna before wandering the three main streets and gazing upon its four impressive Romanesque bell towers of the medieval town of Rab.
Day 4: Cres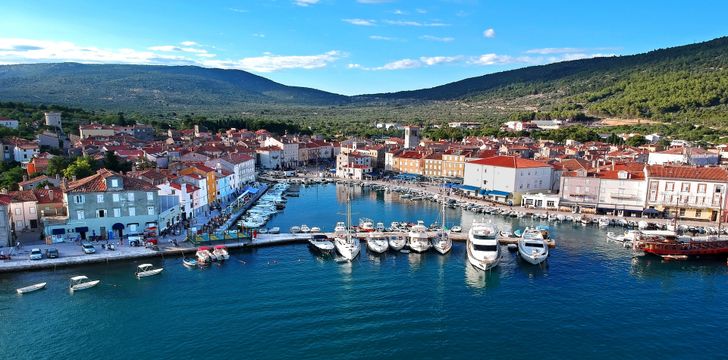 This morning, awaken early to breakfast laid out on the sundeck as you continue your Croatian adventure to Cres; an island known to be teeming with diverse flora and fauna, and an enchanting cultural fortune worth stepping ashore for.
Embark on a hike to explore one of the highest peaks, the serene Varna lake or a beautiful stretch of beach before returning to town to visit the museum, Venetian Tower, Roman Bridge, City Walls and Churches. This evening you have the choice of stepping ashore for a beautiful dinner in the town, or remaining on the yacht for sundowners and your Chef's culinary delights. 
Day 5: Brijuni & Pula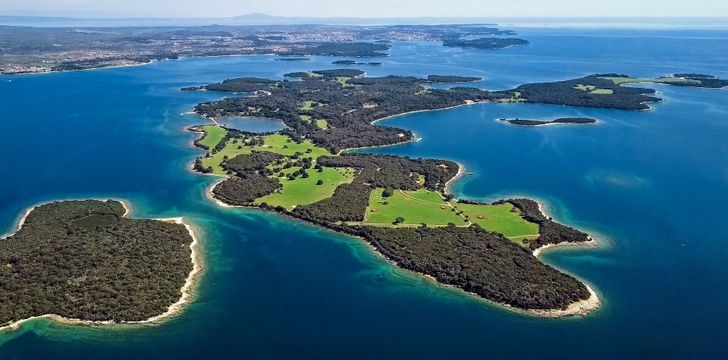 The beautiful Brijuni Islands comprise of Mali Brijun, Veliki Brijun and 12 tiny islets. Interestingly, this national park use to be an exclusive beach resort during the Austro-Hungarian empire, and summer residence of the President Tito between 1945-80. While away the afternoon snorkelling and swimming off the stern of your yacht to enjoy some barefoort bliss on the islands' beaches. For the adventurous guests, we suggest exploring further afield on some of the many water toys onboard.
Come late afternoon, make you way to Pula for some exploring. Lay eyes upon a perfectly preserved ampitheatre, the Temple of Augustus and a decadent display of Venetian and Austro-Hungarian arcitecture. For those who appreciate fine wines and gourmet dining - we suggest making a reservation at Meneghetti; a highly-renowned restaurant and member of the Relais & Châteaux.
Day 6: Losinj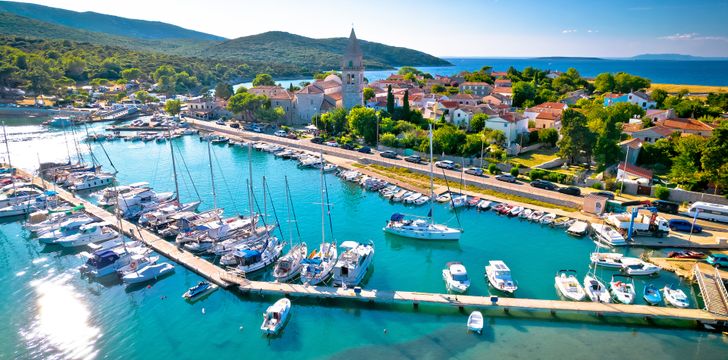 Enjoy a lazy morning with coffee and breakfast on the deck, followed by a dip in the azure waters. Follwoing a relaxing morning enjoying all the yachts amenities, soak up the splendid scenery of the Adriatic Coast as you cruise towards Mali Losinj; the largest settlement on the island of Losinj, and biggest town in the Adriatic itself.
Once a small fishing village, now a thriving maritime and commercial centre, you are sure to find a charming restuarant to enjoy some traditional Croatian cuisine.
Day 7: Molat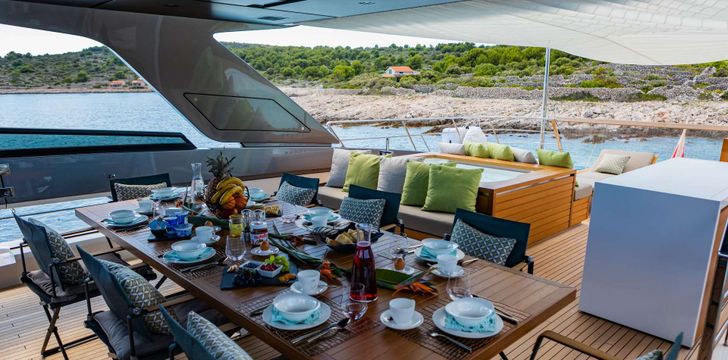 Overrun by fragrant pines, Molat offers a true escape from city life and instead encourages you to fall in with the relaxed rhythm of island life. Molat's terrain and generous vegetation cover makes it a lovely spot for both hiking and simply relaxing onboard, soaking up the final rays in this sheltered bay.
Located in the northern part of the Zadar archipealgo, Molat is the perfect final anchorage in which to enjoy a final celebratory dinner onboard your luxury motor yacht.
Day 8: Disembark in Zadar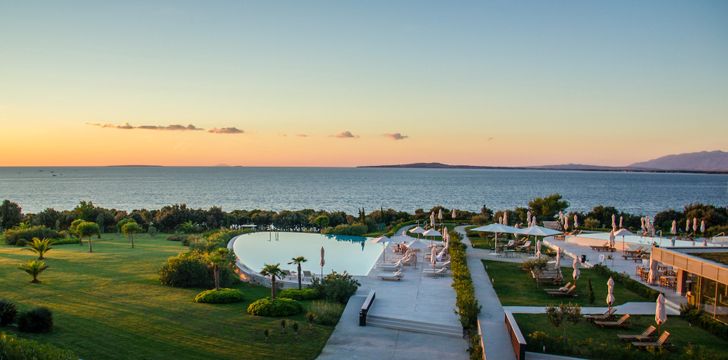 Soak up the final rays over breakfast, before saying farewell to you Captain and crew in Zadar.
Historical importance and gastronomic offerings make Zadar a great embarkation and disembarkation point. We suggest spending some time exploring this town which dates back to pre-historic times and perhaps enjoying a spot of lunch before your flight home.