Charter a Yacht in Beautiful French Polynesia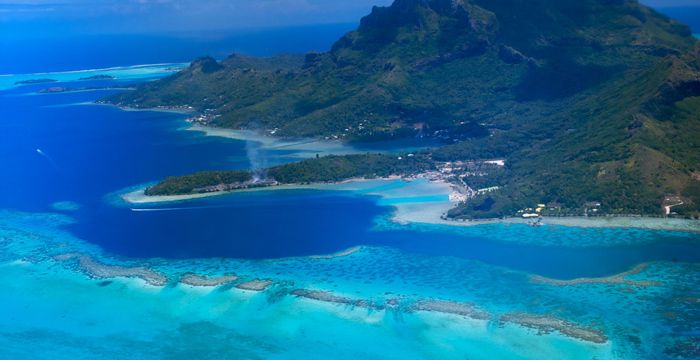 Tahiti, Bora Bora, and Moorea, the names conjure up stunning images of romance, adventure, and breathtaking scenery, both above the water and below. Embrace the island life, where the relaxed vibe and warm evenings will leave you utterly content throughout your holiday. By yacht is the ideal way to float around the lagoons and coves, why be trapped on one island if you can visit them all!
Explore the emerald lagoons of Bora Bora, or watch the crimson sunsets over the vertical peaks of Tahiti or Moorea – these are some of the most amazing sights to be experienced from a yacht anywhere in the world. And if the 3 most famous islands are not enough, there are literally hundreds of equally spectacular islands, coral reefs, lagoons and pristine white beaches to explore around the 5 great archipelagos of French Polynesia.
So, board your yacht, pour your cocktail, and feel the exhilarating sea breeze – world class sailing, snorkeling and diving, amazing marine life, and stunning panoramic scenery awaits you! Celebrate the French Polynesian culture and way of life, with dance, food and drink! If you are a keen surfer, head to Papenoo for incredible surfing opportunities.
Boatbookings specialises in all types of boats in Tahiti, Bora Bora and French Polynesia. Bareboat or crewed, sailboats, luxury motor yachts and catamarans, we will find the perfect yacht for you - just look through the boats below and let us know which ones best suit, or just contact us and we will take it from there!
Other Articles of Interest
Charter destinations