Racing is as much a part of Monaco as tennis is a part of Wimbledon. Earlier this year, thousands of spectators watched as Nico Rosberg and Lewis Hamilton furthered Mercedes domination at the Monaco Grand Prix in a season which has seen a huge step forward in the engineering in the cars and a move to hybrid engines. The racing in Monaco is far from over however and the boating world is certainly not being left behind in terms of innovation as the Solar1 cup came to Monte Carlo.
29 teams from 11 different countries arrived with their entirely solar powered boats for a weekend of racing. The President of Solar1, Sergei Dobroserdov, sees Solar1, "As a great opportunity to animate and excite a new generation." The likes of Mangusta are as popular as ever in the yachting industry but, just as the Toyota Prius has come to rival V8 powered sports cars, so we might anticipate a new range of luxury yachts in the near future.
For those of you who are worried that a new era of fuel efficient yachts will come at the expense of design, luxury and comfort, look no further than M OCEAN. She showcases fine Italian design with every conceivable comfort whilst 8 solar panels power all of the electrics on board and the hybrid engine allows her to travel up to 8 knots in total silence.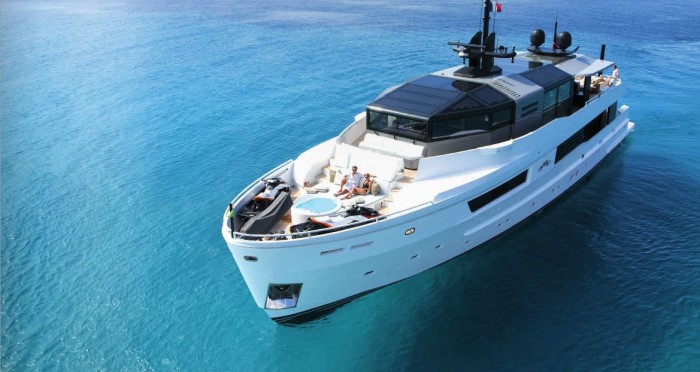 On board, the stunning aft deck is vast and merges seamlessly with an elegant and airy, open-plan salon. Those looking to work on their tan can happily spent hours on large sun pads on the flydeck or soaking in the jacuzzi on the forward main deck.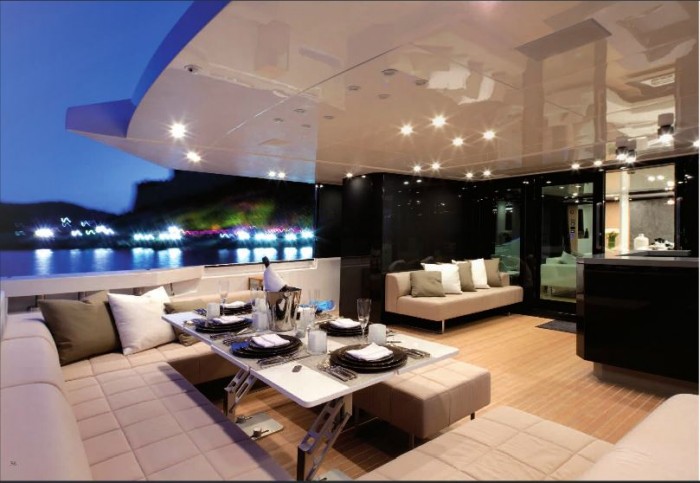 Below deck the saloons are magnificently lit by large windows offering panoramic views but pull the blinds down and enjoy an intimate cosy atmosphere in which to enjoy a film in the evening.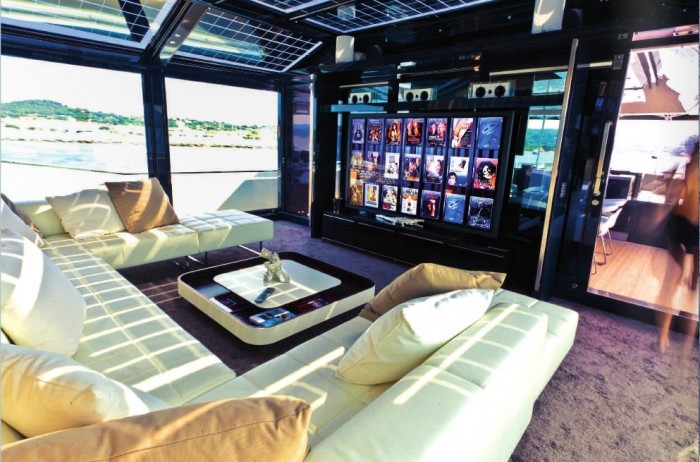 M OCEAN  is available to charter in the South of France. If you are interested in chartering her or any of our extensive range of yachts, please don't hesitate to contact the Boatbookings team.