Luxury charter yacht, M OCEAN is a magnificent Arcadia 115 and the latest creation from the highly renowned Arcadia Yachts. Moving on from the successful Arcadia 85′, which was launched in 2010, M OCEAN has gone even further to prove that Arcadia yachts is amongst the best in the world. Accommodating up to 12 guests in 6 cabins she is available to charter from €98,000 per week.
M OCEAN is a fresh and conceptual yacht with a modern design both inside and out that will give guests a truly unique charter. She has wooden paneled flooring through out, and coupled with light furnishing and floor to ceiling windows you almost feel as though you are not even on at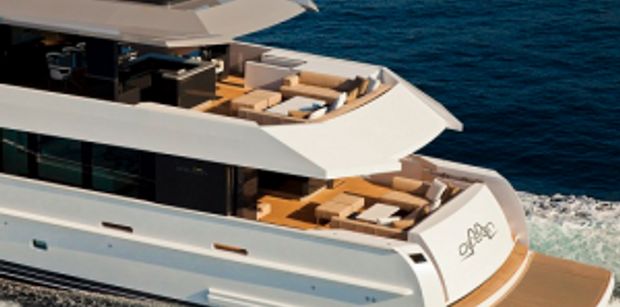 yacht at all. The acres of space that this yacht provides,  with simple but luxurious appointments through out is synonymous with the elegant style of the Italian design. There is no better place to relax and really have that holiday you have been dreaming about, than on M OCEAN.
She truly is a palace from where the world is your oyster, a refuge to relax in, or a base to launch the jet skis, water skis or wake boards that she provides. Whether you want to relax, have fun, or entertain parties of guests, this is the perfect charter for you!
Are you interested in chartering on the French Riviera? At www.boatbookings.com, we welcome everyone from sailing professionals to complete novices and will help you at every step of the way to make your dreams a reality. We have a team of highly skilled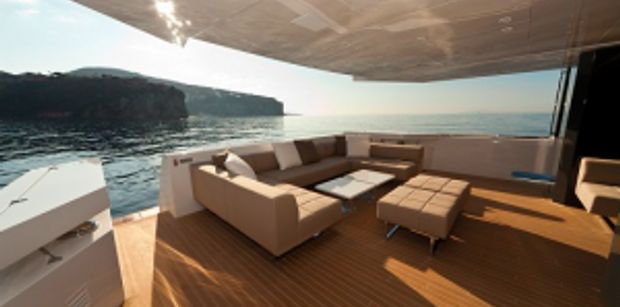 professionals who are extremely knowledgeable in their destinations and will be able to help you with any questions you may have.
Watch this space for the latest industry show releases, news and gossip in the yachting world. If you liked the content on this page and our previous posts, please become a fan and like our Facebook page to receive up to date information on our publications. Follow us on Twitter and Google Plus too!