One of the most successful ways to entertain your guests on holiday, whether they are family or friends, is trying out the extensive array of water sports on board your luxury motor yacht. Getting stuck in and trying out water-skiing, kite surfing, or even scuba diving will really add to the excitement of your holiday, and satisfy the thrill seekers amongst you!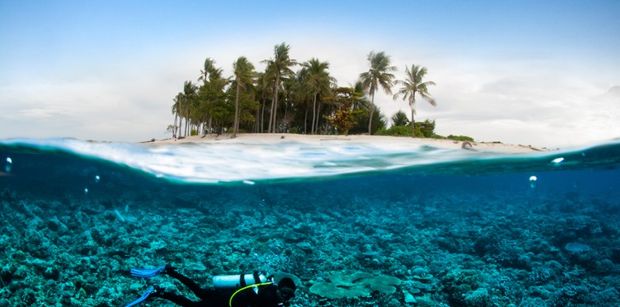 Without doubt, the best location to practice water sports is in the British Virgin Islands; with crystal clear waters that stretch for miles, you can let the ocean be your playground this summer. Even Barack Obama was recently seen giving kite surfing and foil boarding a go in the BVI last February with his good friend, Sir Richard Branson! They definitely seemed to have a fantastic time, even getting into some friendly competition, with Obama unsurprisingly being the champion.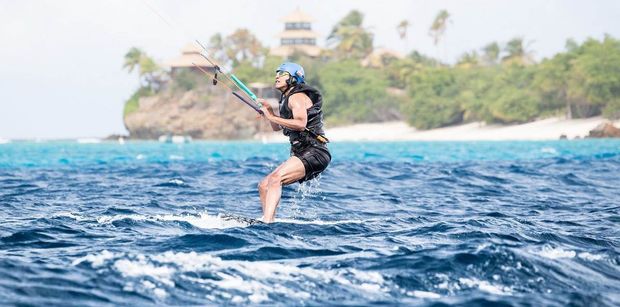 Here is a short overview of the different types of water sports you will likely find on one of our luxury charter yachts:
Water Skiing
Waterskiing has long been a go-to water sport offered on many of our charter yachts. This activity is harder than is looks, requiring excellent balance – but it is definitely a lot of fun! If you are looking for something slightly easier, why not give kneeboarding a go, which provides you with a lower centre of gravity, and thus more balance. One of the most beautiful places to practice this sport is at Cane Garden Bay, Tortola, surrounded by crystal clear turquoise waters, you won't be too sad about falling in!
 Paddle boarding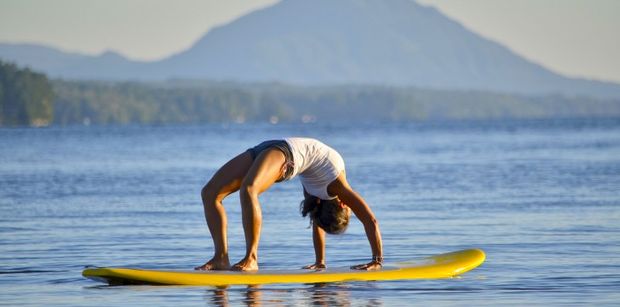 Paddle boarding is a sport for those looking for less of a thrill, and more of a serene relaxation. Glide softly through the water, admiring the breathtaking scenery of Virgin Gorda. With The Baths as your backdrop, why not give Paddle Board Yoga a try; it will definitely enhance your state of mindfulness and tranquility, whilst providing you with your daily dose of fitness!
Kite Surfing
A very dynamic sport, kite surfing is perfect for the adrenaline junkies amongst you! Capturing the power of the wind and propelling yourself along the water, you will be sure to get a kick out of taking to the air in style. The most exciting place to practice the sport is around the island of Anegada, where you will share the winds with the resident pink flamingoes!
Seabobbing

Allowing you to discover the underwater world of the BVI with ease, the Seabob is growing in popularity. You can either dive down to the sea bed in search of colourful and exotic sea life, or cruise at the surface and enjoy the view!
Snorkelling/Scuba Diving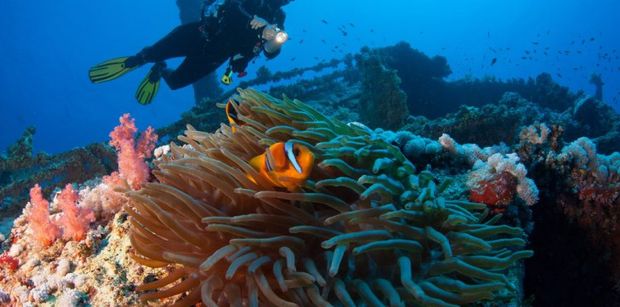 The BVI has been at the centre stage of the world's diving scene for many years now – and for good reason! There is a plethora of extraordinary marine life at the Rhone National Marine Park, which is home to the Wreck of the Rhone, a ship that was taken down in a hurricane in 1867. It is really is a must-do activity in the BVI – so get your mask on and dive in!
If this water sports guide has sparked a temptation in you to charter one of our luxury yachts in the BVI and add that extra bit of adventure to your summer holiday, then please contact one of our Boatbookings brokers today and we will be happy to help you find the perfect yacht equipped for all of your favourite water sports!