Phuket Thailand 1-Week Sailing Itinerary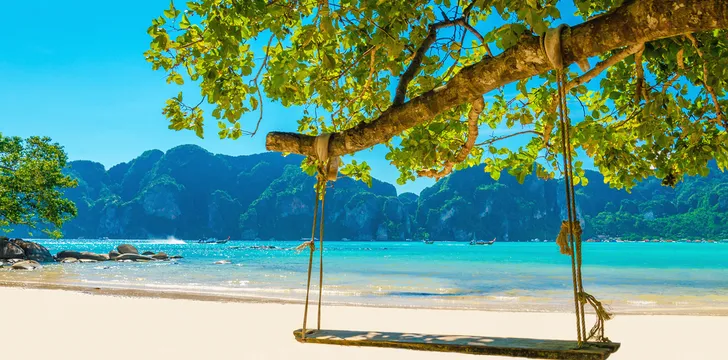 Phuket 1 Week Sailing Itinerary in the Andaman Sea
7 Day Itinerary 5 Day Itinerary
Day 1: Phuket | Day 2: Phang Nga Bay | Day 3: Krabi | Day 4: Koh Lanta | Day 5: Phi Phi | Day 6: Racha Islands | Day 7: Phuket
---
Overview
There are two main Phuket sailing itineraries that most people follow when sailing the east coast of Phuket in Thailand: The northern route to Phang Nga Bay, James Bond Island and Krabi and the southern route to Phi Phi, Koh Lanta and the Racha Islands.
We believe five days is ample time to properly enjoy either of these routes on your yacht charter in Phuket. Most people on a 7-10 day Phuket sailing holiday will combine these two itineraries and do a large circle around Phang Nga Bay to the east of Phuket. This provides enough time to enjoy the amazing scenery and fantastic water sports in the region so you get the best of both routes without having to compromise. 
---
Map
---
Day 1 - Phuket to Phang Nga Bay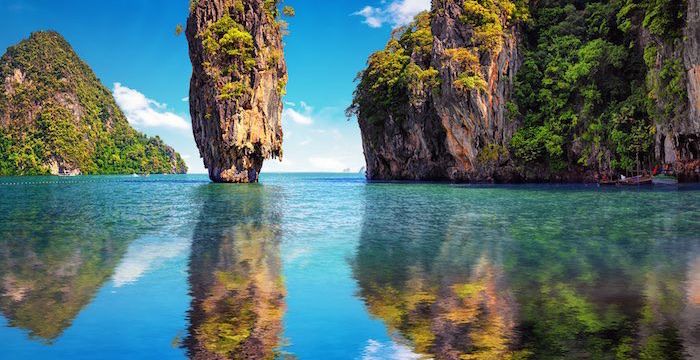 Depending on which marina you depart from, your first day will bring you east or north towards the splendor of Phang Nga Bay. The dramatic high-rising limestone cliffs provide a stunning start to your charter holiday before you pass James Bond Island and Koh Panyee. 
James Bond Island, famous for it's appearance in 'The Man with the Golden Gun', is a must see destination for all film buffs, Bond fans and budding secret agents. We suggest that you visit at the start or end of the day in high season as many speedboats from Phuket or the mainland will bring tourists here in the middle of the day. 
---
Day 2 - Exploring Phang Nga Bay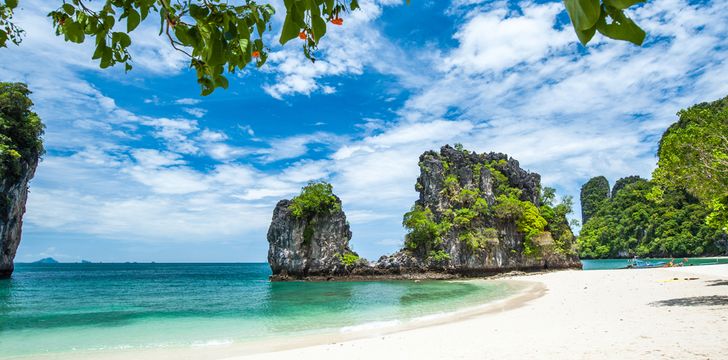 Day 2 will bring you to the north of Phang Nga Bay where you will find hundreds of small islands, caves, bays and inlets ideal for exploring by kayak or small dinghy. In fact, many of the best places to visit on your trip can only be reached this way, adding to the adventurous feel of Thailand charters.
Some of the most spectacular caves can be found on Koh Hong and they are best explored when the tide is low. Add a touch of history to your cultural charter by sailing slowly past the island of Khao Khien to see the ancient paintings of boats and animals on the rock walls.
---
Day 3 - Phang Nga Bay to Krabi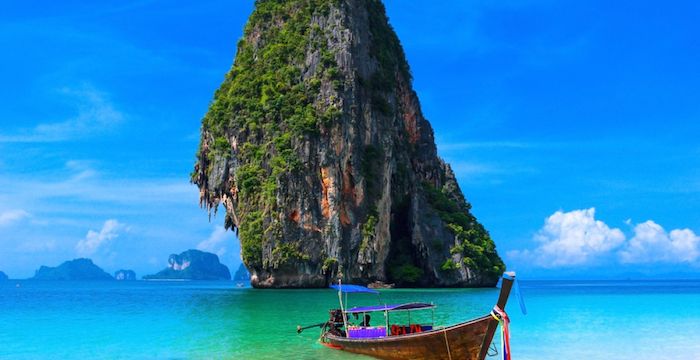 Heading south, the third day of your charter will bring you towards Krabi and the beach at Ao Nang Bay. Many resorts, shops, restaurants and nightlife spots line the shores along this bay. Even more secluded, just to the south, is the world-famous Railay Beach, protected from road access by rock walls either side.
If kayaking or rock climbing on the impressive cliff faces isn't your game, the southern waters here offer very good diving and snorkelling opportunities.
---
Day 4 - Krabi to Koh Lanta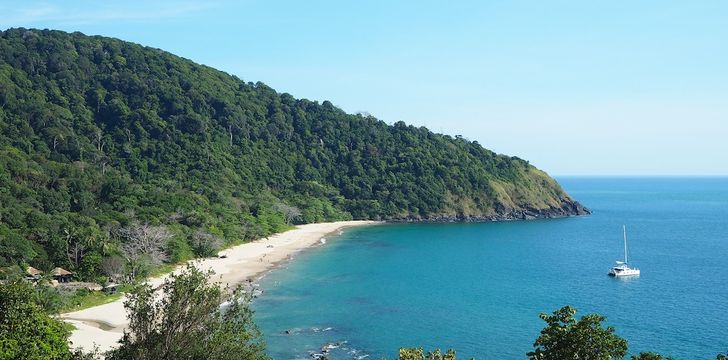 If you can drag yourself away from the stunning Railay Beach, head south to the 70 small islands surrounding Koh Lanta. This area offers an abundance of white sandy beaches with stunning forested coastlines and loads of underwater marine life to explore.
Lanta is far away from the hustle and bustle of Phuket and Krabi and offers a far more peaceful version of Thailand. In fact, so peaceful that one day might not be enough here, as you slip into a state of supreme tranquillity. 
---
Day 5 - Koh Lanta to Phi Phi Islands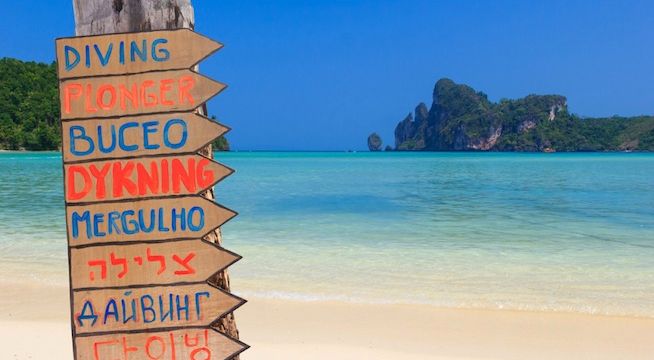 Spectacular cliffs rising vertically out of the clear blue sea, idyllic tropical beaches and lagoons surrounded by rock walls have made the Phi Phi Islands famous all over the world. This was also the location for 'The Beach', starring Leonardo Di Caprio, making it an incredibly popular destination.
There is an abundance of snorkeling and diving opportunities around the islands, many of which are uninhabited and peaceful. Also, many of the cliffs are scalable and the views of the sunset from above are truly amazing. There is also a range of top class restaurants to choose from and a very active nightlife scene.
---
Day 6 - Phi Phi Islands to the Racha Islands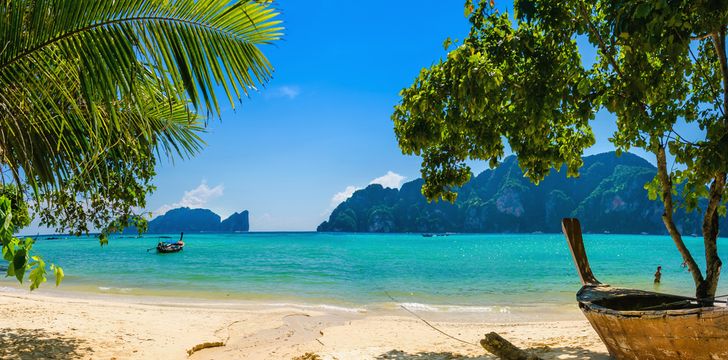 West of Phi Phi are the Racha Islands, a true tropical paradise 10 miles south of the main island of Phuket. The waters are crystal clear and the sandy beaches are snowy white. The waters around the Racha Islands offer some great snorkeling and diving and also provide the best fishing close to Phuket, for those who fancy a spot of angling.
---
Day 7 - Back to Phuket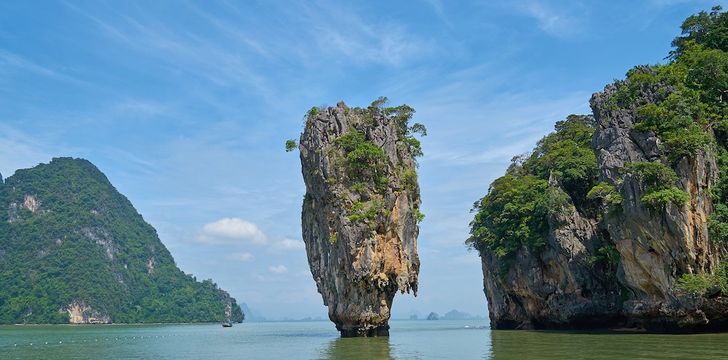 Heading north back to the main island of Phuket, there are numerous small islands off the east coast that can be explored on your final day of the expedition. Here you can enjoy some last-minute snorkelling at Coral Island to spot that one bit of marine life you haven't checked off your list yet, or even feed the fishes from the beach at Khai Nok.
---
5-Day Charters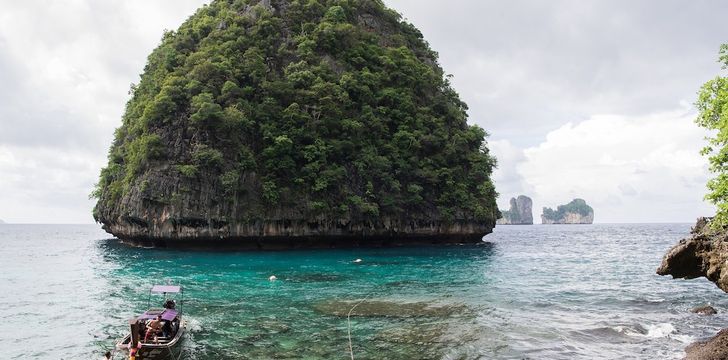 If you only have 5 days for your charter, we would suggest cutting out Koh Lanta and/or Racha Islands. This way you will see the amazing limestone scenery in the north of Phang Nga Bay and also see the world-class Phi Phi Islands. However, to really experience the Thai way of life, come for an extended period, kick back and relax.
---
Our Phuket Charter Yachts
A big fan of chartering on a catamaran? Our specialised catamaran itinerary might just take your fancy.
Like the idea of Southeast Asia but you've already seen Phuket? Check out our alternative destinations in this fabulous part of the world.
Other Articles of Interest
Charter destinations