7 Day East Mallorca Crewed Motor Yacht Itinerary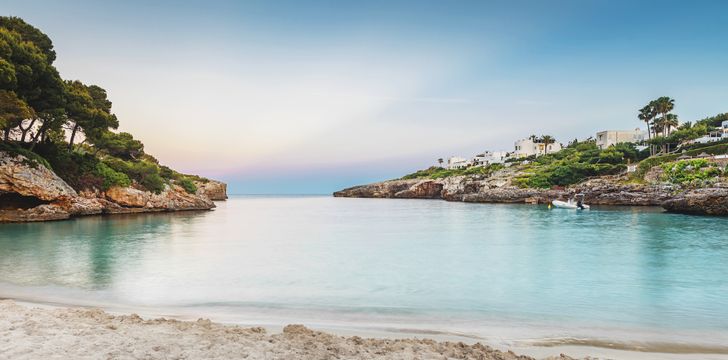 Step onboard a luxury motor yacht and explore the lesser-known East coast of Mallorca from Palma de Mallorca
Day 1: Palma de Mallorca and Es Trenc | Day 2: Es Trenc to Cabrera National Park | Day 3: Cabrera to Cala D'Or | Day 4: Cala D'Or to Porto Cristo | Day 5: Porto Cristo to Cala Mesquida | Day 6: Alcudia to Port d Pollença | Day 7: Port de Pollença to Portocolom | Day 8: Disembark in Palma de Mallorca
Mallorca's rocky eastern walls conceal a network of perfectly formed natural caves, coves and inlets - some of which are only accessible by luxury motor yachts in Spain, making this a highly exclusive and enchanting charter destination.
Amongst our Charter Experts' favorite quaint spots are Porto Cristo, Portocolom, Cala D'Or and Canyamel. Whilst to the north, you'll discover wild stretches of natural park and stunning medieval towns - such as Artà and Capdepera.
To sample wonderfully distinctive wine from the region, wander along pristine sandy swathes and anchor in secluded bays, chat to us today and begin planning your bespoke summer yacht escape.
---
Map
---
Day 1: Palma de Mallorca to Es Trenc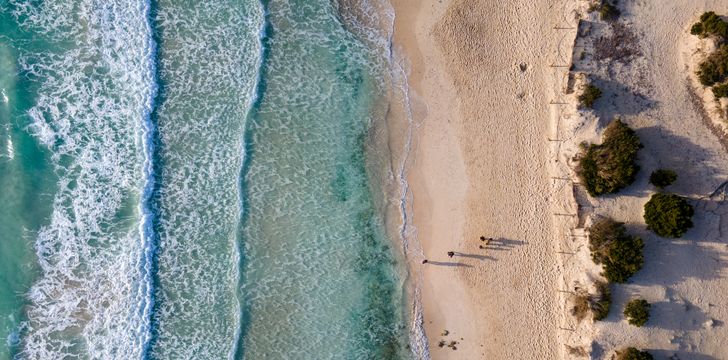 Be welcomed onboard your luxury yacht in Palma de Mallorca; a resort city and capital of this small island. Once settled onboard, move underway towards the sandy swathes of Es Trenc. Recognised for its turquoise waters and long beach, Es Trenc is a wonderful anchorage to explore on the water toys and enjoy a freshly prepared dinner for your first night onboard your luxury motor yacht in Mallorca.
---
Day 2: Es Trenc to Cabrera National Park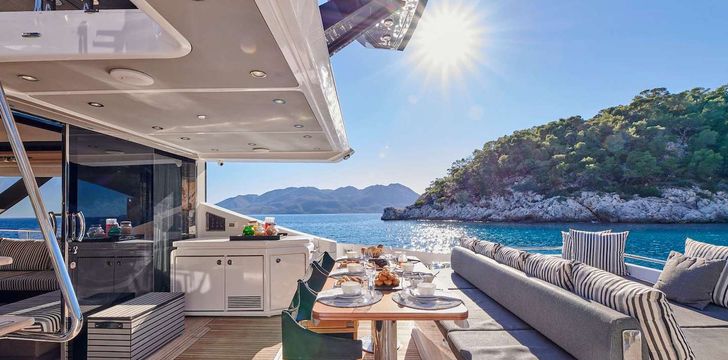 Inspiring total relaxation is the island of Cabrera; an uninhabited haven for the senses with one of the best-preserved marine lives in the Balearic Islands. This morning you Captain will leave Es Trenc early and head towards what is known to be one of the last unspoilt corners of the Mediterranean. While away the day on the water toys, exploring away from the yacht or below the surface with snorkelling and scuba equipment. Should you wish to sink into deep relaxation, lounge on the sundeck and enjoy utter peacefulness. Come sunset, enjoy a drink of choice and savour this island oasis.
---
Day 3: Cabrera to Cala D'Or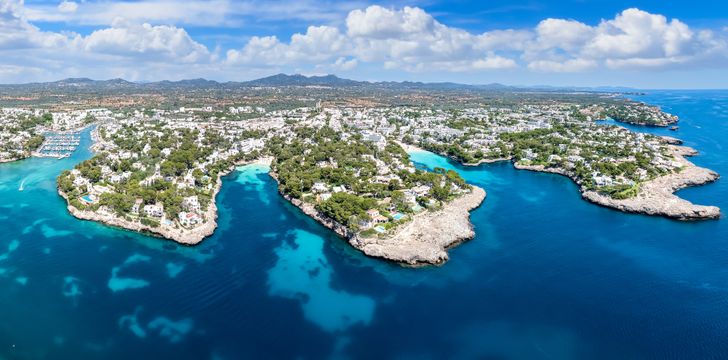 Widely known as the 'Golden Bay', Cala D'Or is one of the island's largest and most luxurious marinas defined by cubic architecture and whitewashed facades often fringed with rows of pine trees. Ahead of your charter, your Captain will secure the most highly sought-after berth and once settled, we suggest you step ashore to explore. Alternatively take the tender and discover hidden gems around the headland.
---
Day 4: Cala D'Or to Porto Cristo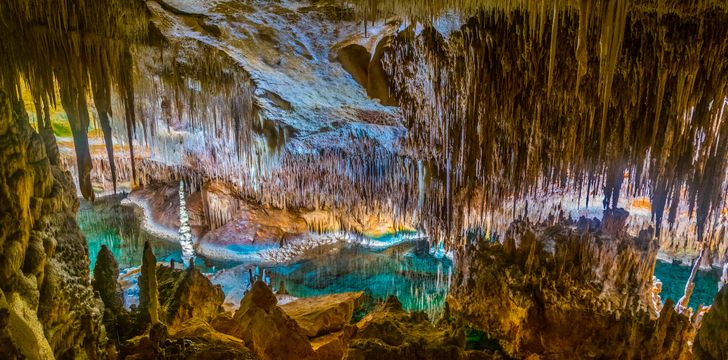 This morning, plunge into the azure waters before enjoying breakfast underway to your next stop, Porto Cristo. Once anchored in tonight's cove – a wonderfully sheltered area – we suggest tendering into the 2km limestone tunnel that is the natural landform of Coves del Drac. The breathtakingly beautiful chambers, theatrically lit in bright colours and adorned with impressive stalactites and stalagmites, are the least forgettable of all Mallorca's accessible cave complexes.
---
Day 5: Porto Cristo to Cala Mesquida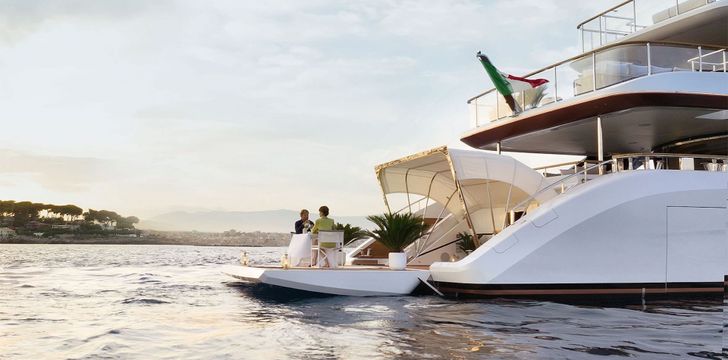 This morning, step ashore and wander around Porto Cristo's ancient stone houses and characterful villas before returning to your luxury motor yacht. On approach to the protected area of Cala Mesquida, you will notice the luscious setting of dunes and pine scrubs which is home to an astounding array of local birdlife. Tonight, you will swing at anchor and enjoy another freshly prepared meal under the stars.
---
Day 6: Cala Mesquida to Alcudia & Port de Pollença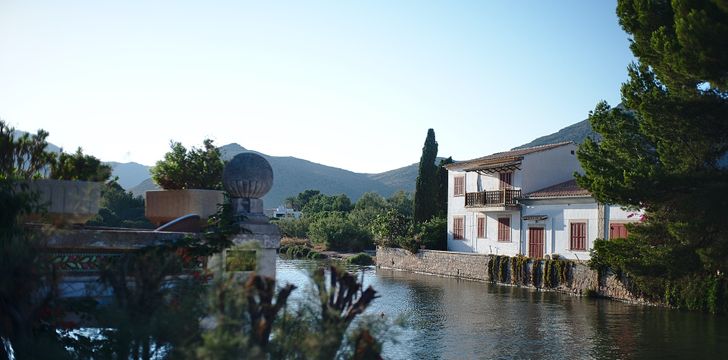 Today, you will head to Pollença; the Northernmost point of the island and ancient town bearing signs of a rich history.
Spend the majority of the day anchored in Alcudia outside of the town for water sports, before heading into town for the evening. Enjoy sundowners in the town's impressive main square before wandering down a multitude of quaint streets to find your evening dinner reservation – secured by your crew.
---
Day 7: Port de Pollença to Portocolom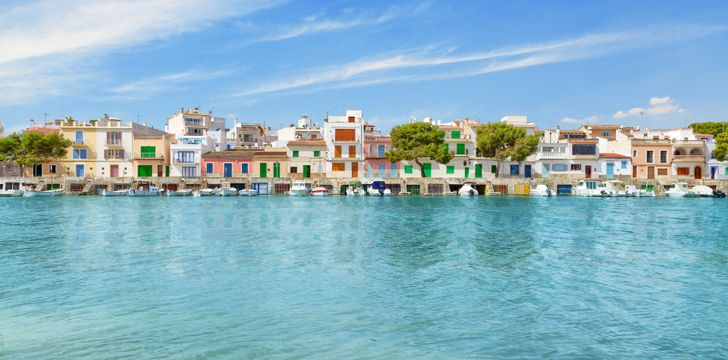 Rise early to embark on a lengthy cruise, scaling the entire Eastern coastline south to Portocolom; one of the most established resorts in Mallorca – yet retaining its original charm. A day cruising under the Mediterranean sun makes you deserving of a refreshing drink ashore before returning onboard for your final celebratory dinner.
---
Day 8: Disembark in Palma de Mallorca
Today it is time to return to port and say farewell to your Captain and crew. Before heading home, we suggest you explore Palma de Mallorca's attractions and medieval fortresses, including the Santa María cathedral; a Gothic landmark begun in the 13th century.
Inspired? Chat to our Charter Experts today to begin planning you tailored charter vacation to Mallorca.
Book Today Our Mallorcan Motor Yachts 
---
Other Mediterranean Destinations: Italian Riviera | Sicily | Sardinia | French Riviera | Monaco | Corsica | Ibiza | Croatia
Other Articles of Interest
Charter destinations