Yachting Etiquette - Tips To Get The Best From Your Crewed Charter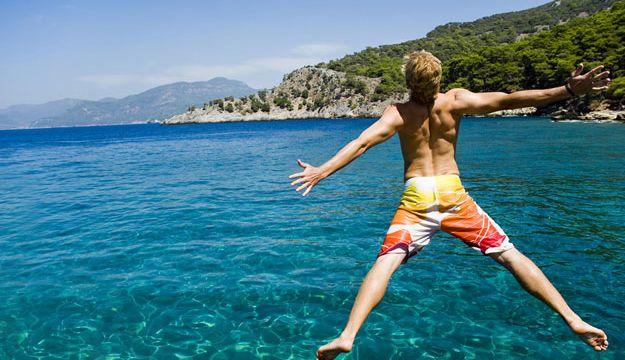 Tips To Get The Best From Your Crewed Yacht Charter Experience - Enjoy Yourself More
Tell us what you want!
On most luxury yacht charters, you will be asked to fill out a "preference sheet", where you are asked to detail your food likes and dislikes, desire for privacy, and other items such as whether you want to anchor in quite coves, or in ports for night life. You will also be asked to detail whether anyone onboard has any food allergies or medical issues that the crew needs to know about. Please take the time to fill these out completely so that the crew knows what you want and can adequately prepare. Crews like to know how to please you, and this takes a lot of the guesswork out of it!
Talk to the Captain at the beginning, and regularly throughout the trip
Captains are generally extremely knowledgeable, and can provide excellent suggestions about the itinerary, hot spots and undiscovered places. They take great pride in doing a good job for you and can do that better if they know what you want. If something is not right, for instance the crew is not being attentive enough or is being too attentive, please let the captain know and he will do his best to sort the issue.
Treat the crew with respect
Yacht charter crews are generally excellent at taking care of your needs, and put great enthusiasm into their jobs. They are not servants, however, and a bit of courtesy goes a long way. A few compliments and thank you's do as well. It is important to remember that they have multiple responsibilities (many that you may not see), and need their time off like any employee.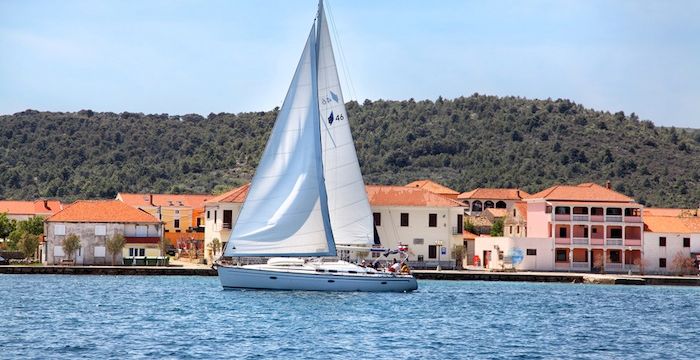 Be flexible on your itinerary
There are many factors, especially weather, that can make your ideal itinerary either risky or not feasible. If your captain recommends against a destination, it's probably because he has assessed the risks and believes it is a bad idea. Generally, they will have alternative recommendations, that, while maybe not in the tour books, are just as fun and memorable. For example in the French Riviera, if St Tropez is too windy there are many sheltered anchoras in Cannes or Antibes! A bit of flexibility on your part can reduce the tension significantly.
Remember you're on a yacht
There are intrinsic dangers to being on the water, and unfortunately yachts do occasionally have mechanical problems. Safety has to always come first, and your crew has many safety regulations they must adhere to. Please don't ask them to shade the rules, and try to relax and enjoy if something breaks temporarily.
Obey the "Barefoot" rules
Teak decks are expensive and fragile, and for that reason most yachts require that you go barefoot when walking on the decks. If you are unsure about whether shoes are allowed in the various parts of the yacht, please ask your captain. Normally the crew will provide a basket to keep your shoes in once you board. High heels and dark soled shoes have no place on a luxury yacht as they can easily damage and mark the decks.
Treat your broker as a partner
Good yacht brokers provide you with free advice based on their experience and knowledge of yachts and crews. The best brokers go to several yacht shows and many seminars and yacht viewings throughout the year so that they can give you timely, accurate advice on yachts, crews and destinations. They have a strong incentive to put you on the right boat for you, because you will have a great charter and come back year after year. If you establish a trusting relationship with the broker, share your needs, and ask for their advice, you will find that the process is enjoyable and you may learn about new yachts or destinations that you hadn't heard about.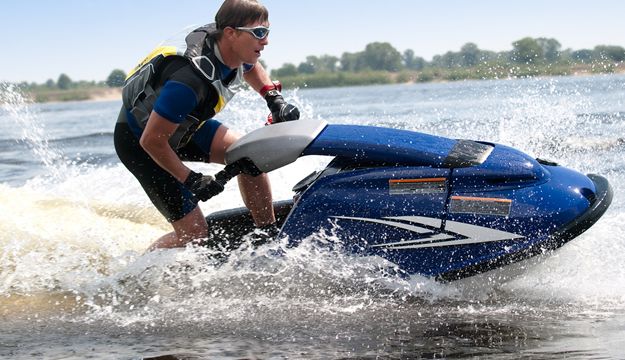 Don't try to do too much on your charter
One of the greatest joys of being on a yacht is relaxing and just enjoying being on the water with no "to do" list. By all means be active, the crew love teaching guests new water sports just have some donwtime as well! If you are hurrying from port to port every day, pushing hard to see and do everything, you will have plenty of pictures when you arrive home but may not have relaxed on your holiday! Plan a day or two of slack in the itinerary, be flexible, and don't hesitate to stay an extra day in a location if you're enjoying it.
Don't put the crew or captain in a difficult position
The most stressful position to be in for a captain and crew is when there is a conflict between what you want to do and their judgment of safety or regulations. If a captain says he doesn't recommend going somewhere because of safety or weather concerns, he has a reason, and pushing him harder puts him in a very difficult bind. An open conversation about the issue, with alternatives discussed, normally can solve this conflict.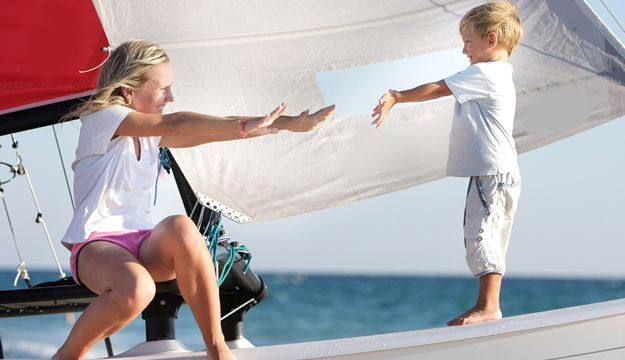 Babysitting is your responsibility, not the crew's
Most crews love taking care of kids, and have many great ways to entertain them. But it is not in their job descriptions to be babysitters, and most contracts will be clear on this point. If they genuinely offer to watch the kids while you go shopping or exploring for a few hours, that's fine, but it is inappropriate to bring children on a luxury cruise, ignore them, and expect the crew to take care of them. A family charter should be about bringing the family together!
Relax and enjoy!
You are on holiday. You have great crew who are trained to help you relax and enjoy. Let the crew make some decisions for you, you don't have to micromanage every minute of the day. Maybe the most important decision is to decide not to stress yourself out with decisions, and let the water, sun, and beautiful landscape draw you in and relax you!
---
Our Crewed Charter Yachts
If you are looking for a Crewed Yacht Charter, one of our worldwide team of Boatbokings expert brokers will be happy to help you. Our service is free and you have no obligation until you sign a contract.
Other Articles of Interest
Charter destinations