Boatbookings Charter Yacht Affiliate Program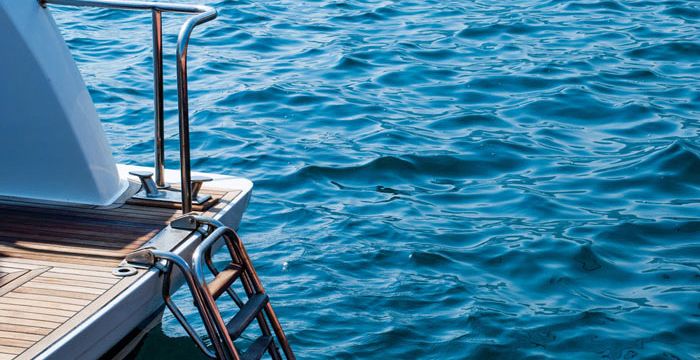 Boatbookings Charter Yacht Partner & Affiliate Program
Your site can make money from a yacht charter partnership with Boatbookings
If you have a web site with customers who might be interested in chartering yachts - sailing boats, gulets, motor yachts, super yachts, corporate entertainment and event boats - just about anywhere in the world, we'd be interested in working with you on an affiliate partnership.
The Boatbookings Partner & Affiliate Program allows you to start making money from yacht charters by simply adding a link or simple enquiry form to your site.
Already Registered? Login Here!
How it works
When a customer clicks on that link or fills out the enquiry form and ultimately charters a boat through us, you will be credited with a percentage of the commission, subject to our terms and conditions. Everything is tracked electronically, and we can report on lead status for you in real time.
On the charter value of a boat, a broker receives commission on the net charter value (not including APA or any additional items ordered). This commission varies depending on destination, type of boat and industry commissions. On this commission received by the broker (Boatbookings), the affiliate will earn 20% as a base rate. For affiliates who generate repeat clients or a large number of clients, we then create an escalating rate.
Boatbookings prides itself on following up diligently with all clients who have chartered, and therefore affiliates are rewarded by receiving 10% of our commission for all bookings with clients who return to us. Our system tracks clients who have previously enquired or booked from an affiliate, and therefore we will always honour commissions back to the affiliate. If the client comes back to Boatbookings outside of the affiliate program (i.e. no cookies) Boatbookings will honour the introduction and give affiliates an introduction fee of 10% (to honour the link they have given us as they previously came to us having enquired through an affiliate). Our cookies last 30 days, so if the client places their first enquiry after the 30 days are up, it will not be tracked back to the affiliate.
The net charter value to start earning your commission is 3,000 (Euros / US Dollars / GB Pounds Sterling / Singapore Dollars). Our terms and conditions apply.
We provide you with enquiry forms, sleek images and buttons. These are all available from your affiliate "dashboard", so all you need to do is copy and paste the code into your site, and you're all ready to go! Your affilate URL will be https://www.boatbookings.com/index.php?bbr=[your code]. You simply install that code at the end of any links to Boatbookings and everything is tracked from there automatically! (note, there can only be one "?" in the URL, if there is already one, then use "&". For instance, to point to a specific yacht, use https://www.boatbookings.com/yacht_search/yacht_view.php?pid=3930&bbr=[your code]. If you're interested in signing up to our affiliate program - just click here to sign up online and we will process your request to join the program.
Content on Boatbookings is copyrighted. We do not allow our affiliates to lift content from anywhere on https://www.boatbookings.com and copy the material on to their own website or reproduce it as their own in any way. Affiliates are also not allowed to list yachts from our website on their own, due to strict marketing permissions. Boatbookings has been granted permission to display a yacht, this permission is specific to us only and therefore is not forwarded onto an affiliate. 
How we track sales
All customers coming from your site will be "cookied", and the cookie references your account for 30 days. When a customer that comes from your site makes an enquiry, we do what we do best - propose the right boat, arrange the contract and payments, and organise for the customer to get on board. If the customer who charters a yacht from us came from your site, we share a portion of the commission with you. This can be tracked real time by you - all leads we receive from you will be hard-coded as your customers so that the commission share is properly tracked. We can even set you up with a "dashboard" to keep you updated on your enquiries, sales and commissions.
How do you get paid?
We pay our affiliates by bank transfer only. Affiliates will be paid one month after the successful completion of the charter - this is industry standard for all parties involved. All brokers are paid on successful completion of charters because if there are any problems during the charter, we want to ensure that the brokers, the yacht managers and the owners resolve them before clients disembark the yacht. For all cancelled charters (by clients or by owners), affiliates, travel agents and all referrals are then rewarded with half of the due commission because of the additional administrative and legal work involved with cancelled charters. 
How to sign up for the affiliate program
To qualify for the affiliate program, you must have an established site with a customer base that is complimentary to yacht charter (travel, luxury goods, concierge services etc.) You have no risk or cost for the affiliate program. All you need to do is fill in our online form, telling us a bit about your company and contact details, and we'll get back to you straightaway. Then we set up an interview to review and do due diligence. 
Other Articles of Interest
Charter destinations