Charter a yacht in Saint Jean Cap Ferrat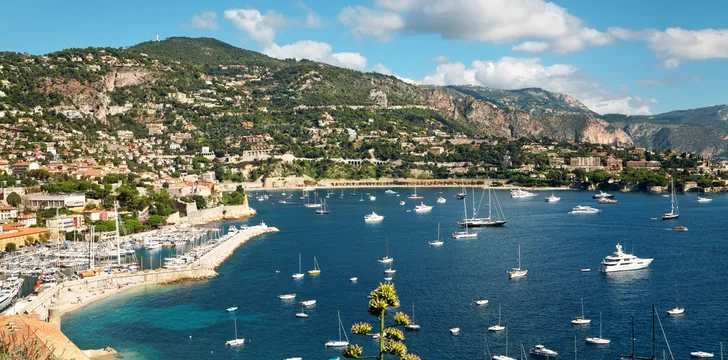 Saint-Jean-Cap-Ferrat is the most famous of the 'Caps' in the French Riviera, and home to exclusive villas, the Grand Hotel du Cap Ferrat, the Villa Ephrussi de Rothschild with its incredible gardens, and a nice Zoo.
This stunning peninsula found just east of Nice features a picturesque port, and has a delightful stone path that allows you to hike the entire Cap by the sea. There's a small beach near the port, but Cap-Ferrat is famously jagged, making for excellent picture taking opportunities. Built in to the rugged coastline and small beach is the popular private beach and restaurant, Paloma Beach, where you can while away the hours sipping wine and enjoying a fresh selection of seafood.
If you're into celebrities, you can see the houses of Bill Gates and Paul Allen perched together behind St-Jean near a Rothchild Estate. Sir Norman Foster's unique and dramatic 'sail house' can also be seen just next to the famous Grand Hotel du Cap. You're also sure to see plenty of beautiful super yachts!
Saint Jean Cap Ferrat Charter Guide
Sort through the charter yachts below or use these handy links to quickly find the yachts that best fit your needs:
Motor Yachts: Crewed
Monohull Sailing Yachts: Bareboat (inc. Bareboat with Skipper)
Catamarans: Bareboat (inc. Bareboat with Skipper)
Yachts for Special Events: Motor Yachts

Other Articles of Interest
Charter destinations