Nassau and Bahamas Crewed Motor Yacht Charters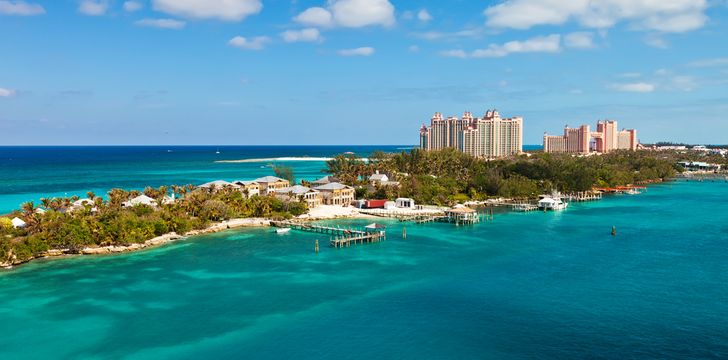 Located in the middle of the Bahamas archipelago, Nassau is the perfect place to set off on your luxury yacht charter, with easy access to the Exumas to further your boat holiday. Most of the islands are close to one another, so exploration on a Bahamas crewed motor yacht is fast and enjoyable. Due to its coral composition, this low lying island chain is noted for its pristine white sand beaches and unbelievably clear waters. Scuba diving, snorkelling and fishing are all excellent water-based activities on your Bahamas yacht charter.
Originally named Charles Town, the city was burnt by the Spanish in 1684 and renamed Nassau in 1695. Nassau represents a unique blend of British, Spanish and West African traditions and styles, capturing the elegance of the old world while incorporating the modern charms of the Western world. Here, you will find well-preserved colonial buildings, exciting attractions, duty-free shopping, and one of the largest straw markets in the Caribbean.
Connected to Nassau by a bridge, Paradise Island, to the north offers elegant hotels, luxurious casinos and world-class golf courses. Whether you prefer to relax on stretches of uncrowded beaches, explore vibrant coral reefs filled with colorful fish or take in the island's exotic nightlife, Nassau offers a variety of experiences from non-stop excitement to peaceful relaxation.
Below, you will find some of our favourite Bahamas crewed motor yachts available to charter from Nassau.
Other Articles of Interest
Charter destinations