I was reading an article, the other day, regarding the new technologies revolved around glass in construction on Superyachts; for example, some yachts now have an underwater viewing deck, such as Feadship's SAVANNAH, which has a charter price of €1 million a week…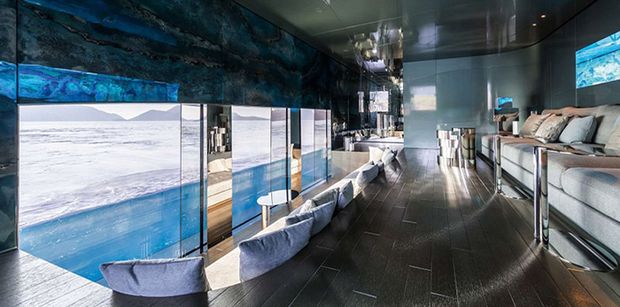 At the sheer astonishment of such a hefty price tag for- well, no one can disagree that SAVANNAH illustrates the snowy peaks of haute-décor luxury, I began my descent down a marble-coated, golden-detailed, velvet-carpeted rabbit-hole with one burning question in mind: How far are these Superyachts going to go in order to obtain new standards of luxury?
I remember, when I was younger, a 50ft yacht was a very impressive sight; lining the harbours of Monaco, Greece and elsewhere around the world; I remember gazing in awe and wonder at any and every boat- big or small. Now, as I get older, I find myself only really looking for the larger yachts; the 100+ footers- the Megayachts. Gargantuan vessels, bright white, like icebergs jutting out of the ocean- an air of calm serenity floating around them, slowly moving across the horizon, dwarfing both people and other boats in comparison. Speculation over who owns them and what the interior is like is all part of the excitement upon encountering these yachts, and one can only imagine the swathes of leather, antiqued wood and Italian marble that spectacularly crowns the inside of these floating palaces.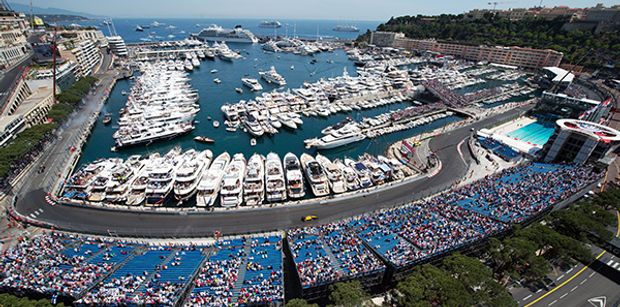 Although, since working in the yacht industry, I have to admit I've become slightly desensitised to a lot of these ships. Superyachts like VICKY, a 73m Turquoise, and O MEGA, a Mitsubishi Heavy Industries 83m Megayacht, with all the bells and whistles one expects of a Superyacht, is perhaps starting to become the norm of the luxury industry. This is an industry that will always go by comparisons, with the same question in mind: How can we make it better?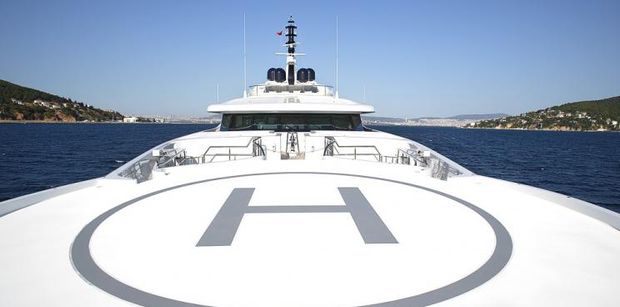 Does this mean more gold? More marble? Rarer wood, and fancier light fittings? Does this mean just bigger in general? Stretching 150ft to 250ft? I think, maybe, this means a lot of different things.
All yachts have to be manufactured under certain terms and conditions; such as SOLAS and PYC, which ensure the safety and structural integrity of the vessels. All of these conditions limit the extent to which Superyacht manufacturers can go regarding design, shape and size.
However, where manufacturers may be limited in some aspects of Superyacht design, it's opened-up a Pandora's Box of innovations within the technological side of manufacturing. Going back to SAVANNAH, with the underwater viewing salon, that was only made possible due to the advancements in glass technology and the invention of Gorilla Glass.
Progression in computing technology has allowed for much more precise navigation of these Superyachts, allowing the captains to get a more intimate feel for the waves and surroundings, meaning that sailing on through the night will be absolutely no issue! Advanced controls in the wheelhouse also means more control over the yacht itself; security measures such as locking systems, cameras and alarms are all computerised now, so, although you may not see it, it can almost certainly see you!
But, more advanced tech doesn't just mean stronger glass and computerised security, it also means more fun, more luxury, more comfort- it just means more!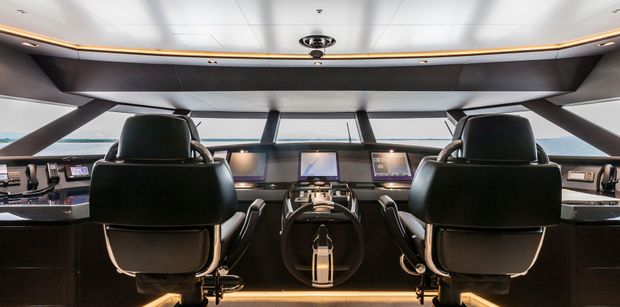 Stronger glass means that maybe, within a few years, it will become a standard for Superyachts to feature an underwater viewing deck- and maybe the top end ones will feature an entire glass panoramic viewing room! Imagine, wherever you travel, having a changeable, giant and most importantly all-natural aquarium for you to gaze into from the comfort of a plush, leather sofa…
Lightweight construction material such as aluminium has vastly reduced the weight of these ships whilst maintaining the strength of the superstructure, resulting in more room for the fun stuff: that bigger jacuzzi, more gym equipment, more toys and maybe even a bigger tender. It has also opened up a plethora of options for new designs, due to its malleability.
Some Superyachts nowadays look more like spaceships than boats, for example the Superyacht ADASTRA by John Shuttleworth Designs. With boats like this making full use of the modern technologies and new materials being created daily in the construction world, it really makes you think about the future of the luxury Superyachts we have become accustomed to!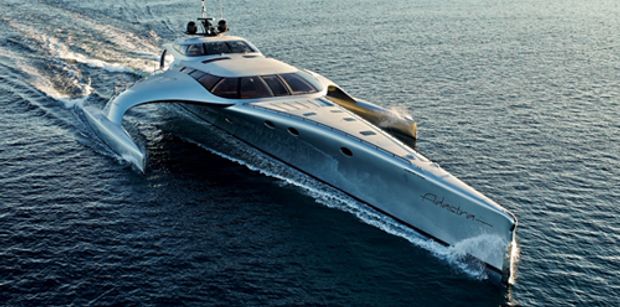 Whilst the future of Superyachts may be an open book, the one certainty is that- whatever the next move- Boatbookings will be ready to welcome the next generation of nautical vessels with open arms, and provide you with an experience of luxury, technology and innovation!