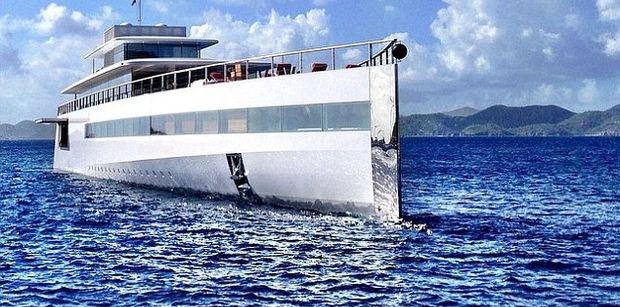 VENUS, the 256′ superyacht that was created for the the Apple founder, Steve Jobs, was spotted in the BVI's this past weekend floating in the turquoise waters off Norman Island.  Unfortunately Steve Jobs passed away a year before VENUS was finished but his widow, Laurene Powell Jobs maintains ownership of the beautiful superyacht.   This magnificent yacht was designed by Philippe Starck's design company Ubik and built by Feadship in the Netherlands at the cost of more than €100 million. VENUS has also been spotted near St. Marteen, Montenegro, Palma, Gibraltar and Horta Azores.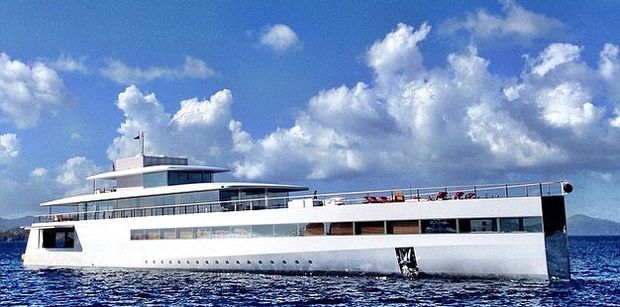 Starck spoke about creating Venus in an interview with French Vanity Fair last year, revealing that the super yacht contains six bedrooms and a home automation system to communicate between the kids' living quarters in the front of the ship and the adult quarters in the back – so there would be no need for yelling.  'Steve wanted to be sure that the teenagers could be set up in the front of the boat when he was at the back and vice-versa. He was obsessed with silence,' Starck said. 'In his home, children did not make noise, nor the dog, nor his wife … no one made any noise, ever.' Venus is crafted with strong aluminum and still, and a row of 27-inch iMacs are used by the ship's captain to navigate in the wheelhouse.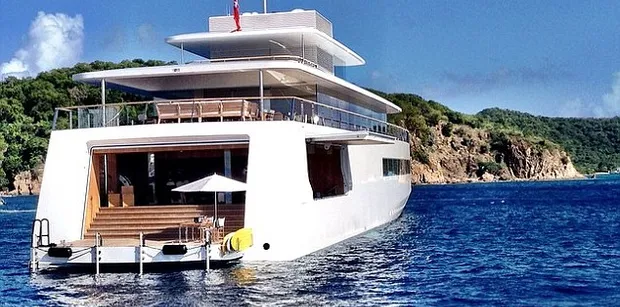 There is still time to book your Spring Break holiday in the Caribbean or the Bahamas with Boatbookings.com.   It's also not too early to start thinking about your holiday and New Year's Eve yachting adventure since many clients are rebooking them as soon as they step off!