Tuamotu Islands 7-day Sailing Itinerary - French Polynesia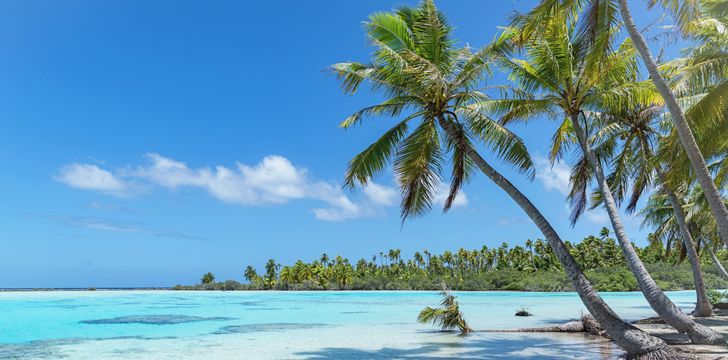 Tuamotu Islands 7-day Sailing Itinerary - French Polynesia
The Tuamotu Islands offer a unique South Pacific island charter that is off the beaten path. The Tuamoto Archelapago, located northwest of Tahiti, comprises 78 islands with white sandy beaches, palm trees, incredible marine life, and a total escape from civilization.
The islands themselves are remnants of ancient volcanos that have "melted" into the sea leaving reef-based islands that are covered with lush vegetation, including coconut palms and tropical foliage. The absence of significant elevation gives the Tuamotus a distinctive charm, as the horizon stretches uninterrupted, revealing stunning sunrises and sunsets that paint the sky while you share a sundowner or evening snorkel.
As you explore the islands, you'll encounter welcoming communities of friendly Polynesian people. The Tuamotu Islanders have a deep connection with the sea and rely on its resources for sustenance and livelihood. You may have the chance to learn about their traditional fishing techniques or witness their craftsmanship in creating exquisite black pearl jewelry, for which the region is renowned.
---
Day 1 - Rotoava/Fakarava North
Rotoava is the largest village and serves as the administrative center of Fakarava. The local population is predominantly Polynesian, and the traditional way of life and culture are still preserved. Fakarava is renowned for its pristine natural beauty, abundant marine life, and stunning underwater ecosystems. On the first day, you will board your yacht, and be welcomed with a stunning dinner prepared just to your taste with fresh ingredients from the area. You won't believe how fresh the fish is!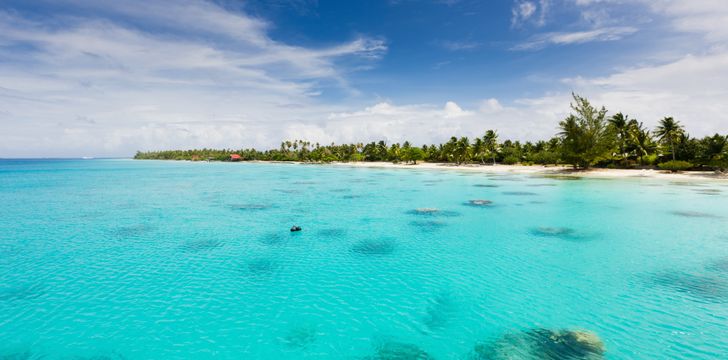 Day 2 - Fakarava North to Fakarava South
On your first full day, you will start with water sports or perhaps an e-bike ride around the island. Then relax onboard as you're served a luscious lunch before the captain takes off to the southern part of the island.
Fakarava's lagoon is one of the largest in French Polynesia and is home to a diverse array of marine species, including colorful corals, tropical fish, sharks, dolphins, and manta rays. The clear turquoise waters make it an ideal destination for snorkeling, scuba diving, and other water activities. Fakarava consists of several small islets or motus, with the main villages located on the northern side of the atoll.
Visitors to Fakarava can explore its natural wonders both above and below the water. The untouched beaches offer a tranquil setting for relaxation and sunbathing. Diving enthusiasts can embark on incredible underwater adventures, discovering the famous "Garuae Pass," known for its strong currents and diverse marine life. The pass is considered one of the best diving spots in the world.
Besides its natural beauty, Fakarava offers a unique glimpse into Polynesian culture and traditions. You can participate in traditional ceremonies, witness traditional dance performances, and interact with the friendly local community.
---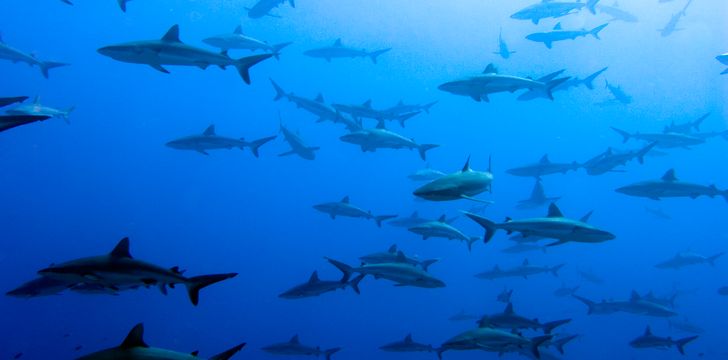 Day 3 - Fakarava South/Tetamanu island/Hirifa
Take a morning walk on the pink sand beach on the Atoll. Plus plenty of snorkeling and water sports, of course! You will have an excellent lunch aboard the boat and then a 15-nautical-mile sail/motor to Tetamanu island. You're in for a treat in the afternoon, as - if you are up for it - you will dive with the sharks. Then a cruise to Hirifa.
---
Day 4 - Fakarava South/Toau Atoll
If you like Kite surfing - or want to learn, this is the beach for it! An excellent morning activity, plus swimming, snorkeling, and water toys. You will then have lunch aboard and options for the afternoon include diving and watersports, or maybe just reading a good book and enjoying the glorious sea, sand, and palm trees!
Sunset cruise 30 nautical miles to the stunning Toau Atoll and then another gourmet dinner aboard
---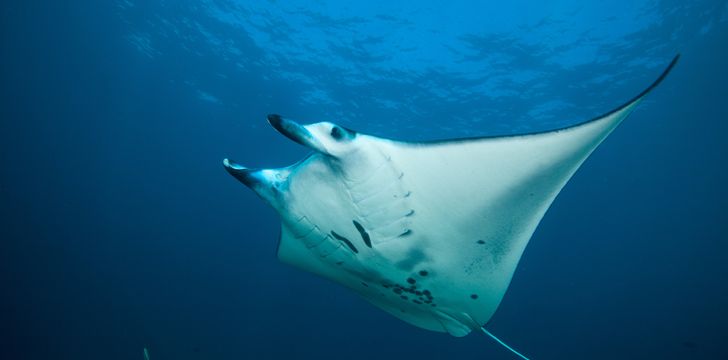 Day 5 - Toau Atoll
Today you will start in Toau with an exciting snorkel or dive with the manta rays. Seeing them slowly glide through the water is a memorable sight!
For lunch, perhaps a fun beach BBQ is in store for you! Transfer to Teahuroa to enjoy the beautiful beach and reef.
You will have dinner aboard and then a night crossing to Rangiroa.
---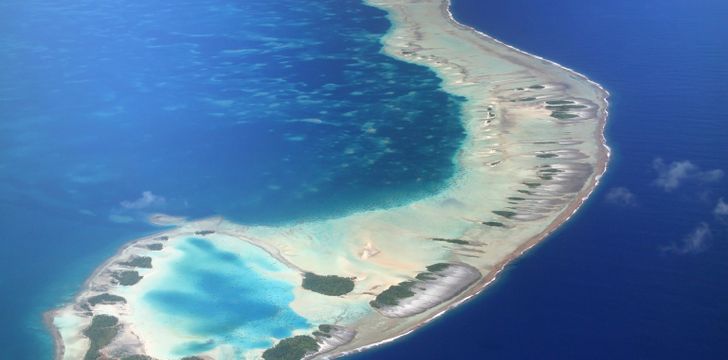 Day 6 - Kiaroa Village Rangiroa
Start the morning near Kiaroa Village with a spectacular dive with dolphins! After lunch aboard, you have several options including a vineyard visit, (yes, there is a vineyard), massage, or head to the Gaugin Pearl Farm.
Dinner aboard.
---
Day 7 - The Aquarium on Rangiroa
This morning you head to "the Aquarium", which surrounds Motu Nui Nui, a coral islet near Tiputa Pass. It's called the aquarium for a reason - so many gorgeous fish to see up close! You may see a barracuda or two.
You will have lunch ashore at the beautiful Relais Josephine - a thatched home tucked into the palm trees on the beach. They offer their unique take on local specialties such as Grilled Scampi, Mahi-Mahi Chinese Style, Hot Sashimi, Pacific Fish Soup, Green Papayas Gratin, Coconut, Chocolate, and Rum Tart.
More watersports, snorkeling, and perhaps some fishing in the afternoon. Dinner aboard after a gorgeous sunset and sundowners, of course!
---
Day 8 - Rangiroa
Your final day starts with another breakfast that features fresh local fruits. Another snorkel and some watersports and perhaps a bit of shopping!
Say goodbye after another fantastic lunch, and be sure to take plenty of pictures!
---
Interested in a charter to Tuamotu to experience all of the above and more? Please contact us or fill in the short form below and we will take care of everything for you!