Singapore Weekend Yacht Charter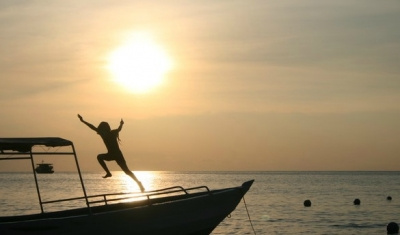 Singapore is the perfect destination to start a long weekend charter, providing a gateway to tropical islands, luxury day spas and shopping malls. Boatbookings has an impressive selection of motor yachts, sailing yachts and catamarans and we would be delighted to arrange your luxury weekend charter.
Located just a short cruise from Singapore, why not visit the neighbouring Indonesian islands of Batam and Bintan. These magical islands are intent on pampering visitors with their fabulous day spas, well-designed shopping malls and numerous leisure activities. Golf is one of the islands top attractions and there are several immaculately kept courses on offer. Alternatively, anchor up on your luxury charter and partake in a spot of swimming or snorkelling. If you want to venture onto the islands for dinner, a line of beachfront restaurants serving local specialties and freshly caught fish will greet you.
If a long and luxurious weekend charter from Singapore sounds tempting, please feel free to contact us on charter@boatbookings.com and we shall propose a yacht or itinerary to suit your every needs.
Other Articles of Interest
Charter destinations