Charter a Yacht for Team Building in Singapore!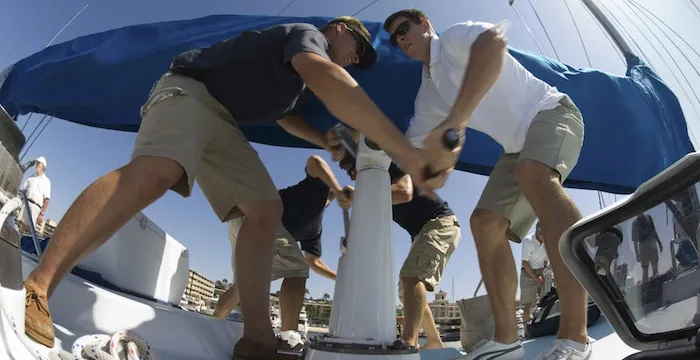 Imagine guiding a multimillion dollar yacht safely through some of the busiest shipping lanes in the world. It is going to be a feeling you won;t forget for a while, and especially if you are doing it with your colleagues! This will be something you talk and laugh about in the office for years to come, and is also a fantastic of way of highlighting your colleagues strengths and weaknesses outside the office.
Working as a team to successfully navigate one of our many luxury yachts is a demanding yet rewarding experience. Through team building, you can encourage employees to look at their jobs and their organisation as more than a means of survival.
Every team needs to establish an identity, a common goal and a sense of loyalty. Why not put this theory into practice? Take full advantage of the classroom leadership teaching style but on board a luxury yacht of your choice. Split into rotating teams and master the art of sailing!
At the end of an action packed day, enjoy a lavish evening meal or quench your thirst with a cool drink over a short debriefing. Boatbookings has selection of yacht charter yachts that perfectly suit a team building day. Boost your company's moral and create a better working environment on board a luxury yacht of your choice. Browse through our excellent selection of yachts below or enquire here.
Other Articles of Interest
Charter destinations