7 Day Saronic Islands and Peloponnesian Crewed Sailing Yacht Itinerary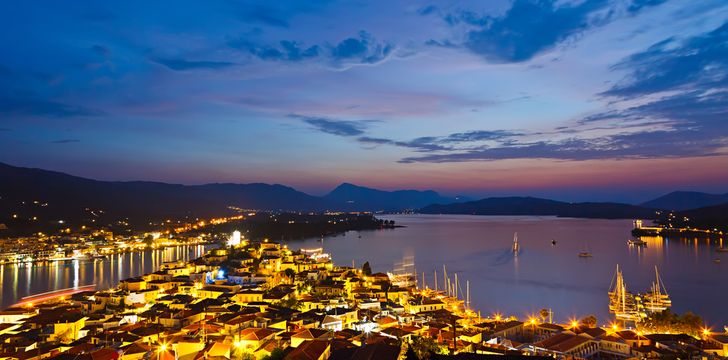 7 Day Crewed Sailing Yacht Saronic Islands & Peloponnesian Itinerary - Discover Hydra, Nafplio, Epidavros, Aegina, Poros and Spetses
Day 1: Poros | Day 2: Spetses | Day 3: Nafplio | Day 4: Hydra | Day 5: Epidavros | Day 6: Aegina | Day 7: Return to Athens
---
Map
Sail the beautiful Saronic Islands and Peloponese region of Greece on a luxury crewed sailing yacht. This idyllic area is known for its calm winds and protected beaches, so it is the perfect destination for you to charter a sailing yacht and bask in the wonderful Mediterranean sunshine while the water drifts gently by! There is plenty for you to explore on these islands; you can discover their stunning, old-world charm and Greece as it used to be!
---
Day 1: Athens to Poros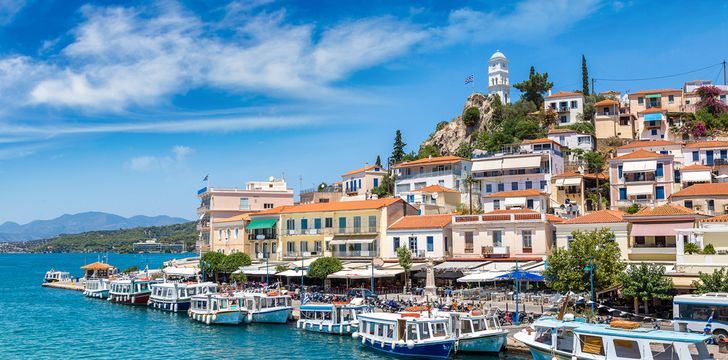 Today you will sail to Poros, a small charming island full of picturesque villages and traditional architecture. Some of those villages are fishing settlements located near beautiful beaches, while others are close to the mountains surrounded by green vegetation. Anchor in a protected bay for wonderful views while you lunch and tranquil waters for swimming and snorkeling.
The capital of the island is characterised by beautiful two-storey houses with tiled roofs, coloured walls, wooden balconies and narrow windows. At the center of the city you can find the Town Hall, the Archaeological Museum, the Public Library and the Exhibitive and Cultural Hall. There are plenty of places to visit in Poros, the beach of Kanali with crystal clear sea and fantastic 'tavernas" to enjoy a Greek feast, as well as the beaches or Askeli, and Monastiri.
---
Day 2: Poros to Spetses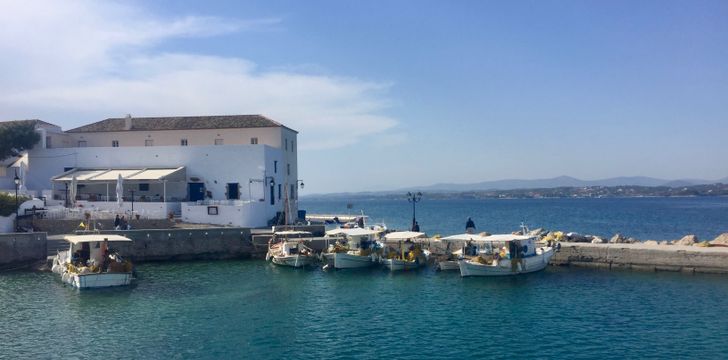 The island of Spetses is one of the most popular weekend destinations for Greeks. With a rich historical background, it has all the ingredients for an unforgettable sailing holiday. Tranquil and cosmopolitan, is full of wonderful beaches, great dining and gorgeous verdant scenery. Visit Agia Paraskevi beach for seclusion, soft sand and azur waters - the perfect place to enjoy a picnic and a swim in the sea.
The island has great restaurants and shopping, after a day relaxing in some of its wonderful beaches, one can go and enjoy the fantastic night life. Cars are not allowed in the island, only bicycles and motor bikes. In the evening, book a table at the wonderful Agrogialia in SPetses town where you can enjoy local Greek wines, fresh fish and wonderful steak or risotto.
---
Day 3: Spetses to Nafplio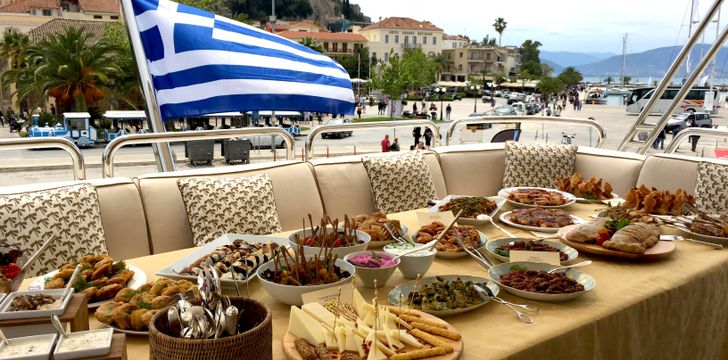 Nafplio is probably one of the most beautiful towns in Greece, it is a unique spot which combines the medieval atmosphere of the old town with great nearby beaches and easy access to important archeological sites, such as Mycenae and Epidavrous.
Nafplio was the first capital town of the modern Greece and it shows in the aristocratic style of the town with neoclassical mansions and Venetian style houses lining its quaint streets. Full of quayside cafes and gorgeous shops, you'll surely enjoy your stay in this stunning settlement. 
---
Day 4: Nafplio to Hydra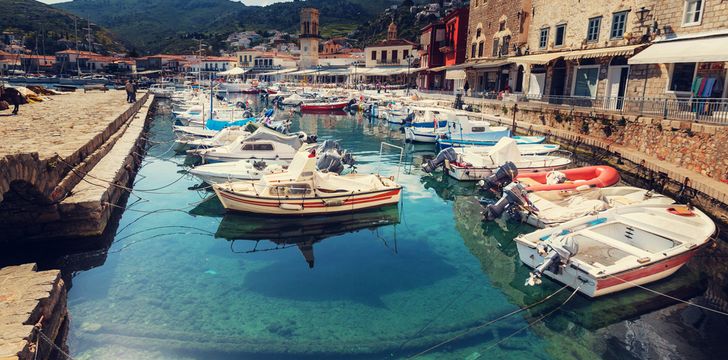 Today you will sail on to Hydra, a popular destination since the 1950s, with beautiful architecture and a delightful port. The town of Hydra is a paradise-like place closed to any type of motorized vehicle, and not having any roads except for donkey paths. It is full of red-tile traditional houses, old mansions and stoned paved narrow alleys. The protected port is bordered on all sides by hills, making it particularly picturesque.
Stroll the town, sit in a cafe watching the boats and water taxis glide by, take a donkey ride, or climb to the old fort, this is a town that will relax you as you enjoy your day. Hydra is the perfect island for combining tranquility and fantastic night life.
---
Day 5: Hydra to Epidavros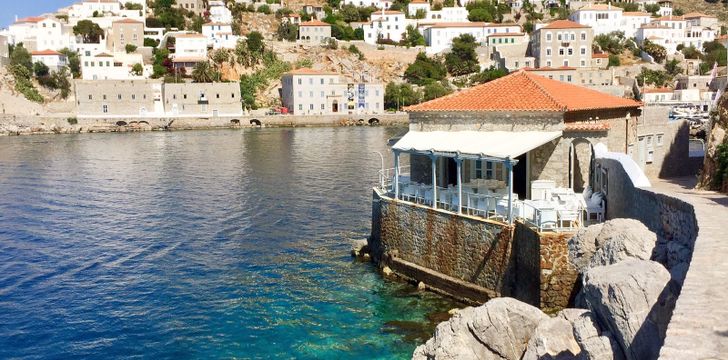 New Epidavros is located 8 km off Ancient Epidavros, today enjoy sailing and make a splash with the water toys while your crew sail you to this beautiful destination. The landscape here is varied, as the village is laid out on rocky slopes, amid the ruins of a Venetian castle.
At the foot of the slope a gorge of unique beauty is formed, known as the Gorge of Vothila, one of the most beautiful ravines in Greece. In the opposite direction, another slope is covered by a wonderful pinewood. Definitely a must-see in your list! The island is largely famous for the ancient theatre constructed in the 4th Century BC and still host to Greek dramas in the summer.
---
Day 6: Epidavros to Aegina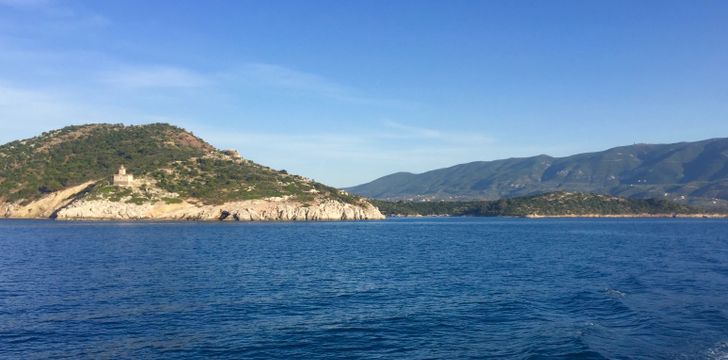 With pretty portside villages and popular beaches, this is the perfect place to spend your last day. Enjoy the narrow streets with cafes or anchor off one of the beautiful beaches of Faros and Marathonas. You can also stop off at the remote islet of Moni, with astonishingly clear waters perfect for snorkeling with the colourful sealife.
This is a popular escape for Athenians, just up the coast and offers a more lively scene for restaurants and bars. Visit the fish taverna Floisvos for wonderful greek and Mediterranean cuisine located right on the waterfront in town or seat yourself at Avli and enjoy the surrounding plants and flowers as well as delicious dining.
---
Day 7: Return to Athens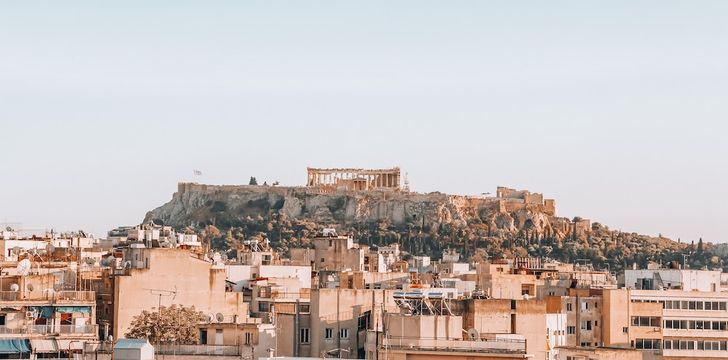 You're sure to have had an unforgettable charter in this beautiful region. Time to start planning the next charter!
---
Our Greek Charter Yachts
Boatbookings can find you the ideal charter yacht in Greece. Click here so see our Greece Charter Yachts or simply contact us and we'll recommend the best boat for you.
We also recommend you read our page about Chartering in Greece.
See our Greece Charter Yachts Contact us 
---
Other Destinations: the Italian Riviera | Sicily | Sardinia | the French Riviera | Monaco | Corsica | Mallorca | Ibiza | Croatia
Other Articles of Interest
Charter destinations