Top Boat Drinks - Cocktails for Your Yacht Charter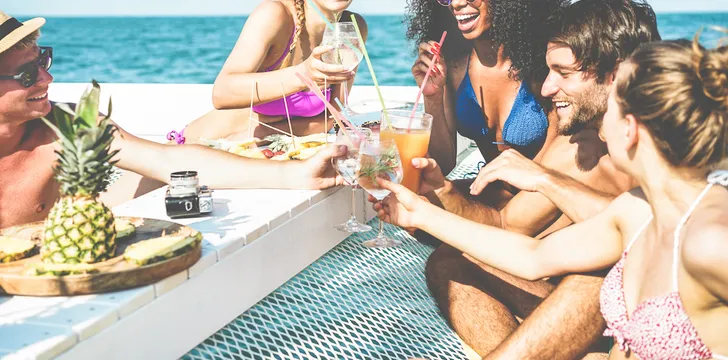 Our Top Boat Drinks which are best consumed in golden hour on your private yacht charter!
Aptly named 'boat drinks' from the song of the same name by Jimmy Buffet and his songs of sailing the Caribbean seas, these mixtures of rums and fruit juices will go hand in hand with your yacht charter! Also known as tiki drinks or exotic cocktails (though boat drinks definitely works best for yacht charters!), are best enjoyed on the foredeck, or flybridge of your your private yacht. Whether a nightcap or a party starter we have listed some of the most popular cocktails below!
See the top bars in Cannes See the top bars on the Riviera
Our Top Boat Drinks for You to Try
Mai Tai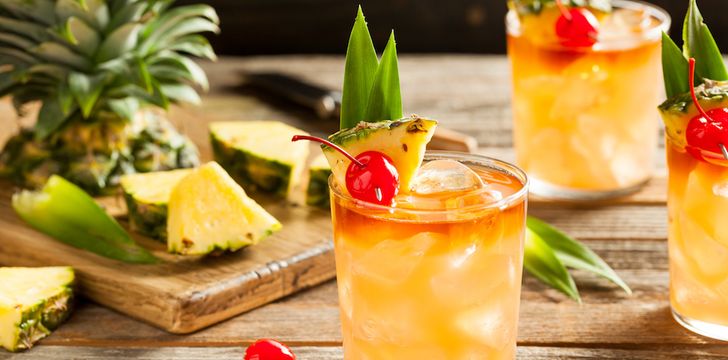 This fruity, aromatic rum concoction has been a popular cocktail throughout the 90's and 20's. There are several ways to make this cocktail, tried and tested by us these two are the best recipes! 
Original version:
- White rum,
- Lime juice
- Orange curacao
- Orgeat syrup.
The pineapple version
- White rum
- Triple sec
- Lime juice
- Pineapple juice
- Orange juice with a dash of grenadine to finish.
Shake well with ice and top each version with dark rum!
---
Piña Colada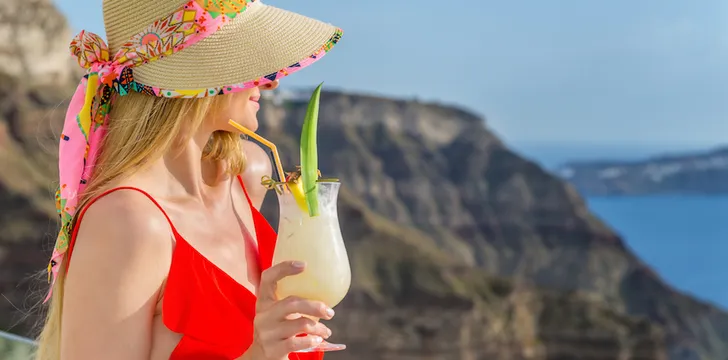 Piña coladas go hand in hand with any exotic getaway - it's a must-have in the Caribbean!
- Pineapple juice
- White rum
- Cream (Coconut cream if possible!).
 Top with a wedge of pineapple as a garnish, and you will be transported to tiki land!
---
Singapore Sling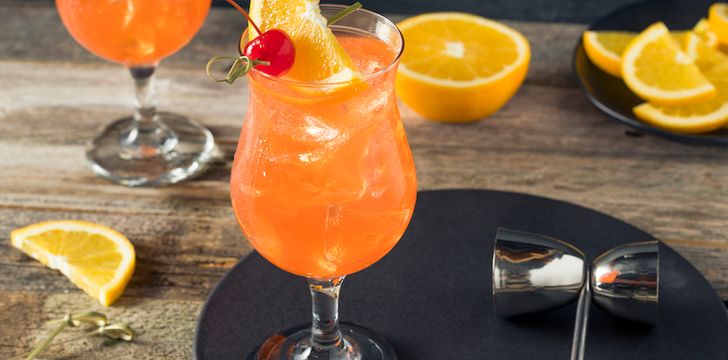 First created in the famous Singaporean hotel Raffles, the Singapore Sling is smooth and sweet.
- Gin
- Lemon juice
- Simple sugar syrup
- Sugar
- Soda
- Kirsch (cherry brandy)
This recipe is a take on the original recipe which has been adapted slightly over the years!
---
Margarita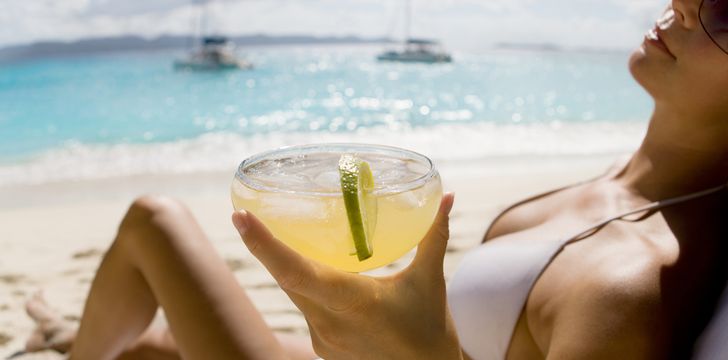 One of the most popular summer cocktails in North America, the Margarita! This refreshing, popular cocktail shows no sign of slowing down.
- Tequila
- Triple sec
- Lime juice
Salt or sugar lining the glass to add some extra flavour.
---
Caipirinha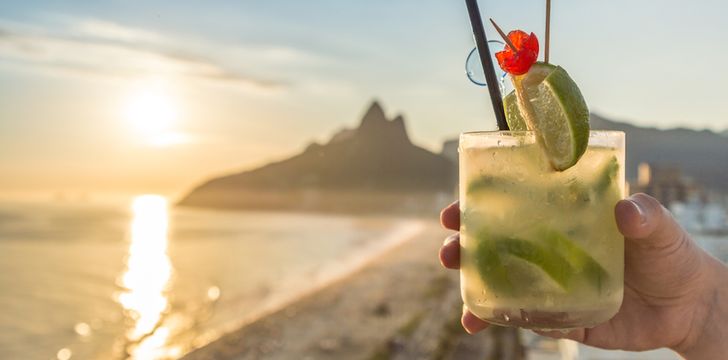 Brazil's 'national cocktail' roughly translates as 'country bumpkin'! It embraces the laid back and easy lifestyle - perfect for a quick pick me up after a days sailing!
- Whole lime
- Fine sugar
- Cachaca over ice.
It's quick and simple - perfect.
---
Mojito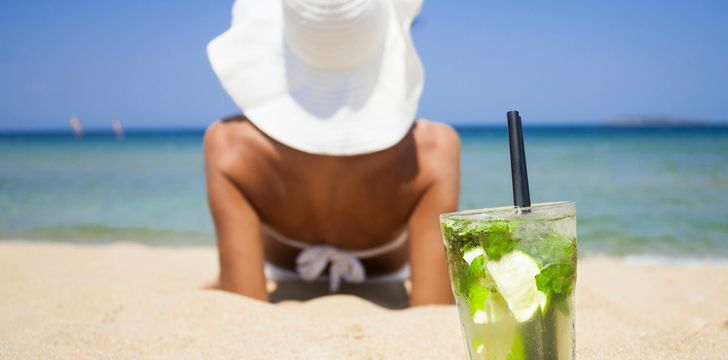 The Mojito a Boatbookings favourite! Originating from Cuba, this simple, yet popular cocktail has been popular since the 80's!
- Sugar
- Mint leaves
- Club soda
- Lime
- White rum
Light and refreshing on a hot summer's day!
---
Painkiller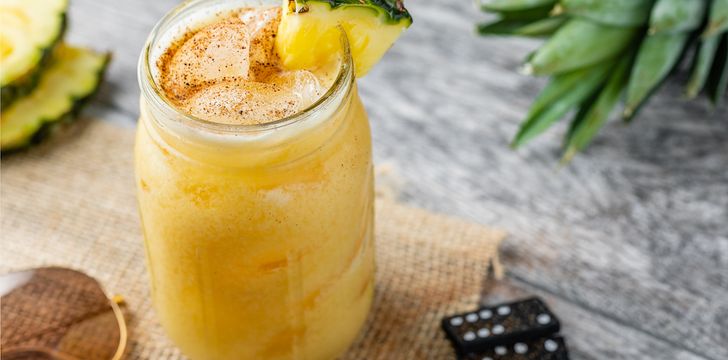 Invented in the '70s at the Soggy Dollar Bar on Jost Van Dyke, British Virgin Islands, the Painkiller is one of the most popular choices for sailors in the Caribbean.
- Navy rum
- Pineapple juice
- Orange juice
- Cream of coconut
The drink is served over ice with a sprinkling of nutmeg on top.
So, rustle up a boat drink for your yacht charter. Whether you cruise around the Caribbean islands, along the French Riviera or the Andaman Sea they will more than put you in the mood for relaxing in the waves.
See all of the top destinations for chartering and boat drinks!
Other Articles of Interest
Charter destinations