Top Bars in Cannes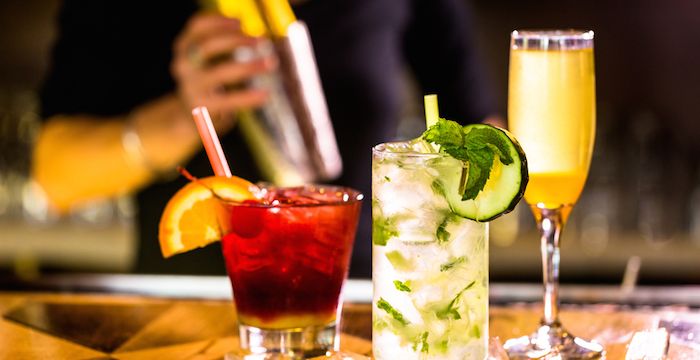 Top Bars in Cannes!
It's got that classic French Riviera-come-Hollywood glamour, 360 ° rooftop bars and some of the best cocktails around- whilst some may say that a yacht charter in Cannes is glamorous enough, it wouldn't be complete without visiting some of the trendiest new bars along the Côte d'Azur. Whether you are after a glass of rosé in the sun, or even a refreshing glass of Pimm's, we have sought out something for everyone as you overlook the star-studded red carpet.
La Californie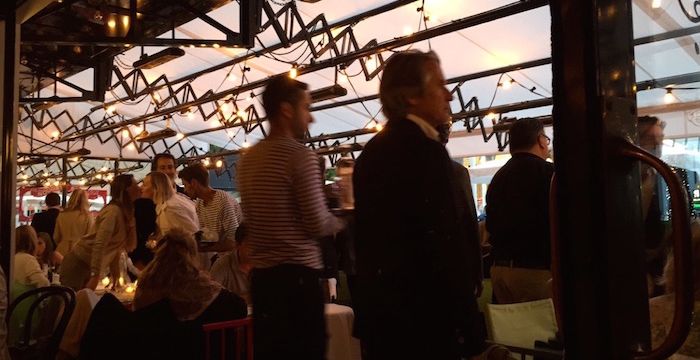 Within shouting distance of the red carpet opposite the Palais des Festivals, La Californie is one of the hottest new places in Cannes having recently opened just before the 2016 Cannes Film Festival. Owned by the same owner of Saint Tropez's trendy Senequier, Thierry Bourdoucle has brought the same laid-back atmosphere to this cosy mint-green themed, fairy-lit brasserie.
The Carlton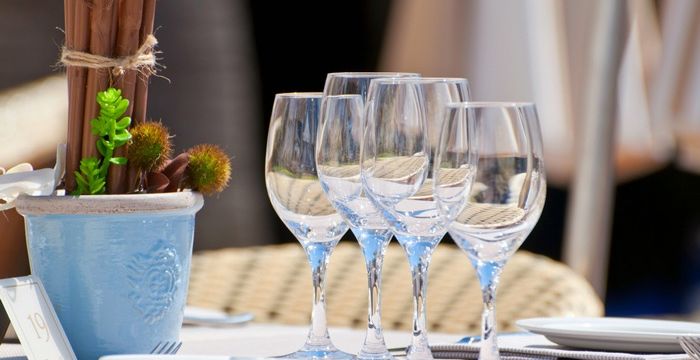 With friendly staff and a range of unique cocktails, regional wines or typically British Pimm's, what more could you want?! If you find yourself getting a little peckish, order the Blue lobster à la plancha, truffle omelette or whipped meringue as you watch the stars descend upon the red carpet. The Carlton has long since been a favourite ever since the filming of the classic Hitchcock film "To Catch a Thief" where Grace Kelly once appeared in the lobby in a dazzling black and white number. With a unique wine cellar hidden behind the iconic hotel, the Carlton stores thousands of wines imported from the best vineyards of France. With impeccable service and its worldwide fame, it is no wonder that this continues to remain as a firm favourite for those searching for the perfect glass of wine and a front row seat on La Croisette.
Radisson Blu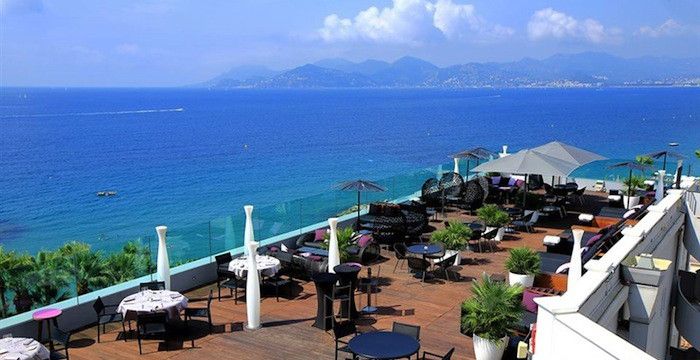 Only a short stroll away from the iconic Croisette, the Radisson Blu is undoubtedly one of a kind in Cannes. Within the historic part of Cannes in Le Suquet, you will find the ultimate sunset spot in this 360-degree bar and restaurant overlooking the Mediterranean Sea. With panoramic views of the Iles-de-Lerins, the Esterel and the bay of Cannes, go for either the cocktail of the month or a glass of Provencal rosé wine to make this an evening to remember.
Le Bivouac
Rustic-Scandinavian meets sophisticated French style in this new wine bar tucked away in a quiet street not far from Rue d'Antibes. Staying true to its name, an evening in Le Bivouac will soon become a home away from home, a casual and relaxed shelter in which to hibernate for the night. Warmed by cosy chairs and a relaxed atmosphere, expect to hear Stevie Wonder playing in the background as you sip on your wine of choice!
Charly's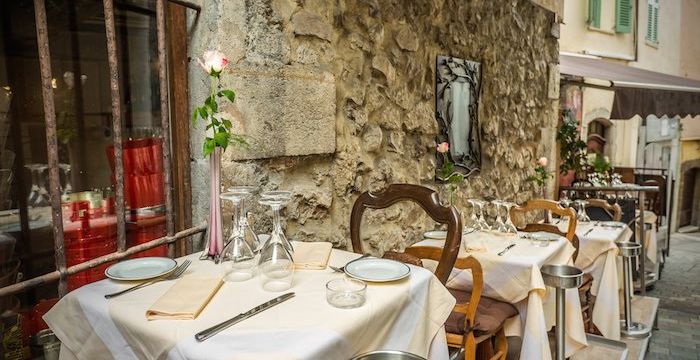 Charly's is a trendy bar nestled amongst restaurants on a winding street in the historic old town of Cannes, also known as Le Suquet. Imagine funky mood lighting bouncing off cave-like waterfall interiors and candle-lit tables while a live DJ sets the mood. Choose from a variety of local wines and cocktails before finding a spot for some excellent people watching.
Le Croisette
Located in the superb location opposite the Palais des Festivals, Le Croisette is both relaxed and glamorous - whether you are after a fresh fruit cocktail or prefer to push through until dinner, the choice is yours. Expect friendly staff and a funky atmosphere with an in-house DJ playing all the latest tunes. A "mocktail" will satisfy any sweet cravings without the alcoholic hit and a typically French menu of sirloin steak with shallots or scallops fried with sweet potatoes is bound to please all. 
Armani Cafe
When in Cannes, the Armani Cafe is a must. Stop here for a surprisingly reasonably priced cup of coffee in the morning or an afternoon cocktail in an elegant palm tree-lined setting. Choose from a fiery yet refreshing "green punch" or their classic peach bellinis as you watch the world go by along this chic stretch along the Riviera.
Top 10 Restaurants on the French Riviera French Riviera Yacht Charter Guide
Key South of France Yacht Charter Destinations: St. Tropez | Antibes | Nice | Cannes | Monaco | St Jean Cap Ferrat | Corsica
Other Articles of Interest
Charter destinations