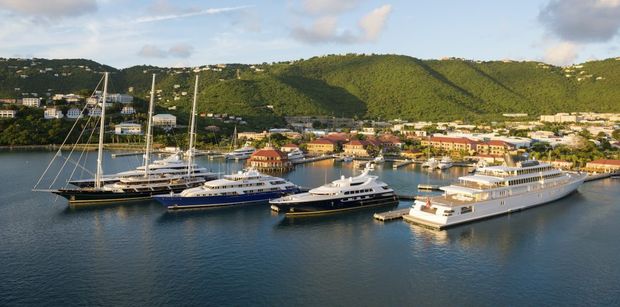 Close is comfortable and where better to hotfoot it to for a week of island bliss than the US Virgin Islands?
The USVI is a charter haven for both sailors of all stripes and guests looking to reside in utter luxury onboard a motor yacht. Below, we revel the hottest bars and restaurants to incorporate into either your luxury crewed catamaran charter or your motor yacht adventure in-between exploring hidden anchorages and some of the most highly sought after beaches in the world.
Welcome to the USVI
The US Virgin Islands – more commonly known as the USVI – is a collection of Caribbean islands snuggled between the vibrant island of Puerto Rico and the USVI's sister archipelago, the BVI's. Located in the Leeward Islands, the USVI is made up of 3 individual islands each with their own unique personality and colourful history; St Thomas, St John and St Croix.
The Must-Do's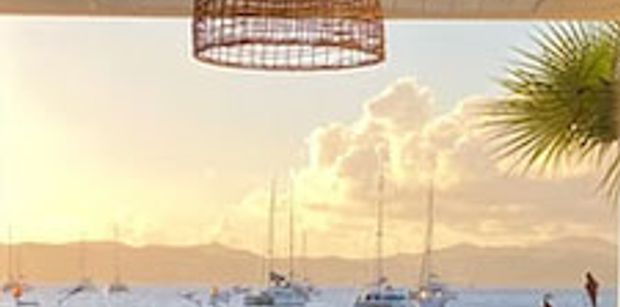 Lime Out, Coral Bay
Possibly one of the most adventurous foodie experiences in the Virgin Islands is Lime Out; a floating taco bar on the SouthEast side of St John. Simple food in a tropical setting – whilst sobbing about in the water – is the perfect recipe for a great lunch off the boat. We can guarantee you and your group to have a fun afternoon under the Caribbean sun at this swim up bar.
Zozo's, Caneel Bay
For the Ultimate sunset dining experience, ask your crew to make a reservation at Zozo's. For $130 per person you can enjoy a waterfront, gourmet 4-course meal in a relaxed setting on the terrace. This exclusive dining experience consists of antipasti followed by appetizer, entree and dessert.
Magen's Bay, St Thomas
Hailed as the most idyllic bay in the USVIs and a firm-favourite with charterers, drop the anchor only meters off Magen's Bay and enjoy lunch onboard whilst soaking up the serene surroundings. Swim ashore for a wander along the white sandy beach. For the more adventurous, tender ashore and hike into the lush green woodlands that fringe the bay. Or, simply relax on the yacht!
Top Charter Yachts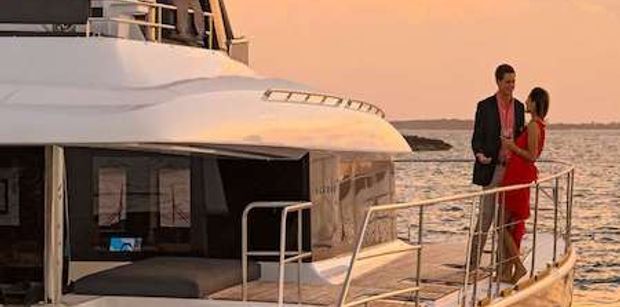 Having seen first hand and met Captains and crews, our Charter Experts only recommend the very best yachts to suit your groups needs and interest whilst planning a charter in the USVIs; be it onboard a luxury motor yacht, crewed catamaran or a bareboat. For a little inspiration, take a look at our weekly crewed catamaran itinerary from St Thomas.