We like the British Virgin Islands, it's true. But have you ever considered the US Virgin Islands instead? While BVI may be home to the bareboat, luxury yacht charters from St Thomas are perfect for those who are looking to indulge on their Caribbean vacation.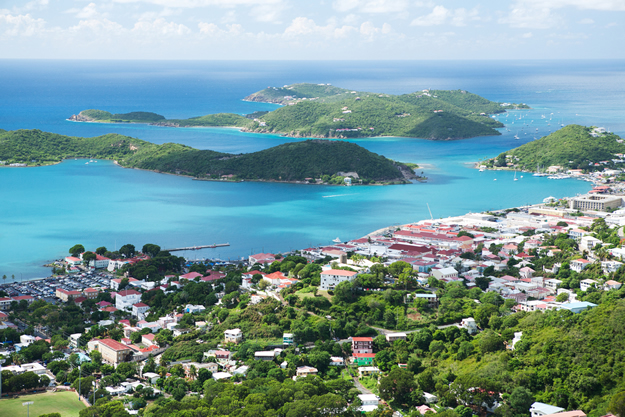 The island of St Thomas is part of the USA, and is therefore easy to reach by flights going in and out of the Cyril E King Airport, so you don't need to worry about the likes of ferry transfers to other islands; your charter starts where you land! From St Thomas you can set out to explore the other US Virgin Islands as well as the British Virgin Islands as it is only a short cruise between the two.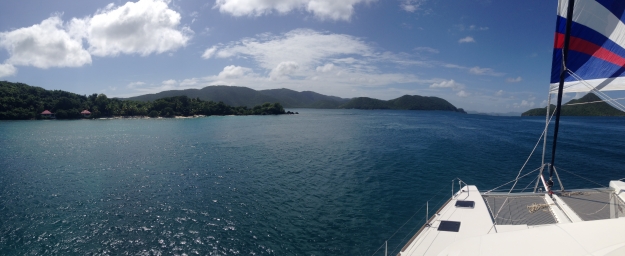 Take the tender in to the picturesque St John, known for its tranquility and beauty. Two thirds of the island are part of the Virgin Islands National Park, and with 5,650 acres of underwater coral reefs, it's no surprise! A spot of snorkelling in the turquoise waters around St John will find you surrounded by some stunning scenery.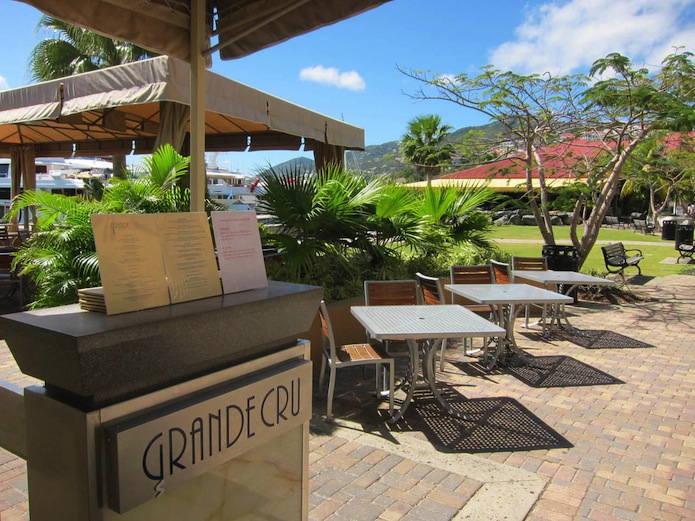 While you're in the area, you need to stop off at Grande Cru at Yacht Haven Grande. This waterfront dining experience serves up Mediterranean cuisine with Caribbean waterfront dining. The chef, Patricia LaCorte, is Cordon Bleu trained and strives to produce a cutting edge menu with exciting and award winning dishes.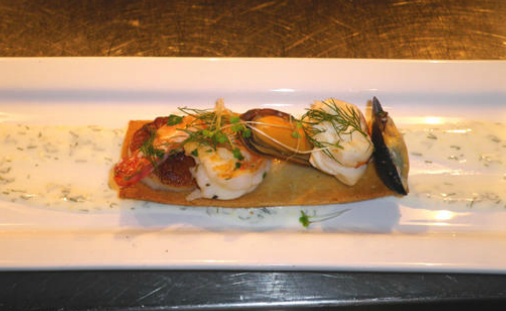 With a casual chic ambiance to this upscale dining experience, you can also enjoy a few drinks while waiting; Grande Cru serves 23 wines by the glass and also has an extensive list of house infused cocktails and martinis. We've selected a few items from their lunch and dinner menus, so you can see where Mediterranean meets Caribbean and be tempted to go and sample them yourself.
Crab, pecan & fresh herb crusted Mahi, served over charred cauliflower & fresh spinach, drizzled with a citrus beurre blanc
Spiced shrimp & watermelon salad, tossed with fresh spinach, tomato & pickled red onion with a honey-white balsamic vinaigrette
Fish tacos in a soft flour tortilla with pico de gallo, sour cream and fresh cilantro
Sandbar sampler with grilled calamari, pickled mussels, shrimp & papaya, jumbo lump crab cocktail & scallop ceviche
Organic poulet au porto – garlic & rosemary roasted chicken with roasted root vegetables in a port sauce
Grilled organic Scottish salmon served over pan fried ricotta pierogies, wilted spinach & caramelised onions topped with a lemon caper butter sauce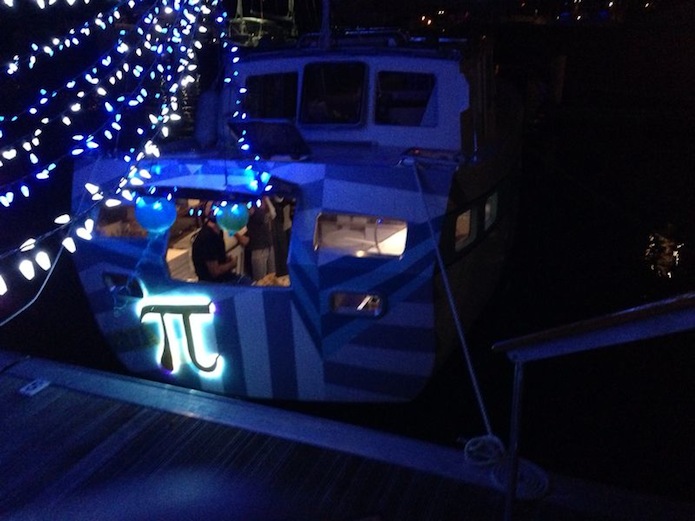 What if you want something slightly more relaxed? We got a taste of Pizza Pi at the BVI Charter Yacht Show; the floating food truck is based in Christmas Cove just off St Thomas, so make sure you pay them a visit to try out the best New York style pizza in the Caribbean!
Keep an eye on what Boatbookings have to say via Twitter, Google Plus and Facebook!