On Sunday, Tom from the Boatbookings Team was lucky enough to get out on the water for an afternoon of sailing on board THE BLUE PETER. Built in 1930, she has been under the ownership of owner/skipper Mat for 13 years. THE BLUE PETER and the ocean are evidently two of Mat's greatest passions in life! He has nurtured her and restored her into the beautiful condition that she is now in – a true labor of love! THE BLUE PETER is currently undergoing a comprehensive refit following the installation of a completely new mast. Her new mast is 2.5m taller than her previous one and, with a larger mainsail, this makes her even faster and more spectacular than she was before!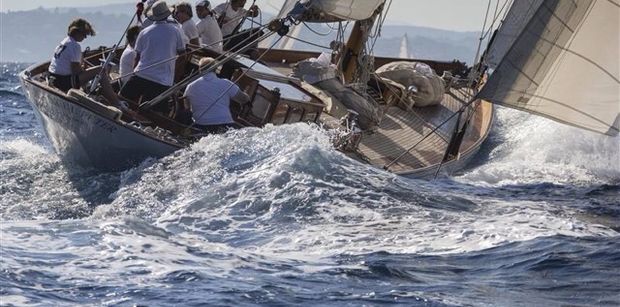 She has had many successful regatta outings over the years, this year being no different. She has consistently been one of the top competitors with strong performances in the Monaco Classics Week, Regatta Royales in Cannes and Les Voiles de St Tropez. Mat and First Mate Gary welcome guests on board to join them for exciting Regatta Charters, their comprehensive packages ensuring that you will truly experience classic regatta racing on one of the most successful and prestigious boats in her class.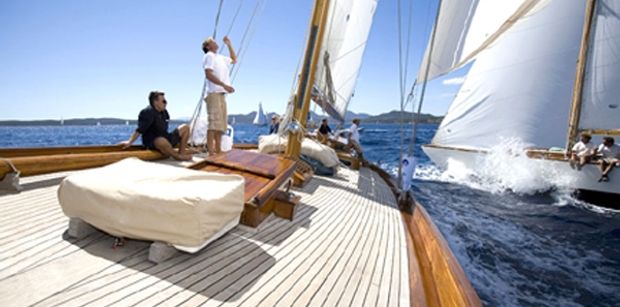 Mat, Gary and their crew are about to embark on a transatlantic crossing via Barcelona and the Seychelles before crossing the Atlantic to Antigua where she will be based over Christmas. In the New Year, THE BLUE PETER will sail to Barbados, Grenada, St Maarten, St Barths and the BVIs, entering regattas along the way, before returning to the Mediterranean in May for another exciting summer of racing on the Riviera!
Inquire today with one of our Charter Experts at Boatbookings who will be delighted to organize a regatta charter and this experience of a lifetime for you!