Bali cats, how what where and when?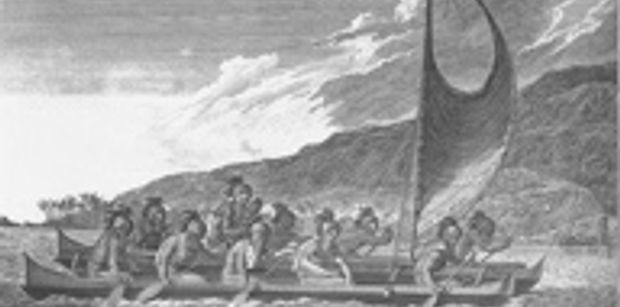 (Artist: John Webber, artist aboard Cook's ship. Source: Scanned from page 20 of the following book. Grant, Glenn (2004) Hawai`i Looking Back: An illustrated History of the Islands, Mutual Publishing, pp. 454pp)
The 1600s marks the birth of the new multihull ideology which would later become one of the most recognized yacht models across the sailing community. It was first believed to have been two logs bound together and later developed into two cannons being held together to give that famous multi-style. Catamarans have moved on from this once prehistoric engineering into some of the most celebrated yachts in the world. This was not without skepticism, the first recorded Catamaran designed by William Petty was not a commercial success. The multihull design was virtually unused for around 160 years following its initial introduction.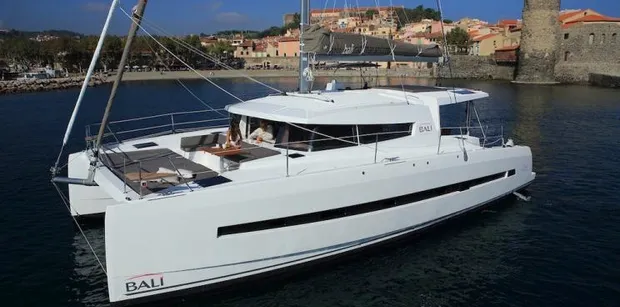 Come the mid-1900's century catamarans started to come into a league of their own. The cat designs traveled worldwide, with England and the Americas jumping on the bandwagon to start producing the multihull sailing yachts. Famed for stability, these yachts started to beat Monohulls in regattas all over the world. Nowadays catamarans exude luxury and racing excellence.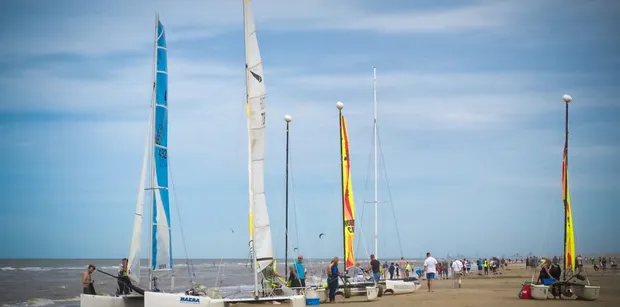 They've become so popular in the sailing-holiday-cruising-style due to their space, catamarans are not only novice sailors favorites but are fast becoming the Luxury crewed alternatives to monohulls. This versatile yacht can be utilized in many different ways, not only been built for cruising but have also developed into hydrofoiling racing cats and power cats .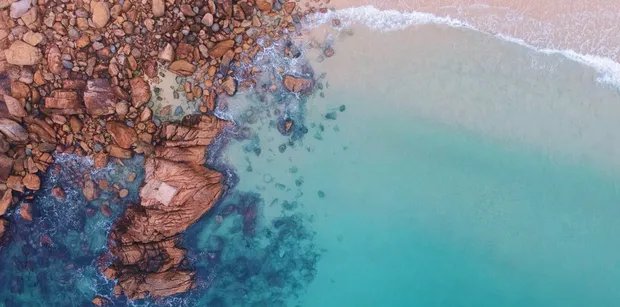 We have Bali catamarans based in some of the most elite sailing destinations in the world. If you are after luxury, space, and easy sailing then this yacht is for you! Space is hard to find on monohull yachts that are under 40ft, but even with 32 ft cat space will never become an issue. Built for speed and cruising, these yachts are perfect for exploring shallow waters around the Caribbean, or island hopping in the Greek or Croatian islands.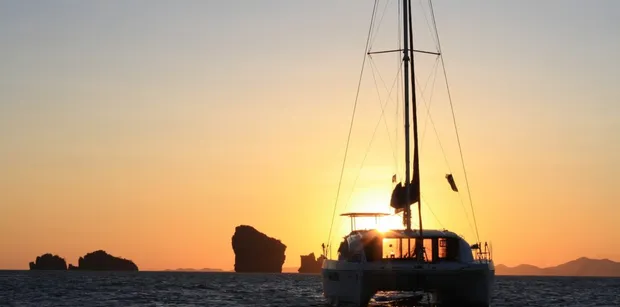 With large Balis accommodating up to 12 guests, these yachts provide ample space for a stunning charter with family and friends. Bali has furnished their yachts to a high specification creating a dynamic, comfortable sail. Bali catamarans are pioneers in the way that they develop their yachts. They are always searching for rules to break, and putting sailors comfort and ease of sailing at the forefront of everything they create. Check out our catamaran yacht charter guide for more information on chartering a catamaran.