There cannot be many better ways to explore and admire the stunning scenery around Phuket than on your own private charter catamaran. Lots of space, with or without crew, a catamaran hire Phuket is definitely the way to cruise these beautiful sailing grounds. Try something new this year and venture out of your comfort zone, into a tropical paradise brimming with culture and excitement! Float past the Thai islands with the limestone cliffs looming over, whilst you sip coconut water and lounge on the trampoline of your catamaran…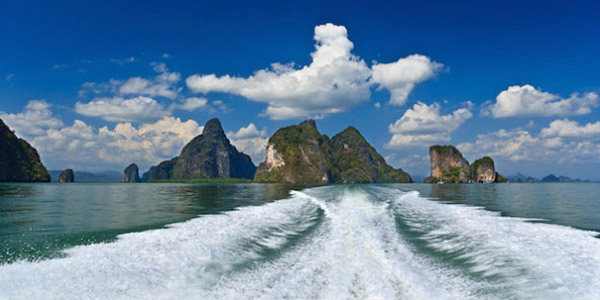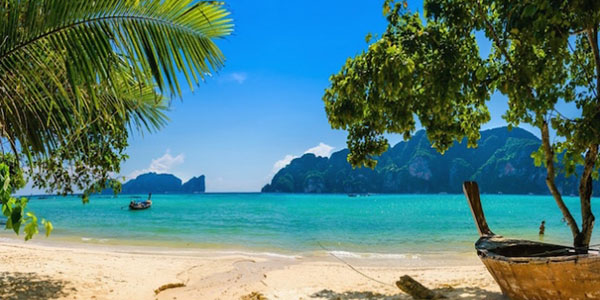 Catamarans are generally more stable and have more sunbathing and dining space than an equivalent length monohull, and the trampoline netting up front is perfect for sleeping under the stars!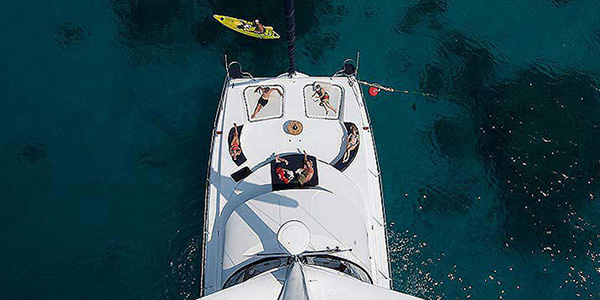 Boatbookings works with a wide range of Phuket bareboat cats and Phuket crewed cats, offering something for every budget for a sailing cruise in the Andaman Sea.
Bareboat cats include this popular 2014 build 48ft cat, the Faraway 48. The owner is a chef by trade, so the cooks he has on board are always first class.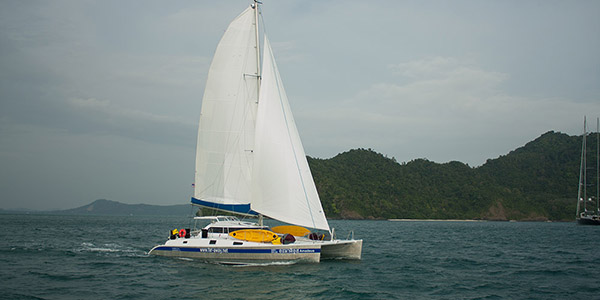 And there are several of the ever popular Lagoon 450 cats based in Phuket: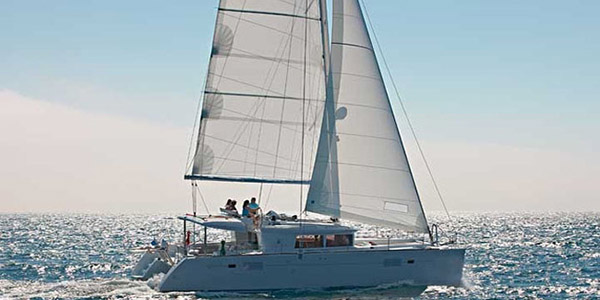 For Phuket crewed cats, this Sunreef 62 is immaculately maintained by its owner, who uses it a few weeks a year for his own family holidays, This luxury catamaran sleeps up to 8 guests for charters between Langkawi, Phuket and Myanmar, and has its own dive compressor, and one of the most experienced skippers around if you are looking for a Phuket-Myanmar cruise.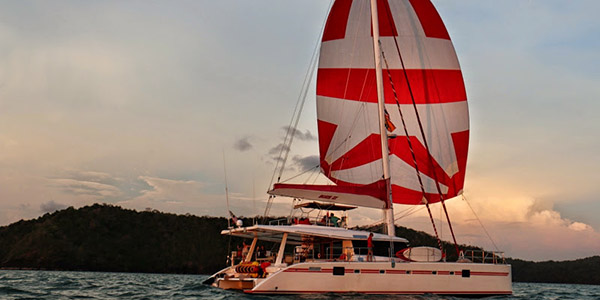 The newest Phuket catamaran is this Oceanic 55 crewed cat, recently launched into the beautiful blue waters of the Andaman Sea, with expertly equipped galley, and a huge rear dining area for up to 12 guests on board, Again, the full time crew have long experience running charters around Langkawi, Phuket and Myanmar.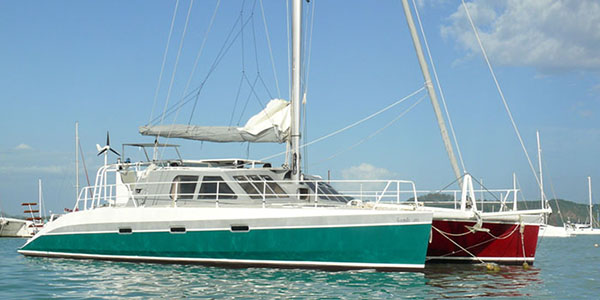 Contact Boatbookings today to discuss the wide variety of bareboat and crewed catamarans available for charter in Phuket. See our Linkedin for a variety of destination and yacht information!