Martinique Bareboat Yacht Charters | Windward Islands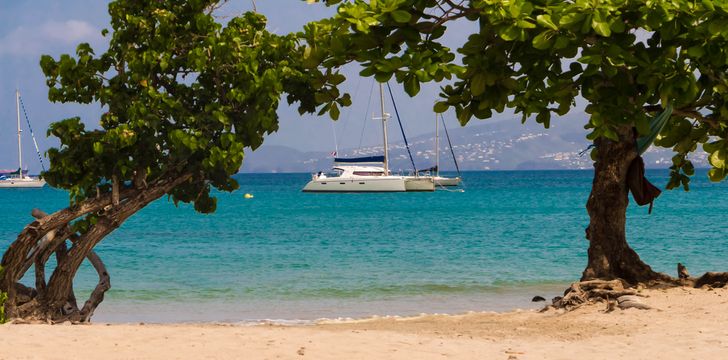 With quaint and colourful towns lining the coastline of Martinique, take your time to explore each harbour and bay by chartering a bareboat for Martinique. As a French Territory, Martinique not only offers the standard Caribbean island attractions, it mixes them with a dash of French culture. The island welcomes you with rugged mountains and rolling hills, thick forests, rivers and waterfalls as well as the important coves and bays for your charter. The tropical conditions ensure lush vegetation with numerous species of plant and animal life.
Be sure to visit Pointe de Bout harbour for beautiful beaches perfect for soaking up the Caribbean sun or try some of the local cuisine in the popular surrounding restaurants. If you prefer exploring below the waves, then you may want to organise a dive around the wrecks of the 1902 volcano disaster; this is the beauty of a bareboat charter, we can help you design your holiday itinerary purely around you!
Sort through the charter yachts below or use these handy links to quickly find the yachts that best fit your needs:
Motor Yachts: Crewed
Monohull Sailing Yachts: Bareboat (inc. Bareboat with Skipper) | Crewed
Catamarans: Bareboat (inc. Bareboat with Skipper) | Crewed
Yachts for Special Events: Motor Yachts | Sailing Yachts