Sicily Crewed Catamarans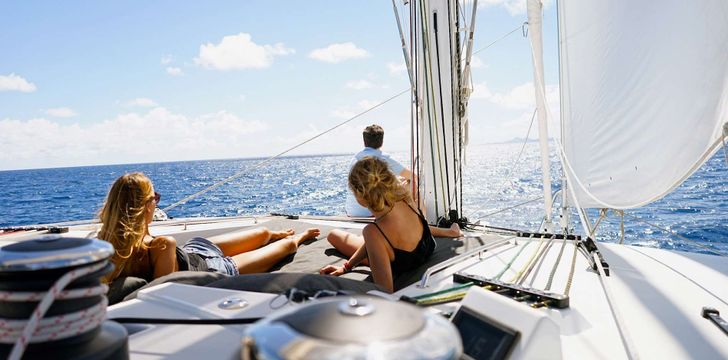 Chartering a crewed catamaran is a fantastic way to set sail around Sicily and the Aeolian Islands this summer. Providing luxury comforts, stability and space, as well as increased flexibility to set up anchor closer to shore, crewed catamarans give you the best of both worlds! Your knowledgeable crew will be sure to show you the best sights around the islands and find the perfect anchorages to watch the fiery Mediterranean sunsets.
Sicily is a wonderfully diverse island that is full of cultural treasures and breathtaking natural wonders, an ideal destination for a yacht charter vacation. Make sure to visit the capital, Palermo, which is brimming with bustling markets and ancient architecture – a truly awe-inspiring city. The Aeolian Islands are also a fantastic destination for you and your charter group to explore, with the contrast of vast rock formations and volcanoes and delicate natural wildflowers, it is most definitely a unique place to visit! Our Boatbookings team have a wealth of knowledge of the area and will be happy to help you find the ideal crewed catamaran for you, your family and friends.
Other Articles of Interest
Charter destinations