Sicily Crewed Sailing Yachts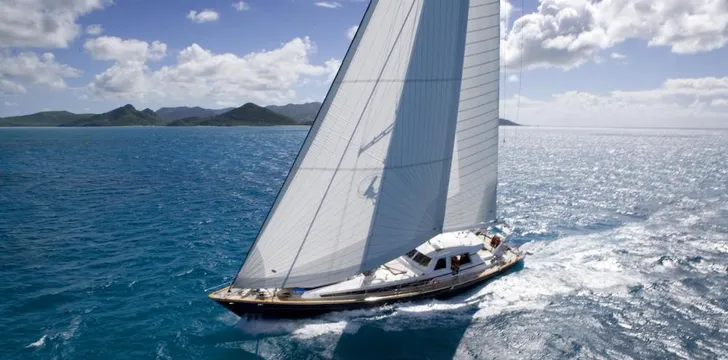 Chartering a crewed sailing yacht around Sicily and the Aeolian Islands is the ideal way to spend your summer holidays. A crewed sailing yacht will provide you with the true feeling of sailing with the wind in your hair, as well as the convenience of a crew to guide and advise you every step of the way! You can set up anchor anywhere you please and enjoy soaking up the Mediterranean sunshine on the deck and relax for the evening under the stars.
Sicily is a wonderfully diverse island that is full of vibrant culture, ancient architecture, fragrant flora and delicious local delicacies. Mount Etna, one of the world's most active volcanoes, towers majestically over the island and enhances the almost supernatural setting. Combined with the dynamic capital city, Palermo, that boasts lively restaurants, bars and cafés, you will be sure to find something for everyone at this spectacular destination.
The Aeolian Islands are also great for you and your charter group to explore. You can cruise around the unusual rock formations to find the natural wonders of Stromboli and Vulcano, as well as the beautiful islands of Lipari, Filicudi and Alicudi. Our brokers are very knowledgeable about the area and can provide you with individual service to find you and your guests the best crewed sailing yacht available.
Other Articles of Interest
Charter destinations