The mid-summer parties in Ibiza are in full swing and it would seem that anyone who is anyone has upped sticks and set up camp in the Balearic Islands. Word has clearly got out that the best way to enjoy this slice of heaven off the coast of Spain is on a yacht. Made in Chelsea's Millie Mackintosh has been spotted on the aft deck sunbathing topless and Neymar has decided that the best way to recover from a broken back is to kick back on the stunning PETARDO C.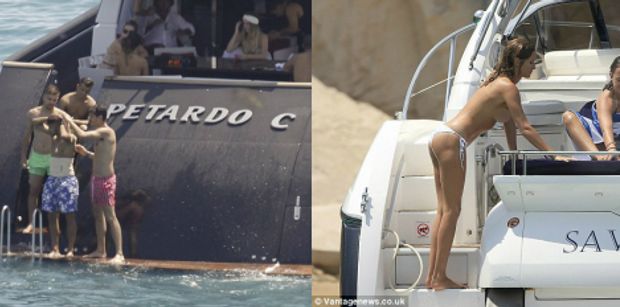 There's something for all you Justin Bieber fans as well. Considering Orlando Bloom's popularity rating's are now sky high having punched the Canadian singer, it would appear there aren't many of you, but alas, it seems like there are still a couple of people willing to put up with him. He's been seen off the coast of Formentera, trying out the latest and most exciting water toy, the flyboard while aboard ECSTASEA, the 86m feadship, designed and formerly owned by Russian oligarch, Roman Abramovich.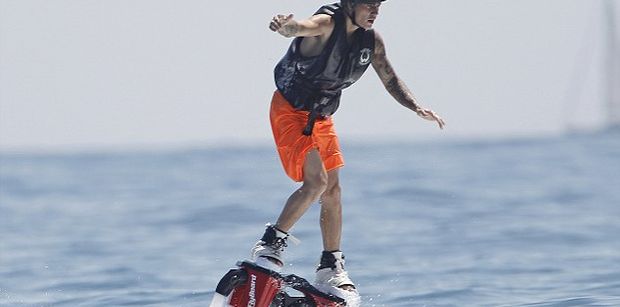 Bieber is about as good on the flyboard as he is in a boxing match, however the same cannot be said of his guest, Fast and Furious star Michelle Rodriguez who, when not cosied up next to her latest fling, Zac Efron, proves to be a comparative pro on the jet powered water toy.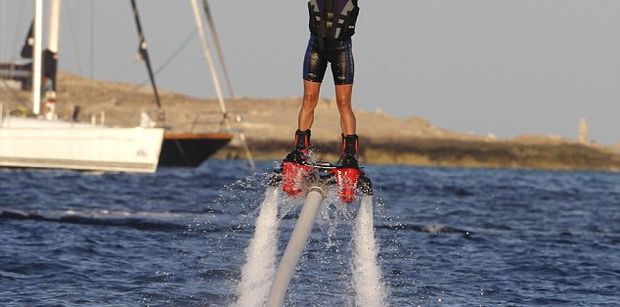 Rather than sitting at home and seething with jealousy, why not get out there and join them? JAZZ OF MONACO is a fantastic yacht for treating your friends and family. The 30m Benetti has an astonishing amount of outside space across 3 decks.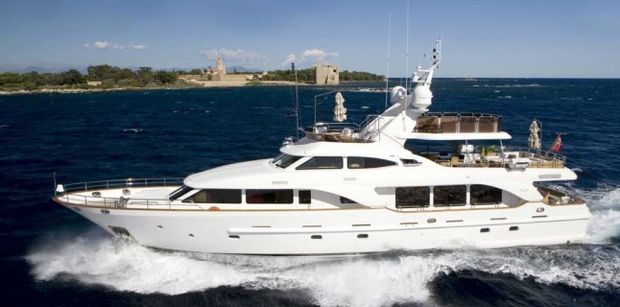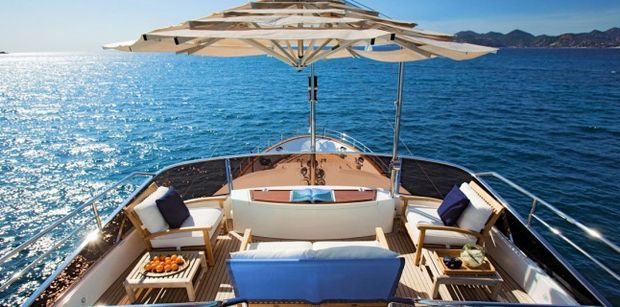 Dine al fresco on the bridge deck before moving up to the fly deck to soak up some sun and then relax with a cocktail on the aft deck as the sun goes down. A week spent enjoying perfect days like this can be your's for the excellent price of 53,000€!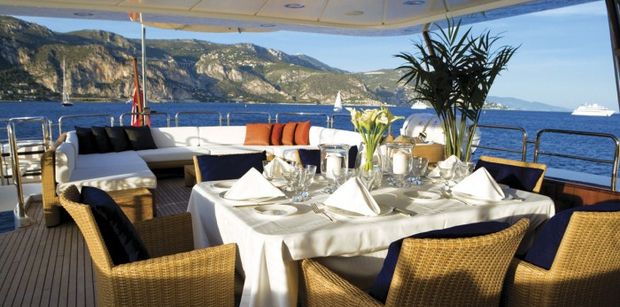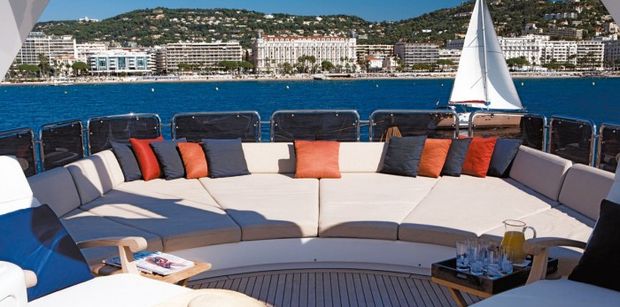 For a truly unforgettable week in the sun, charter Eddie Jordan's pride and joy, the brand new, 2014 Sunseeker, BLUSH. Sunseeker's 155′ flagship is exquisite from every angle.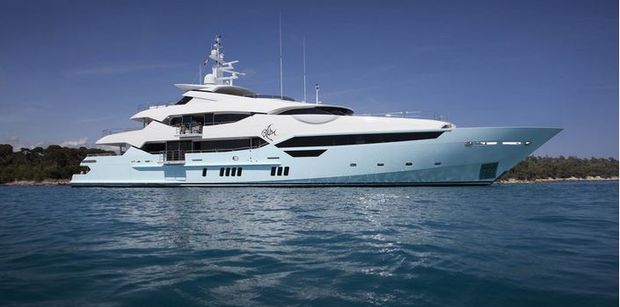 Above deck you are spoilt for choice. Each deck, forward and aft, is achingly cool, spacious and comfortable and there are few better ways to spend an afternoon that soaking in a jacuzzi, watching the world go by.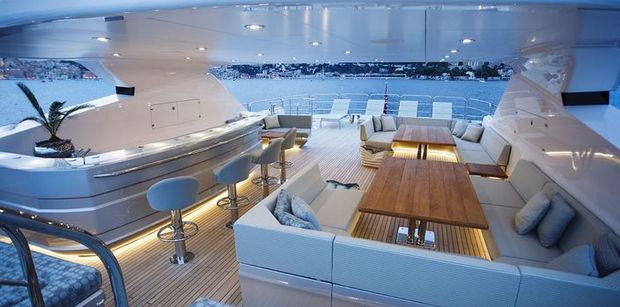 The interior has been styled meticulously, furnished beautifully and finished with no expense spared. In all, BLUSH is amongst the most desirable yachts on the charter market.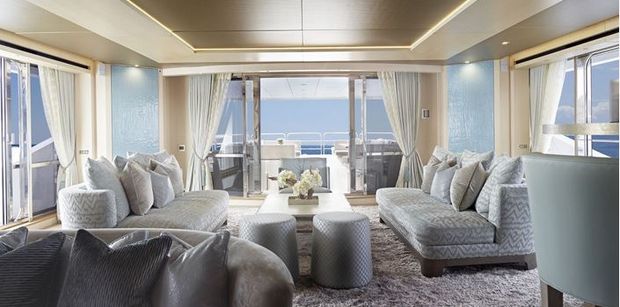 For a week that you will never forget aboard JAZZ OF MONACO or BLUSH, contact the Boatbookings team today.