After a successful summer in the Mediterranean, we are approaching the anticipated yacht show season. Yacht shows are the highlight of our boating calendars and are not to be missed.
In recent years, more efforts have been made to host greener shows with more exhibitors with sustainable solutions and better initiatives for running a more sustainable event. 
At Boatbookings, sustainability is high on our agenda, particularly with our offerings and our greener crewed charter catamarans. With the Cannes Yacht Show (12-17 September) and the Monaco Yacht Show (27-30 September) on the horizon, we reflect on some of the initiatives yacht show organizers and attendees are doing to help step up sustainability.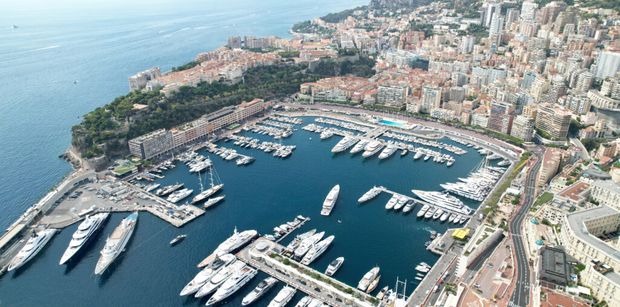 Waste less
Yacht shows have long been tarnished with excessive waste. From setting up temporary infrastructure to a lot of single-use plastic, we are seeing a shift in recent years. There are numerous small changes that are helping reduce waste, such as lanyards being either made from recyclable materials or being returned to be reused. Other marketing materials such as business cards, brochures, and flags have also started to pop up in reusable and recyclable materials – we most recently came across business cards you could plant and grow into a flower! There have also been moves for event organizers to be more mindful of infrastructure. For example, after last year's Fort Lauderdale show, the marquees were donated to a sea turtle conservation organization. 
Offsetting travel
It isn't a surprise that people come far and wide to yacht shows. The boating community is global, and this additional travel adds to the carbon footprint. However, more organizations and attendees recognize this and have begun to offset their carbon responsibility, contributing to environmental projects. We already have our carbon emissions calculator to calculate emissions for each boat, allowing you to offset when you charter. Perhaps more shows could also have this in place. Last year Palm Beach Show teamed up with Yacht Carbon Offset to facilitate this.
Catering to sustainability
Yacht shows usually have many opportunities to network over meals and drinks. More shows have implemented sustainability initiatives regarding their catering suppliers, for example, using local and seasonal produce and composting any waste. As well as these choices, many of them also aim to use better packaging and minimize single-use plastic.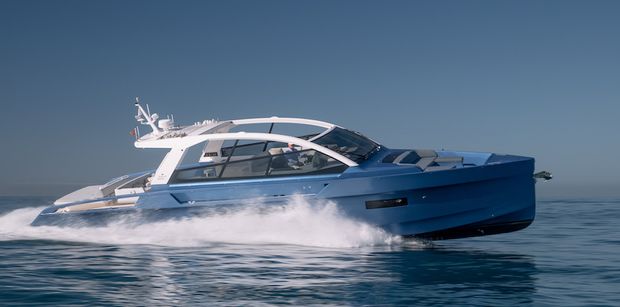 Platform for change – Electric featured yachts and sustainability hubs
The yacht shows are the perfect opportunity to showcase innovative technology in the realm of sustainability, such as advanced propulsion or products made from eco-friendly materials. They also set the stage for effective discussions around sustainability. Many of them hold specific seminars, presentations, and workshops on the future of the industry. Some also have dedicated areas to showcase sustainability, such as the 'Green Route' at the Cannes Yacht Show, highlighting exhibitors' sustainable solutions, and the Sustainability hub at the Monaco Yacht Show. For instance, Sailia Yachts will be in the Hub with their line of fully electric motor yachts that can accelerate to 32 knots in 7 seconds!
---
Contact us to meet one of our Boatbookings brokers at any of the upcoming shows, to chat all things sustainability, and to find out about our greener crewed charter catamarans.