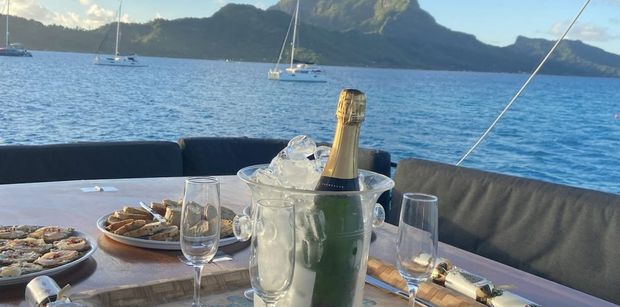 Our last full day was going to be special, it was Christmas on Bora Bora!
After breakfast, we headed clockwise around the island to the south side, past the beautiful hotels with hundreds of bungalows over the water. On the way we passed Santa, on his outrigger, relaxing after his long night.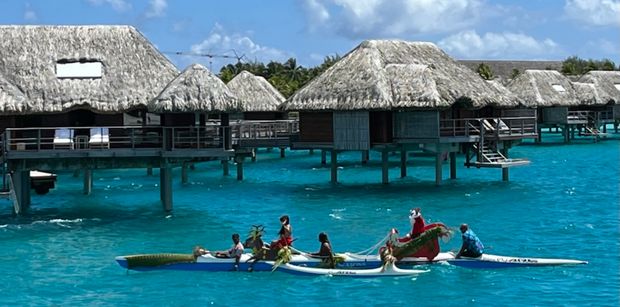 Our anchorage was a huge shallow lagoon shared with about 10 other catamarans that offered a constant view of the Bora Bora peaks and waves crashing on the reefs. This area is famous for the color of the water, and didn't disappoint! Most of the day was quiet – snorkeling, kayaking and swimming. As it was our last full day on the boat, we wanted to enjoy every moment, and also celebrate Christmas as a family.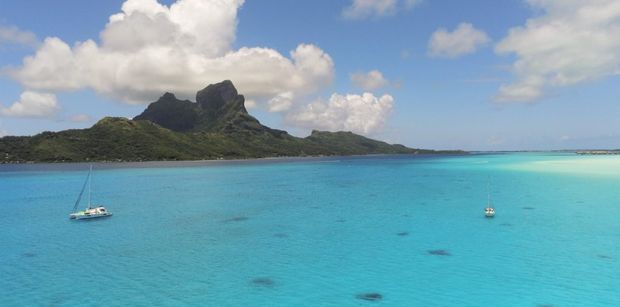 Nature blessed us with another gorgeous sunset, this time with the Bora Bora peaks in the foreground.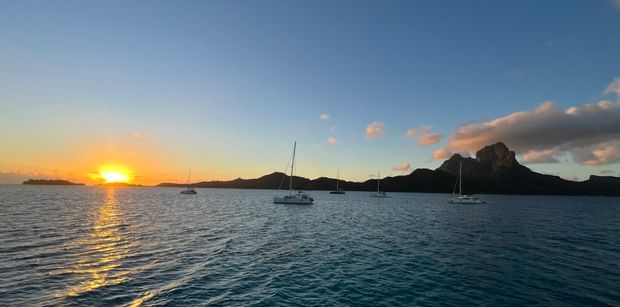 And of course, we celebrated Christmas Happy Hour with a bottle of Bubbly on the fly deck.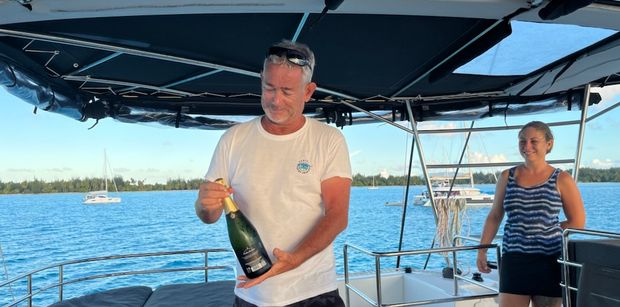 For Christmas dinner, Clara prepared a Capon, as there was no turkey available, which was beautifully cooked with all the trimmings! A very merry, Tahitian Christmas!
Read more in our Tahiti Yacht Charter Guide.
Tomorrow – disembarking and final thoughts on Tahiti!