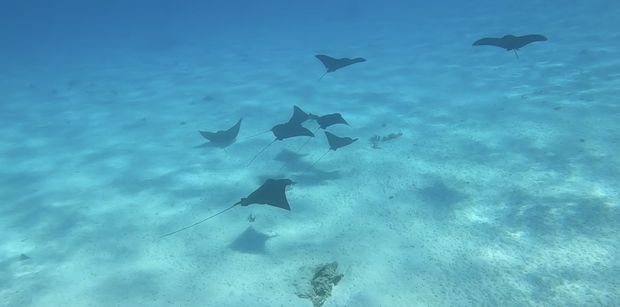 The final day of a charter is always bittersweet, so we tried to make the best of it by getting up for the sunrise and savoring every moment.
Jerome took us by tender to a place in a remote reef where he knew we would see Eagle Rays. They truly look like birds as they slowly swim together in synch. A breathtaking sight.
We then did our obligatory family jump off of the back of the boat, dutifully filmed by Captain Jerome.
Jerome then headed back around Bora Bora, past the WWII gun emplacements, and to our disembarkation point – the Pearl Bora Bora, where we spent three wonderful nights before heading back home.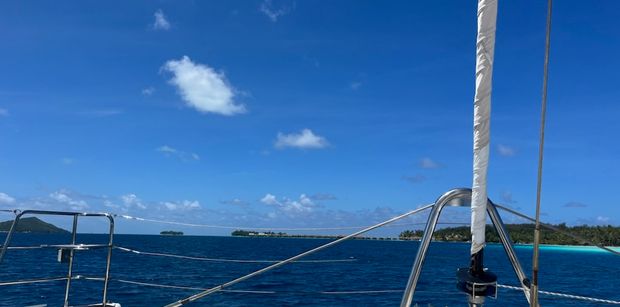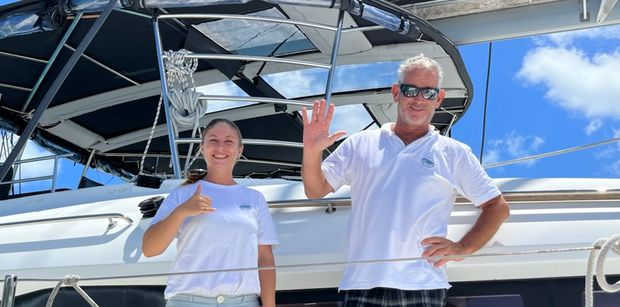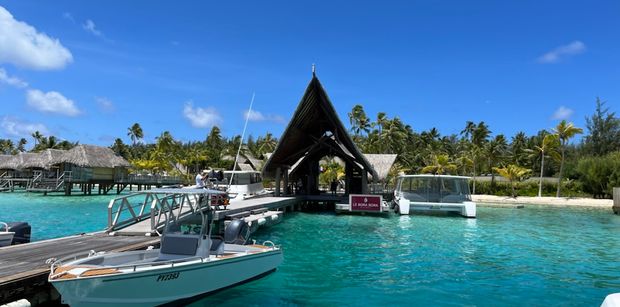 Disembarking at the Pearl Le Bora Bora. From one great adventure to another, without ever getting into a car!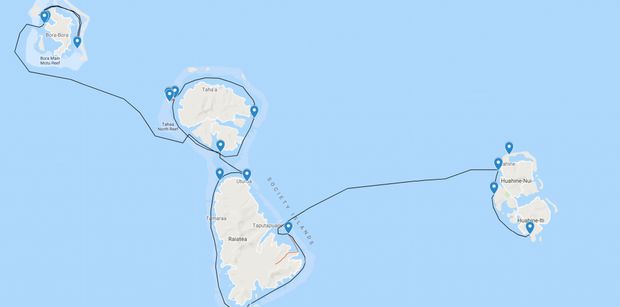 Here's a map of the entire itinerary, in case you would like to mirror any part of it!
Final Thoughts
As you can tell by the blog posts, this was a fabulous charter for everyone in the family. The beauty and unspoiled nature of the islands, the food, the amazing water and snorkeling, the relaxed pace and friendly Polynesians. We were at a loss as to how it could have been any better.
If you love being on the water as we do, we highly recommend considering Tahiti for your next charter. Here's more information in our Tahiti Yacht Charter Guide. Or contact us directly at [email protected]! Mauruuru!