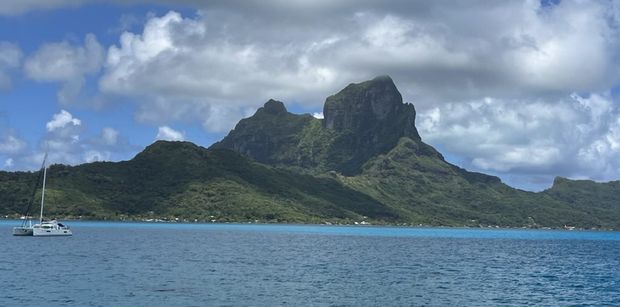 We woke up with the excitement that we were headed to Bora Bora today, an island with an almost mythical appeal. We had seen glimpses of the famous volcanic mountains for a couple of days now but were excited to finally head over to it. And to top that off, it was Christmas Eve!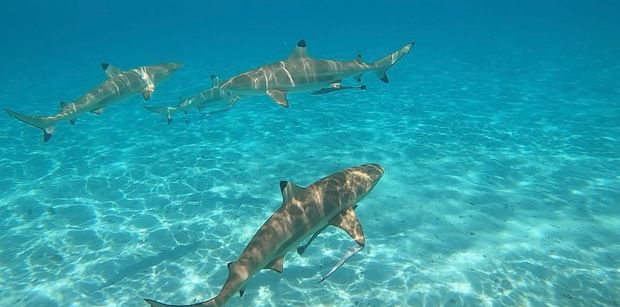 But first, we had an opportunity to swim from our boat with some of the local Black Tip Sharks – they are not dangerous but are every bit sharks! Putting on masks, we were lowered into the water on the dingy lift and had a treat looking directly at these sharks (which look larger in the water) as they slowly swam past.
We then set off by tender for a local Vanilla Farm. We enjoyed a 30-minute talk about the Vanilla industry and practices in Tahiti, and of course, had a chance to buy various products.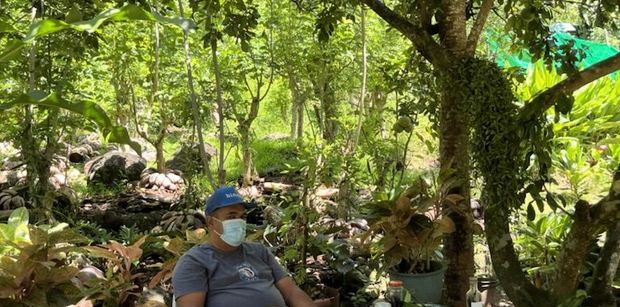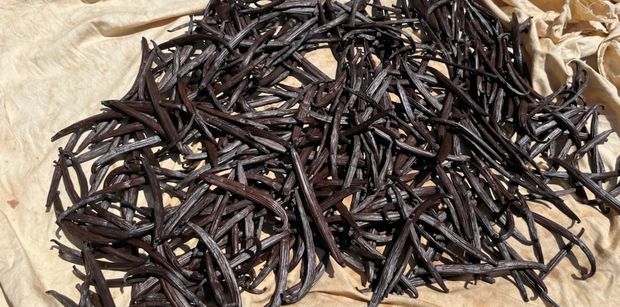 We then sailed around the island and headed to Bora Bora – a 3 1/2 hour sail from Taha'a. Everyone had a chance to read and relax as the island grew larger in front of us.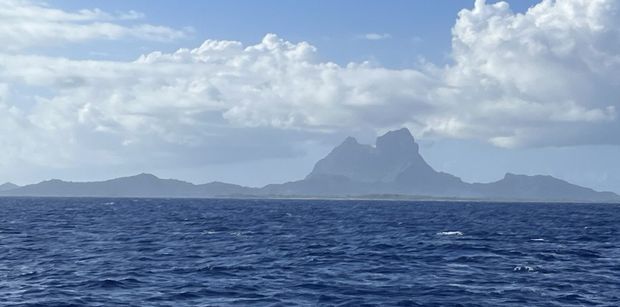 We arrived just before sunset and moored in the main harbor with lots of other catamarans decorated with Christmas lights. Everyone in the harbor seemed to be headed to the Bora Bora Yacht Club for dinner.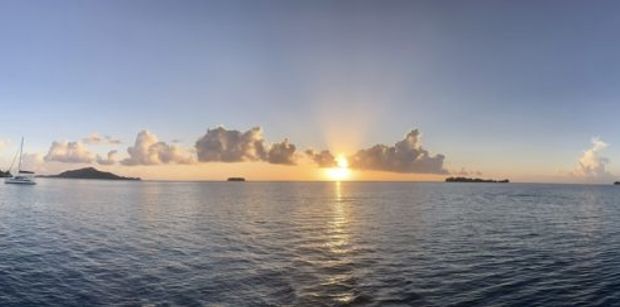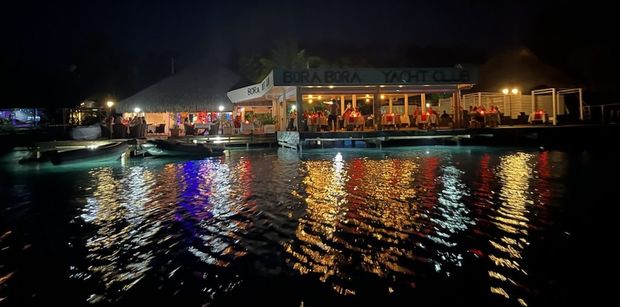 We dined ashore at the Bora Bora Yacht club, which featured a typically French Christmas dinner: A glass of Champagne, Foie Gras, Prawns and Filet Mignon, and Buche de Noel for dessert. We could have been in France, except for the constant calls of "Ia Orana" (hello) and "Maururu" (thank you), and the warm breeze blowing in off the bay. While not a typical posh yacht club you would expect in the US or Europe, it was very festive and beautiful to dine right on the water.
Another special day.
Read more in our Tahiti Yacht Charter Guide.
Tomorrow – gorgeous Bora Bora.