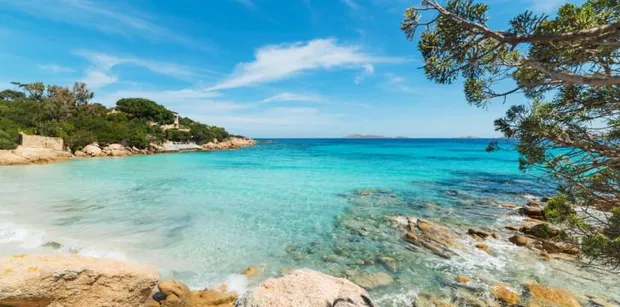 Northern Sardinia is well-known as a sailor's paradise, where you will find some of the dreamiest beaches and anchorages that remind you of an exotic Caribbean island! Sailing from Corsica, you can make your way through the idyllic Maddalena Archipelago and then down to the remarkable Costa Smerelda to see some of the world's most beautiful natural coves and beaches.
The Maddalena islands, Razzoli, Santa Maria, Budelli, Spargi, La Maddalena, San Stefano, and Caprera, were made to be a National Park in 1994, and have been preserved ever since with pristine beaches, rocky bays, and crystalline blue waters – you will not be disappointed when jumping off your luxury crewed motor yacht! We wanted to share with you some of our favorite anchorages in the area, so you can make the most of your time during your trip.
La Maddalena Archipelago
The first spot we would recommend is the Passo Secca di Morto, which is very close to the famous pink beach of Budelli Island. Here you can take in the maquis-scented air and admire the pink-granite boulders and inviting blue lagoon. This is a great place to swim, snorkel and practice your water sports, with clear and warm turquoise waters that sparkle in the sunlight!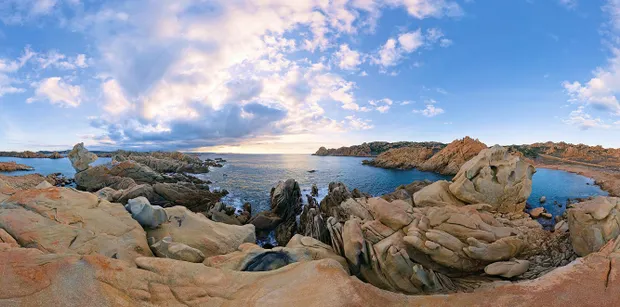 Then head to the islands of Razzoli and Santa Maria. At Razzoli you can visit Cala Lunga, which is a stunning protected bay on the west coast of the island. It is characterized by its bright white sand and crystal clear water, as well as the orange-colored granite that contrasts perfectly with the cerulean blue of the sea. This bay is ideal to set up anchor and watch the sun go down with a glass of champagne on board one of our luxury yachts.
Another one of our treasured spots in La Maddalena is Cala Granara, which is located on the southeast side of the island of Spargi. Here there is a glorious beach, boasting ivory sand that is lined with Caribbean blue waters. You will find ultimate bliss at this secluded location that is only accessible by boat!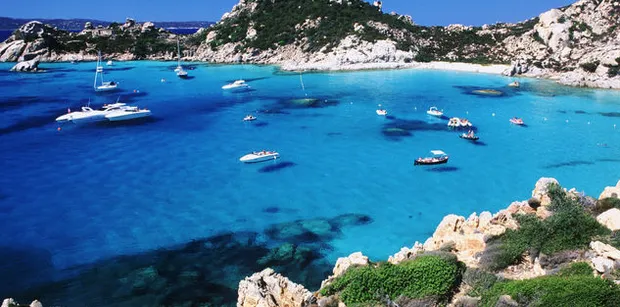 Costa Smerelda
From La Maddalena Archipelago you can sail down to the Costa Smerelda (translated as the "Emerald Coast"), and discover the famous towns of Porto Cervo and Cala di Volpe, but one of our preferred areas is the cove of Pevero and Piccolo Pevero beach. It is much quieter and calmer here, making it a great place to set up anchor. You can also moor in some of the most beautiful bays around the islands of Soffi and Mortorio, which are just a short cruise across from Pevero, and discover the fantastic wildlife and walking trails.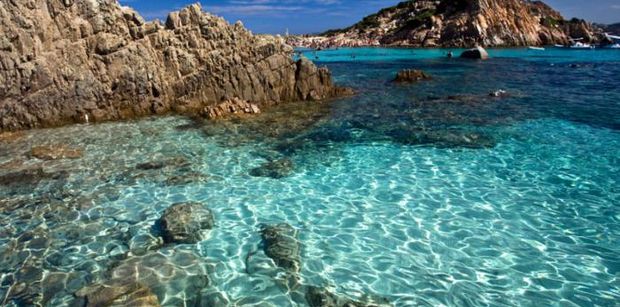 You cannot visit Northern Sardinia without at least catching a glimpse of the magnificent island of Tavolara, which rises widely out of the Azur waters like a jagged mountain. The island has no roads or cars, and the only inhabitable area is the white sandy tongue that stretches out into the sea. This is a wonderful setting to set up an anchor with a light picnic lunch and a chilled bottle of vino!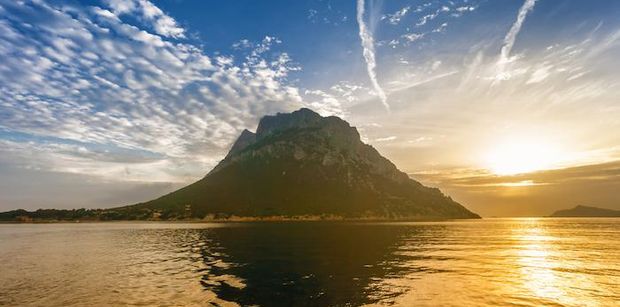 Our broker Ben has just returned from an exciting trip to Northern Sardinia, where he spent time reviewing first hand some of our most recommended charter yachts, discovering the best anchorages and tasting the finest wines! One of his favorite places was Porto Pollo, which is the perfect place for keen windsurfers or kite surfers.
Contact us today if you are interested in chartering a yacht with us in Northern Sardinia this summer, and we will be happy to organize your perfect holiday visiting all of the best anchorages and hotspots in the region.