When someone says "tropical island paradise" what's the first thing that comes to mind? Sandy beaches as far as the eye can see stretching mystically beneath the satisfyingly sapphire water?
Perhaps the beach in mind is paired with a nestling of sun-strengthened palms; a melange of white gold complemented beautifully by the emerald, carelessly natural presence of the proud standing palm trees; such a scene, glistening with subtle pride, reminiscent of a piece of royal jewelry boasting a plethora of colorful stones… We can all picture our ideal Island Haven, but you may not know that you can find such timeless scenes just around the ocean's corner.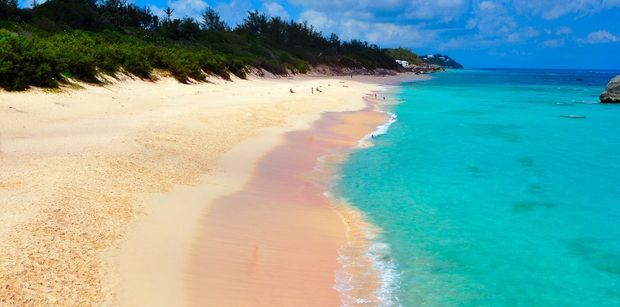 The British Virgin Islands are, it could be agreed, the epitome of such Hollywood-esque island luxury; that little slice of seemingly imaginary tropical bliss set ever so intricately against the electric turquoise of the Caribbean Ocean, as if placed there an eternity ago by an expert jeweller; a glistening gem amongst a scattering of other such paradises.
It is here you may find such a perfect symbiosis between man and nature: a mutual respect built on an understanding of the intrinsically delicate quality of nature which has resulted in many areas of the BVI to be labeled as National Trust protected areas; such a respect for the land preserves the islands' natural charm, both above and below the water. And below the water is where the true colors start to shine.
The BVI are very well known for their SCUBA diving opportunities; from beginner to advanced, there is a unique experience here for everyone. The islands boast a range of diving schools, each one as accommodating as the last, with many schools allowing equipment rental at no extra cost, which is generally unheard of within the universal circle of dive schools! Furthermore, the majority of dive operators can arrange "Rendez-Vous" diving, which, for those of you who are looking to charter a yacht, means you won't have to touch land, as the team will pick you up from your vessel, take you diving and drop you back!
This archipelago is formed out of numerous volcanic islands. This means that over the millennia of evolution, subjected to intense, spontaneous bursts of heat and pressure unbeknownst to mankind, the British Virgin Islands crafted a sanctuary; rich in nutrition and even richer in sea life.
The diving sites in the BVI are mainly focused on coral reefs or wrecks; be it shipwreck or, in the case of Coral Gardens, an old plane wreck. Preservation is the key to maintaining the reefs, and as long as they are looked after we will be able to explore the wonders that lie beneath the shimmering ocean. That is why there are floating platforms on which boats can moor, as dropping anchor is prohibited in the interest of preventing damage to the environment.
None of the sites in the BVI really go beyond 100ft (30m) in depth, but that doesn't mean you won't see anything exciting, as the reefs are teaming with nurse sharks and moray eels lurking in the shadows, casting a watchful eye over the colorful flashes and splashes of rainbow fish, angelfish and little, tiny seahorses. Turtles are also an incredibly common sighting amongst the interwoven plethora of color that constitutes the coral reef.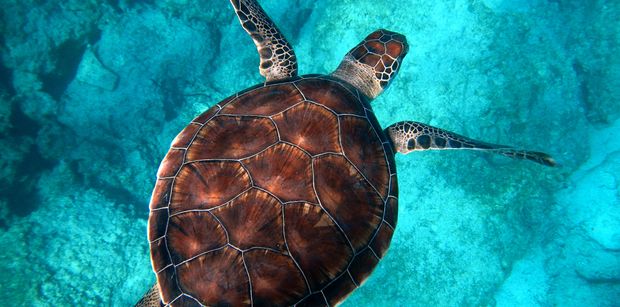 With such names as Alice in Wonderland, The Aquarium, and Rainbow Canyon, these dive sites already relay such promise of hidden beauty. Whether you've been diving for years or just trying it out for the first time, each site is both beautiful and simple to navigate, ensuring accessibility for beginners whilst providing an enjoyable experience for the veterans.
If you've ever been tempted to give SCUBA a go, I really would recommend it. There is no feeling, in my opinion, quite like jumping off of a boat and being completely submerged into a world of tranquillity, naïve to the world up above. With nothing but the occasional sound of bubbles and your own breathing; diving is the time to relax, take
in the sights and give yourself over to the feeling of weightlessness.
The British Virgin Islands have so much to offer, both on land and beneath the sea, and by chartering a yacht with Boatbookings we will be able to provide you with the full, luxury experience of the BVI; from watersports to sightseeing, there is no better way to explore the Caribbean than on a luxury yacht.
The BVI has a variety of dive clubs and schools, including:
• Blue Water Divers
• Dive BVI
• Sunchaser Scuba
• UBS