St Tropez rose to fame in the 1950's due to its feature in Brigitte's Bardot's successful film "Et Dieu Créa la Femme" (And God Created Woman), and it has since been a hotspot for celebrities, VIP's and yacht charterers alike. What used to be a peaceful fishing village is now a thriving tourist destination with a diverse array of restaurants, bars and clubs – providing the perfect place to stop on your French Riviera yacht charter holiday!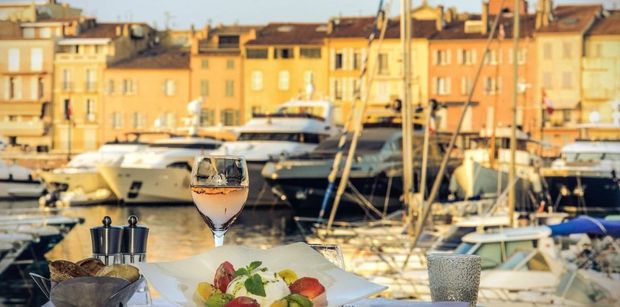 Here we have some suggestions of the best restaurants in and around this enchanting town – if you're looking for fine dining, a lively atmosphere or even a subtler evening with some relaxed cocktails, there is something for everyone.
Our first recommendation has to be Sénéquier's – a top choice amongst many visiting St Tropez. Located right on the port overlooking countless luxury yachts, you won't miss it with its striking red decor that embodies the restaurants energetic atmosphere. The service is fantastic and their delicious patisseries will not disappoint!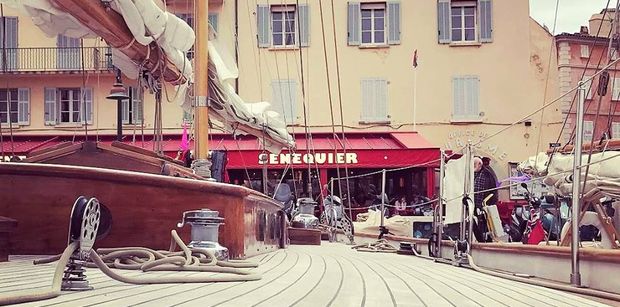 A must-visit for Boatbooking's is La Vague D'Or, which is one of the two 3 Michelin starred restaurants along the French Riviera (the other being Le Louis XV – Alain Ducasse at the Hôtel de Paris in Monte-Carlo).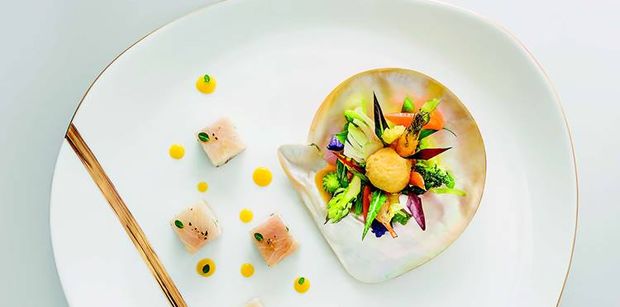 This restaurant is simply sublime; with each dish comes a different story of the natural ingredients and how they marry together to create unforgettable flavour combinations. From Mediterranean Lobster to Carqueiranne Veal Tenderloin, the menu is so diverse and the food will completely take your breath away.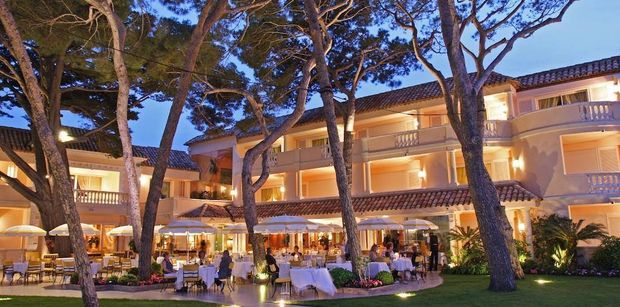 Quite the contrast to La Vague D'Or's prestigious fine dining is Au Caprice des Deux, which is a charming little restaurant located on a tiny side street in the centre of St Tropez, perfect for a quiet night with your closest friends and family. Focused on perfecting Provençal cuisine, the chef Stéphane Avelin really has a passion for creating dishes with the simplest and freshest ingredients – one not to miss!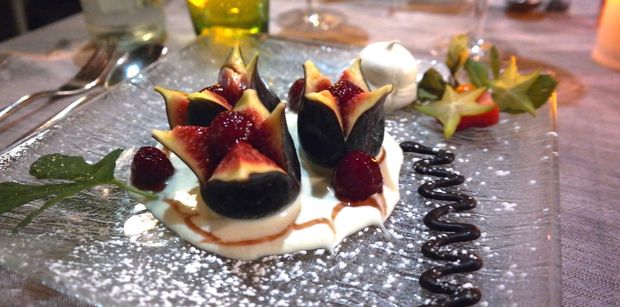 If you're looking for a place that will lead you straight on to a night of dancing, then L'Opera is the place! Another restaurant located right off the port; you can enjoy their enchanting terrace and taste some of their fantastic international specialities. Then hit the dance floor and let the night commence!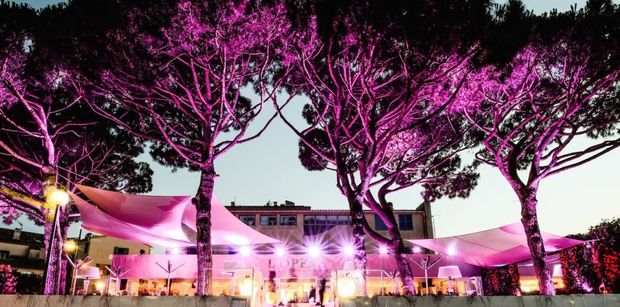 If this restaurant guide has tempted you to take a trip to St Tropez on one of our luxury yachts, get in touch today and our brokers will be sure to help you organise an unforgettable charter.