The Caribbean is synonymous with jaw dropping beaches, welcoming locals and fantastic sailing conditions. These remote islands now have luxurious amenities, so you can escape to paradise whilst having top notch cuisine, service and accommodation awaiting you. Alternatively, it's all happening in the French Riviera this season with endless glamorous parties, events and celebrity hotspots.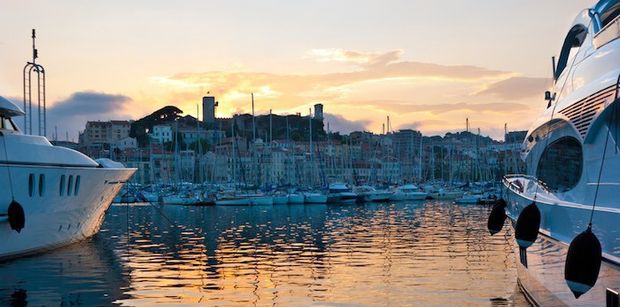 The BVIs are renowned for their tranquillity and being the ultimate break for relaxation. Now you can head to these idyllic islands and check out the new Oil Nut Bay luxury spa! The spa is located on cliff tops, overlooking the sparkling ocean, and boasts a range of luxurious amenities and facilities. Some of the treatments on offer includes body sculpting and wraps as well as massage, facial, hand, foot and beauty treatments, so you can feel pampered and refreshed! The BVIs are a stress-free haven, ideal for a luxury yacht charter experience. With a truly laid-back, warm and friendly environment – there is no better way to explore these islands than on a catamaran, sail yacht or motor yacht.
Staying with the Caribbean theme, the Eustatia Islands are a mesmerising and magical destination for a holiday.  The islands boast a variety of activities or secluded spots to enjoy loved ones company.  The accommodation options are luxurious, with beautiful beach houses with individual personalities.  A yacht charter in the Caribbean is ideal as it gives you the flexibility to island hop, just wake up in the morning and pick a secluded island you want to anchor yourself too for the day! Explore hidden coves on your paddle board, take the tender to the coolest beach bars or kayak around the glittering bays.
If the Caribbean is too far afield or you just prefer Europe, the French Riviera is the place to be this month! Not only is it filled with events such as the Cannes Film Festival and Monaco Grand Prix, it is the ultimate allure for A List celebrities needing a spot of sun before summer commences. Margot Robbie has taken a holiday to the French Riviera with her husband and friends, avoided the glitzy parties just taking some downtime with her close circle. The glamour of towns such as Cannes, Antibes and Villefranche await you as your luxury motor yacht allows you to discover the best anchorages, restaurants and beach clubs on the Côte D'Azur, so follow the celebrities and explore this magical destination!
Get in touch to jet off to the Caribbean with a luxury yacht, for an unrivalled place to soak up the sun and chill.