Top French Riviera Beach Clubs and Restaurants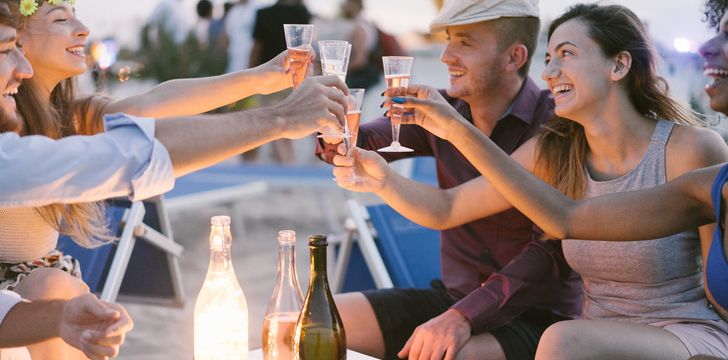 A key part of the French Riviera charter experience is heading to shore in your tender, and having an amazing lunch at a gourmet beach restaurant, overlooking the beautiful Côte d'Azur. Share a cold glass of rosé as you sample some freshly grilled seafood with your feet in the sand, and relax into Riviera life. Renting a boat for the day along this beautiful stretch of coast is the ultimate way to experience destinations such as Cannes or St Tropez.
After countless charters, we know where our guests love to go, what they have enjoyed and what each place can offer. Here are some beach restaurants that are all special in their own way; offering different cuisine, location and experiences. We can make any reservations for you, depending on where you'd like to go!
Club 55 - St Tropez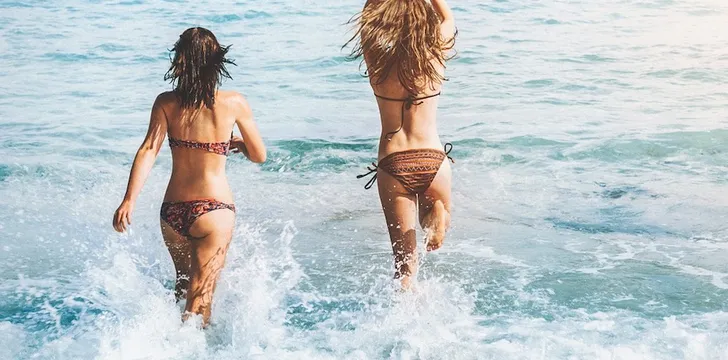 Club 55 originated, appropriately, in 1955 when Brigitte Bardot was filming And God Created Women on Pampelonne Beach and the director asked a fisherman's hangout if they could cook for the cast. It's been almost synonymous with the St Tropez beach scene since then and never disappoints. This desirable restaurant is where celebrities are desperate to visit when they are in St Tropez, don't be surprised if you're rubbing shoulders with the rich and famous in this exclusive beach club. Bypass the busy roads and get to St Tropez via your own yacht for an incredible day!
This trendy hang out boasts a chic yet relaxed vibe; the atmosphere is often buzzing as they often have jazz bands performing live to enhance the spirit. Hang out at Pampleonne Beach and explore the designer boutiques and incredible ice cream shops, to make the most of your St Tropez day out.
Paloma Beach - Cap Ferrat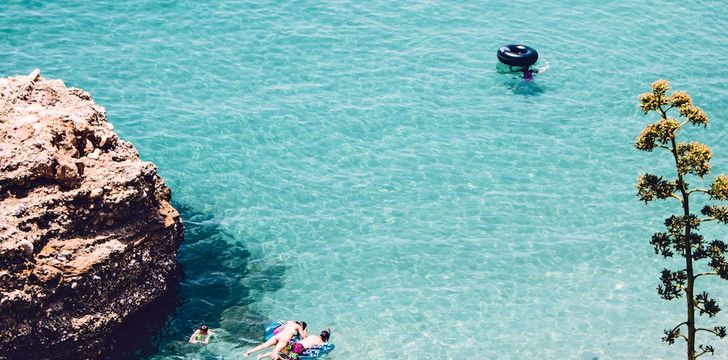 Paloma is nestled into a quiet, tree-lined cove on Cap Ferrat, best reachable by tender. Your table will have amazing views east toward Beaulieu, Eze-sur-Mer, Cap d'Ail and the hills above Monaco. In the bay will be some of the most amazing yachts in the world - on any given day you're likely to see at least 2-3 of the world's 100 largest. The food is light, fresh and features excellent fish dishes that can be shared by two. Starters include local favourites such as Fleur de Courgette, fried calamari and grilled red peppers.
Paloma lets you feel like you belong in this amazing centre of the world's most affluent people. Many past guests have mentioned how romantic this setting can be, with the white tablecloths and candles overlooking an idyllic setting. The best way to reach Paloma is to hire a yacht for the day from Monaco. 
Nikki Beach - St Tropez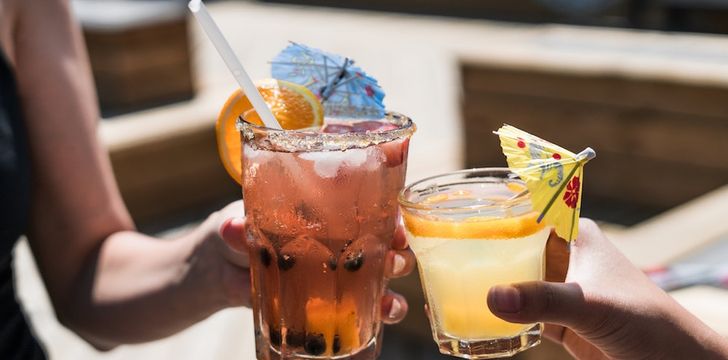 Nikki Beach in St Tropez is the ultimate party beach club, its reputation truly precedes it! With beach restaurants all over the world such as Miami and Ibiza, many will regularly come back wherever they are because you are guaranteed a good time! Let your hair down and make a splash at one of the pool parties; there are always events happening so tune in to see if your favourite DJ is featuring soon.
The playful vibe is infectious, and the food is not to go without mention, as they create gorgeous salads and impressive sushi displays. This is the perfect way to spend your day if you are doing a Cannes to St Tropez day trip or something similar, as you are in the most exclusive spot whilst lounging in the sun and making memories with your friends and family.
Eden Plage Mala - Cap d'Ail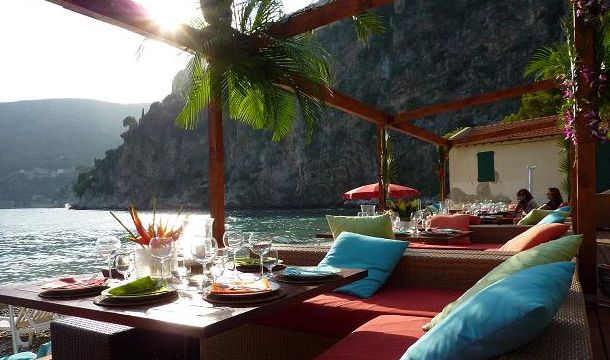 In the town of Cap d'Ail is this delightful beach club, full of colour and quirkiness. This restaurant gains the name from Mala Kchessinska, who liked to spend time walking through the pebbly sand with her lover, Tsar Nicholas II. Tucked away surrounded by impressive cliffs and emerald green waters, this is a bay of dreams! This is the perfect place to reach from your yacht charter as on foot you have to hike down many stairs, whereas the tender can you drop you off on the sand, and you can easily walk up the beach to the spot of your choice.
The food is innovative and creative, described as 'simple with an Asian flair', this glamorous beach experience will push you to fall in love with the French Riviera coastline due to the panoramic views you admire whilst lounging on the colourful and comfortable cushions.
Anjuna Beach - Eze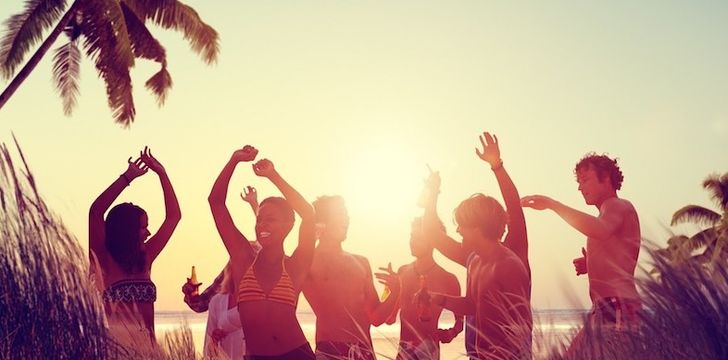 Fancy a memorable lunch with a view? Anjuna is the place for it! Depending on what day of the week you go the atmosphere changes from relaxed and peaceful to a more party, vibrant setting! Eze is a fantastic town, this historic town boasts beautiful views and this beach restaurant is a must stop whilst you are here. Eze is less talked about than its neighbours such as Monaco and Cannes, but this will only work in your favour as it will be less chaotic. Steal a slice of paradise for yourself on Anjuna!
The staff have been complimented as 'good-humoured' and the decor has been described as 'key west style', so you can have a taste of foreign seas in Europe. Overlook the glittering turquoise waters, whilst tucking into the incredible dishes, have a swim to refresh yourself then take advantage of your lounge chair and work on your summer glow!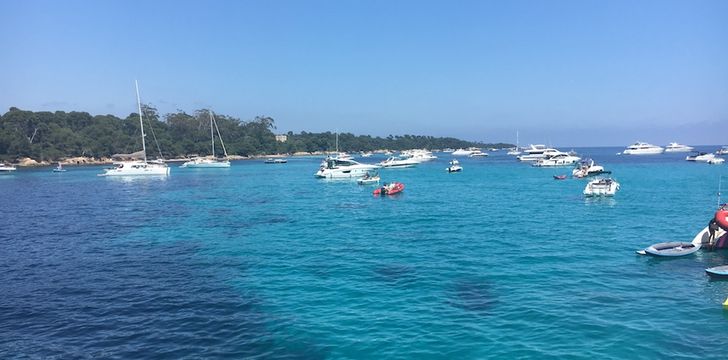 Anchor just off the bay from all these restaurants and let the crew whisk you into shore when you are feeling peckish. Have a look at what we offer to start making this fantasy a reality! Contact us today to speak to our expert brokers in this area.
See our blog on our favourite Beach Clubs in Cannes for some inspiration during your stay along the French Riviera!
French Riviera Yacht Charter Guide South of France Charter Yachts
Key South of France Yacht Charter Destinations: St. Tropez | Antibes | Nice | Cannes | Monaco | St Jean Cap Ferrat | Corsica
Other Articles of Interest
Charter destinations