The Pontine Islands have acted as a secret summer escape for Roman and Neapolitan locals for years – but now is the time for you and your family and friends to discover this idyllic archipelago that is located just off the West coast of Italy on your next yacht charter holiday.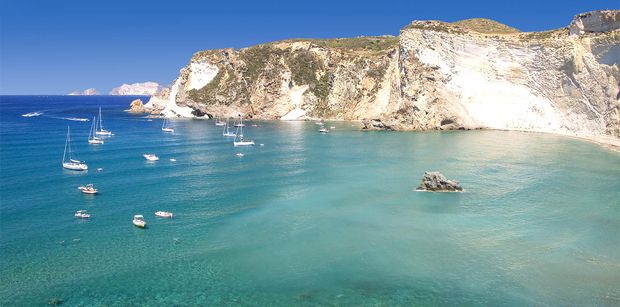 Clear blue Mediterranean waters surround the islands, with unspoilt beaches, rugged cliff faces and fiery sunsets; you can guess why they have been described as the "Pearl's of the Mediterranean".
Ponza
The main island, Ponza, is a sailor's paradise, with endless hidden coves and white beaches just waiting to be discovered. The best way to navigate around the island is definitely by boat or water taxi, so you can easily cruise along the spectacular coastline and find your favourite bays. Pilate's Grottos are definitely worth a visit, they provide beautiful surroundings to snorkel and explore these fascinating ancient hand-carved aqueducts. In the evening take a trip up to Il Tramonto, which has a truly spectacular sunset view as well as delicious Italian dishes.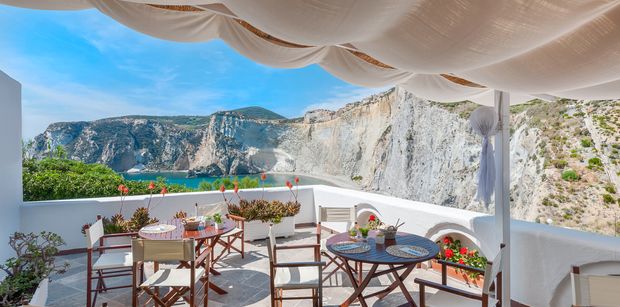 Another of the island's gems is Chiaia di Luna, a striking cliff face towards the south of the island that is the perfect spot to watch the sun go down with a glass of Prosecco in hand! Here you can also stay in the Chiaia di Luna hotel and enjoy an outstanding meal made by head chef, Enzo, with the freshest Italian seafood.
Ventotene
The island of Ventotene has a mystical dimension that goes beyond its geographical beauty; it is steeped in ancient history. As soon as you disembark at the Porto Nuovo (new port) cross over to see the charming old Roman port of Ventotene. You can also visit remarkable Roman ancient ruins on the island and gain an insight into how the island was inhabited over 2,000 years ago.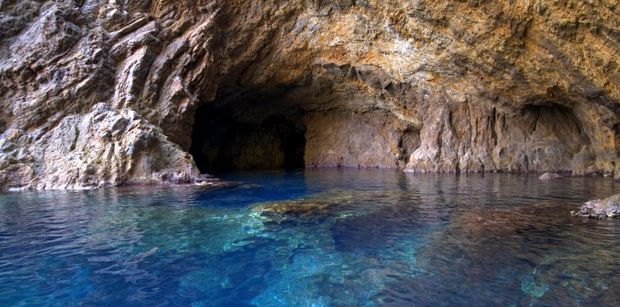 One of the best restaurants on the island is La Marisqueria, with a beautiful terrace that looks out onto the sea, some spectacular seafood and exquisite desserts – this is not to be missed!
Palmarola
Palmarola is a completely uninhabited island, just a cruise away from Ponza. Natural caves, grottos, cliffs and coves are scattered along its beautifully rugged coastline – it is simply the perfect place to set up anchor and while away your afternoons in the sun. Grab your diving gear too and explore this island's wonderfully diverse marine life and underwater wonders!
The Pontine Islands really are breathtaking – why not get in touch with one of our Boatbookings brokers today and start organising your dream yacht charter holiday this summer!