It is well known by now that the French Riviera is one of the best places in the world to discover classic French cuisine. With the freshest regional fruits, vegetables, meats and herbs (that can be haggled for in the local Forville Market in Cannes) there is no doubt you will enjoy gourmet cuisine on your yacht charter. Yet, there are also some fantastic restaurants in this area that are sure to entice you to step off your yacht for the afternoon, and try some of the local delicacies! Here are some of our suggestions: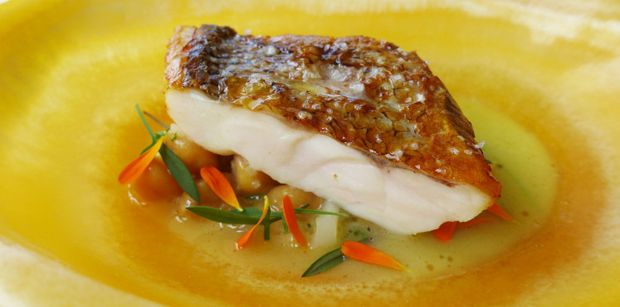 Mirazur, Menton – Ranked No. 6 in the World's 50 Best Restaurants
Mirazur is unquestionably at the height of French cuisine, and now even the world's cuisine, as it was recently placed at No. 6 on the World's 50 Best Restaurants list – and for good reason! Set on the hill overlooking Menton, this restaurant is heavenly; it delivers on both style and substance. The dishes are based on three themes; Sea, Gardens, and Mountains – so you can imagine the kind of natural, light, ingredients-focused cookery that is created by the renowned Argentian chef, Mauro Colagreco. If you are looking for fine dining, this is the place to go, and it is just a quick trip around the coastline on one our charter yachts!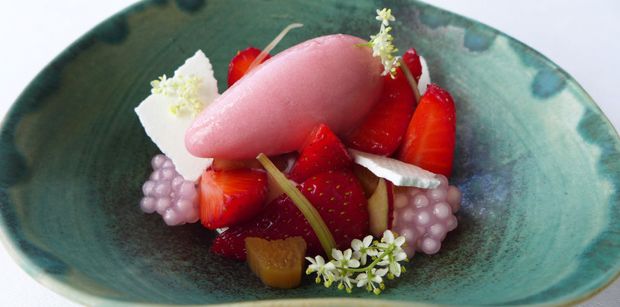 La Colombe D'Or, St-Paul-de-Vence – Dine Amidst the Masterpieces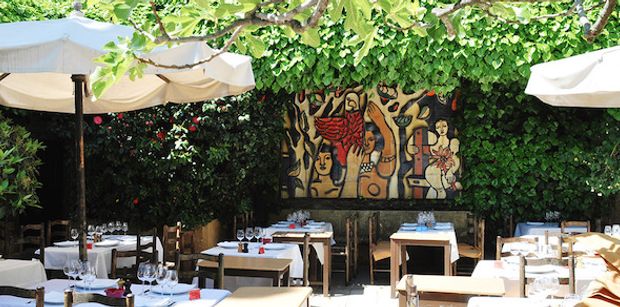 La Colombe D'Or is one of the finest restaurants along the French Riviera; here you can dine amidst some of the most beautiful pieces of art by the masters Pablo Picasso, Henri Matisse and Marc Chagall. The outside courtyard is covered in beautiful climbing flowers and vines and is simply idyllic set in the hills of Provence; it is the perfect place to enjoy a glass of wine and an exquisite meal. Paul Roux, a local farmer, originally opened this traditional old-style French restaurant in 1920, and this is reflected in the simple, yet superb food that they serve. Their dishes are evidently made with the finest ingredients, as they even bring you a basket of fresh vegetables picked that day! You will be tempted by their array of classic French dishes like foie gras, steak with potato dauphinoise and gateau au chocolat.
Restaurant de Bacon, Cap D'Antibes – Experience Michelin Star Seafood
It has been said for many years that Restaurant de Bacon is the spot for seafood in the Côte D'Azur. Its splendid views of the Antibes ramparts, stretching along to the coast of Italy, combined with their sensational food, is sure to satisfy your desire to get away from the stress of city life. Their menu is refreshing, with classic French seafood dishes that are made from the catches of the day, and their pièce de résistance is the Bouillabaisse, which is a taste sensation that bursts with the rich flavors of the sea!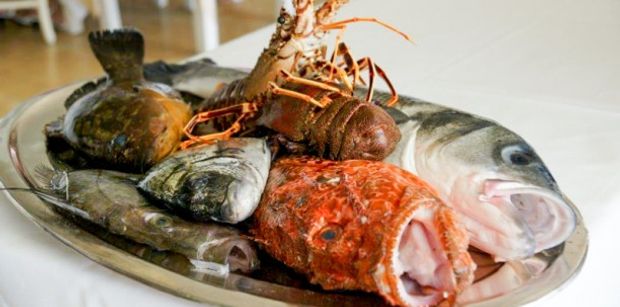 Be sure to make a reservation at these top restaurants well in advance as they get booked up throughout the summer. If this food guide has tempted you to book a yachting holiday around the French Riviera, in order to try a couple of these first-class restaurants, please contact one of our brokers today!