With famous islands such as Santorini and Mykonos making up part of this beautiful area of the Greek Cyclades coastline, it is easy to imagine, with the images brought to mind, as to why this is such a popular holiday destination. The quaint whitewash streets and stunning scenery are world-renowned with each inhabited island having its own individual culinary specialties to make this a vibrant and exciting charter destination this summer.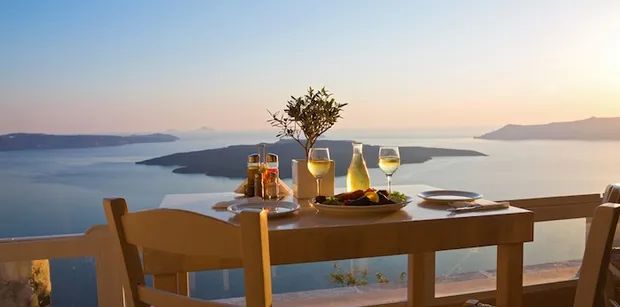 Due to the beautifully warm climate – ideal for sunbathing, but not so good for agriculture – the inhabitants of the islands rely largely on getting their fresh produce from the sea, making their seafood dishes exceptionally tasty with beautiful tangy flavours of the Aegean Sea. One of the only creatures that seems to thrive on land here is sheep and goats, who often roam freely on the islands which produce the beautiful cheese often associated with this area of the world.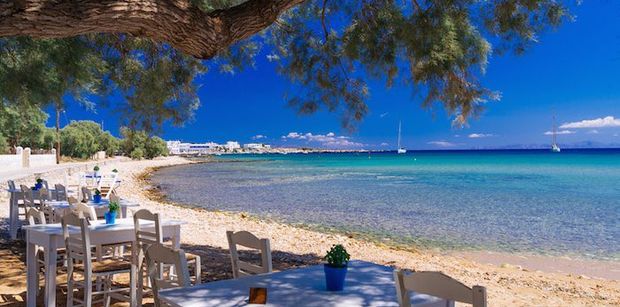 Starting your charter from the striking hills of Santorini and entering local tavernas, you will discover dishes centred around the ingredients it is known for such as cherry tomatoes and yellow lentils which go into iconic dishes such as sgardoumia, which is full of vegetables and locally available meat.  Wash this down with a glass of the island's superb white wine of international reputation, Asyrtiko. Meats such as wild rabbit, some wild birds, pork and all its derivatives, goat's meat, and goat's and ewes milk cheese are the common produce of land's agriculture.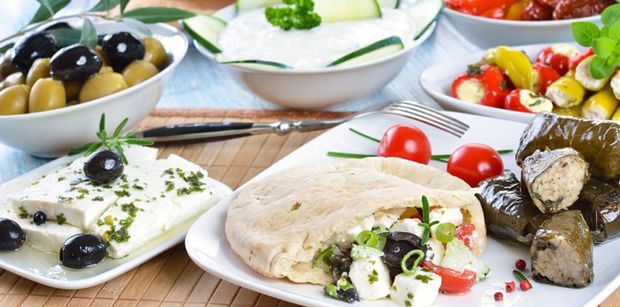 Being a collection of islands, the abundance of fresh seafood is sure to be a winner on any menu. Hundreds of species of shellfish reside in the beautiful blue seas surrounding the islands meaning there is always a good selection on the beach-side restaurants. Enjoy mussels with just a drop of olive oil and fried with feta, oregano and other spices or try sea urchins in delicious tangy salads with a strong sea aroma.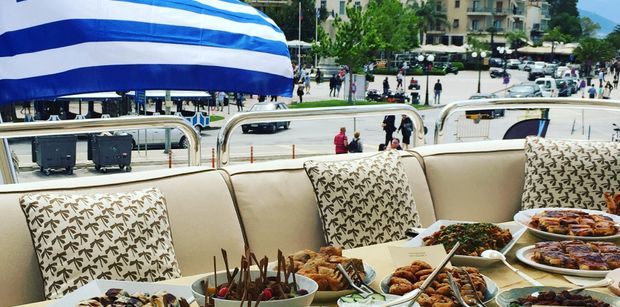 If you are partial to an after dinner nibble, try some of the Cyclades' award-winning cheese, with its unique flavour is perhaps what you think of in reference to Greek cuisine and for a good reason. Head to the island of Syros for the hard strong and spicy cheese, San Mihalis and can be enjoyed plain, fried, on pasta or even in pies. For a sweet treat then be sure to try amygdalota on the lively island of Mykonos, a delicate Greek almond cookies that are slightly crisp on the outside and chewy and sweet on the inside. On the island of Folegandros, you will discover a pie full of sweet Greek goodies including fresh watermelon, honey and sesame seeds.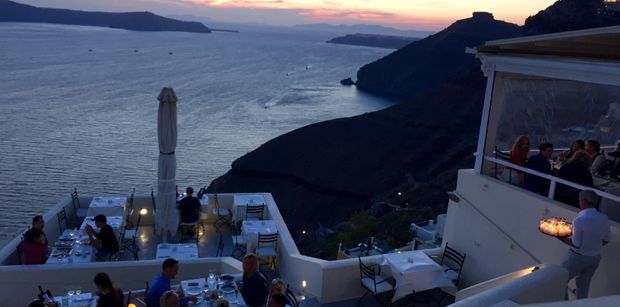 If the delicious and varied menu has your mouth watering for a charter in the Greek Cyclades then click here to start planning your holiday and see what we can do for you!