If it's good enough for Kate Moss…it's good enough for us! Formentera is often overshadowed by Ibiza, the sparkling and glitzy party island. However, for the ultimate Spanish experience Formentera is well worth a visit due to the unsung beaches and undiscovered restaurants, eat and sunbathe to your hearts content!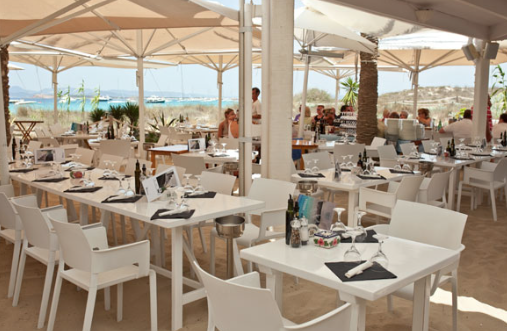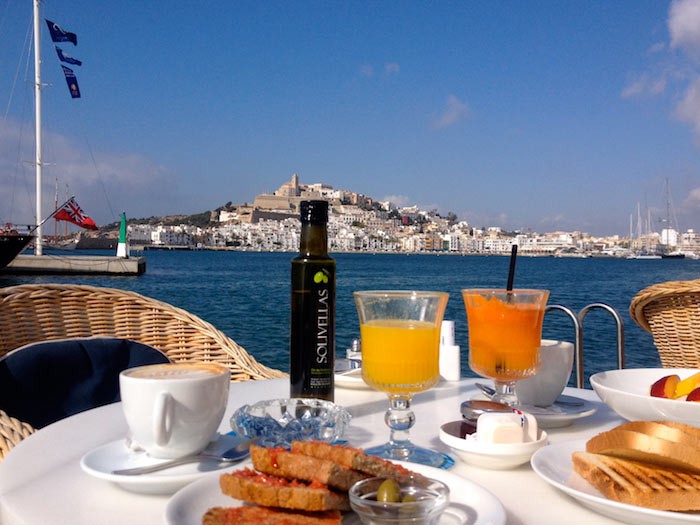 You can anchor at Formentera in the turquoise waters and enjoy the beautiful sandy beaches. If you haven't been to Juan Y Andrea, have you really been to Formentera? Many yachts anchor directly in front one of this renowned top notch restaurant. You can catch the restaurant tender which will whisk you off for your meal, and then return to the boat after. You can be rest assured the food will be local, fresh and made with love!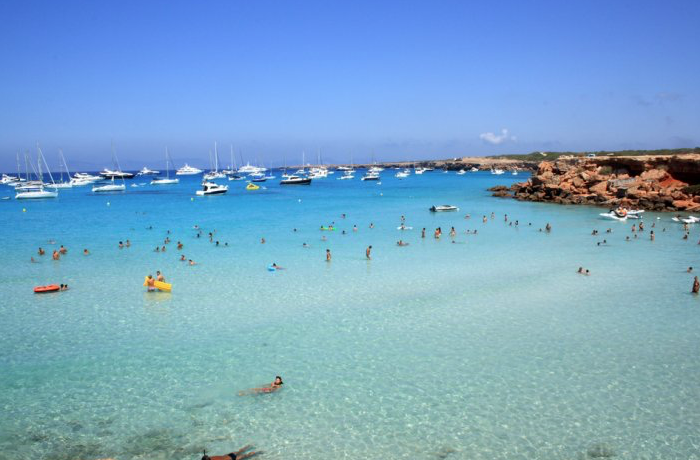 This is where Bob Dylan visits and Pink Floyd reside for endless amounts of time, where Joni Mitchell wrote the album 'Blue' and where Kate Moss escapes too when the party in Ibiza is bit too much. The houses are simple yet beautiful, and the stylish hotels share an authentic look, a mixture of cloudy greys, musky blues and faded yellows.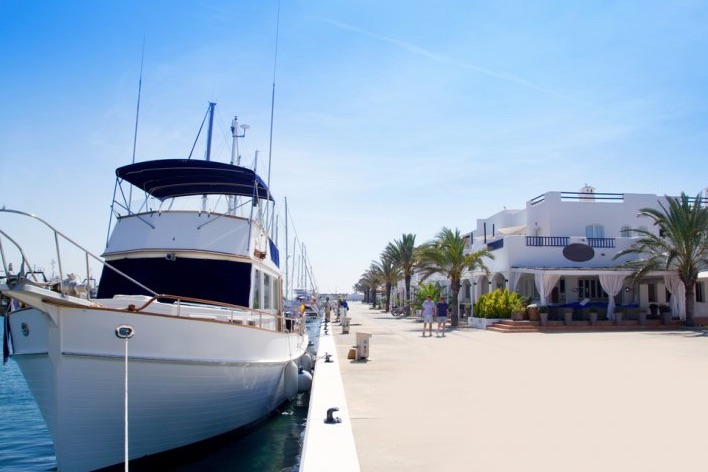 Whilst you usually have to travel long and hard to find such an exciting and desirable place, Formentera is a short boat trip away from Ibiza.  Come and enjoy the softer, chalkier sand, the more relaxed vibe and restaurants you will remember dining at for years to come.
Live it up in Spain this year by combine vibrant nights in Ibiza with fantastic cuisine and beaches of Formentera. Get in touch and we will match you with the perfect yacht!