The Bahamas is one of the most beautiful places to cruise on a yacht where you can surround yourself with the calming turquoise waters for an unforgettable holiday.  With over 700 islands and inlets and more that 2,000 cays (coral reefs),which of only 30 islands are inhabited, there are endless places to cruise and explore. Today the Bahamas is one of the world's most foremost places to spend your holiday and attracts more than 5 times it's population in tourists.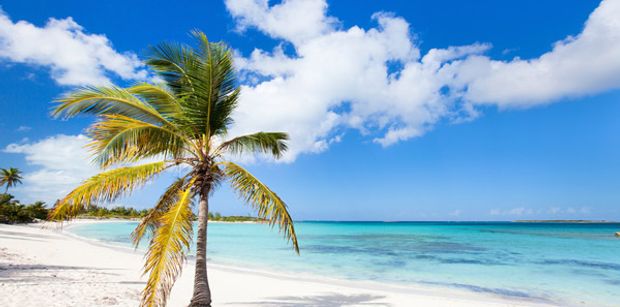 Here are five fun things to do while cruising on on private Bahamas Yacht Charter:
Visit Eleuthera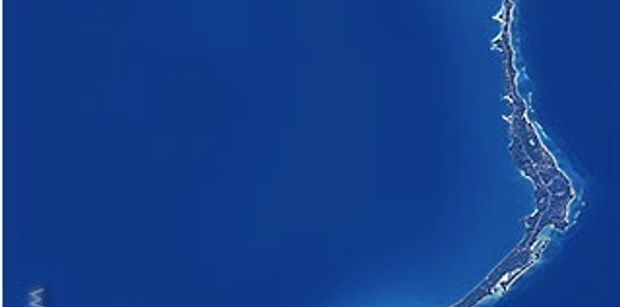 Eleuthera is Greek for "freedom" which is a fitting name for this island that is free from crowds, cruise ships and casinos.  If you're looking for a slower pace island with views ranging from pink and white sand beaches to beautiful ascending cliff vistas than this is the island for you. Eleuthera is a long and slender island that is only two miles wide and 100 miles long and possesses the best of two ocean worlds; the tranquil Caribbean Sea shore that is known as the Exuma Sound and the pulsating Atlantic Ocean Shore which is known for its world famous "Surfer's Beach".
This beautiful Island is dotted with quaint, friendly fishing and colonial villages, such as Tarpum Bay, Bannerman Town and Hartchet Bay.  It is also known for the pineapple plantations so be sure to sample some of the homemade pineapple tarts prepared by the friendly locals.
Visit Harbour Island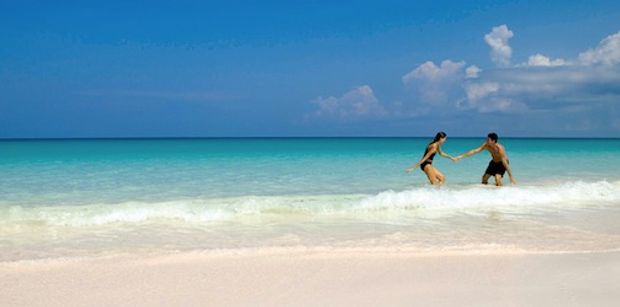 Harbour Island is a must on your list of islands to visit and known for its beautiful pink sand beaches some 3 plus miles long and 50 to 100 feet wide.  The pink sand is made up from a composition of coral, broken shells, minute rocks and calcium carbonate from tiny marine invertebrates. The pink color comes from tiny microscopic bright pink or red-shelled animals known at Foraminifera. The waters are perfect for snorkeling but if you love diving Harbour Island features one of the best dive sites in the world known as "Current Cut Dive". This is a "fast current dive" that moves between the rock walls between Eleuthera and Current Island where a Scuba Diver can drift along the 2/3 of a mile distance in under 10 minutes.
Visit Highbourne Cay and Allen's Cay
Located in the Northern Exuma Islands you must visit Allen's Cay to feed the local iguanas before heading to Highbourne Cay.  This is a perfect place for beach combing and watersports from the tender or waverunners, a reef snorkeling trip or maybe some off-shore fishing to catch your dinner.  Make sure to stop at the Highbourne Cay Marina where you can peer over the dock to see the nurse sharks flocking to one spot as the locals throw unwanted conch into the water.
Visit Big Major's Cay to swim with the famous pigs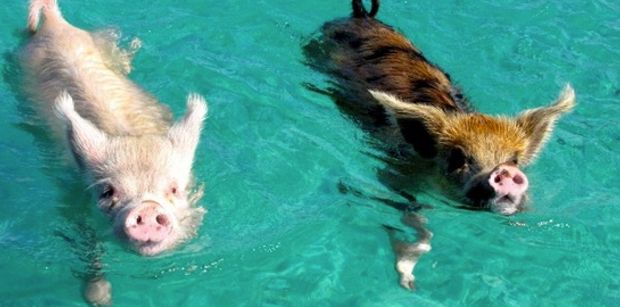 Head on over to Big Major's Cay and meet the world-famous swimming pigs and then enjoy some snorkeling in James Bond's Thunderball Cave.  After that make sure to head on over to the Staniel Cay for more shark feeding at the dock and unwind with a few sundowners at the Staniel Cay Yacht Club.  End your day back at Big Major's to enjoy a surf and turf bonfire dinner on your own private beach.
Visit Bahamas National Trust Land and Sea Park on Shroud Cay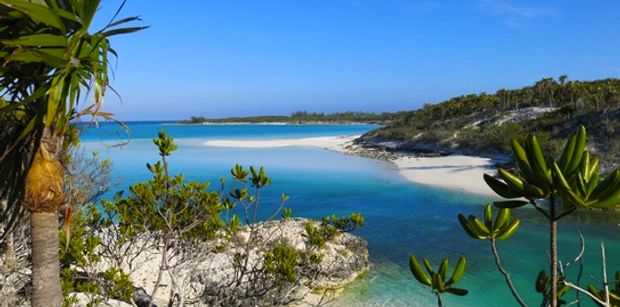 Shroud Cay is located at the northern ridge of the Bahamas National Trust Land and Sea Park.  Here you can drop the toys in the water and head through the mangroves on the waverunners or if you want a good work out hop on one of the SUP's.  Beachcombing is also at its best here or if you're feeling adventurous take a dive in one of the Bahamas natural wonders known as the "washing machine". Have a look at our Exumas Itinerary for an idea of how to include some of these highlights on your charter!
Boatbookings can assist you with creating custom itineraries, selecting the perfect yacht and crew for a holiday of a lifetime. Contact us for your personalized yacht proposal today.