Ft. Lauderdale, sometimes known as the Venice of America for its extensive system of canals, is a sailing mecca and a superb destination for a bareboat catamaran charter.  Seminole Indians may have been the region's first inhabitants but it is Major William Lauderdale that the city is named after.  During the Second Seminole War he led a group of Tennessee Volunteers into the area and built the New River Fort, the location of the city we know today.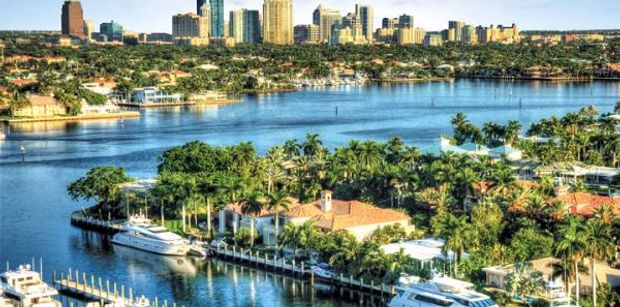 Setting sail you will find the exciting sights and sounds of South Beach just a day sail away and stretching beyond is the natural beauty of the famous Florida Keys.  Visit Miami, Biscayne Bay, Key Largo, Islamorada, Marathan and Key West, sailing as far as Fort Jefferson in the Dry Tortugas.  If that isn't enough to keep you entertained, then you can always head east into The Bahamas with its extensive range of islands, cays and islets to explore.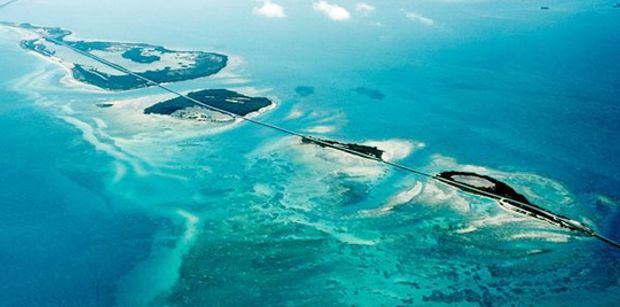 Ft. Lauderdale is not the only starting point along the Florida coastline.  Bareboat charter yachts can also be picked up from Miami or Key West.
Miami: The Miami base is located at Bayshore Landing Marina on the western shore of Biscayne Bay; within minutes of leaving the slip you can be sailing away to freedom.
Key West: The Florida Keys extend over 125 miles and are often called 'America's Caribbean islands'. Known for their spectacular coral reefs, excellent marina facilities and quiet anchorages, the Keys make the perfect sailing destination for any charterer. With a tropical climate tempered by ocean breezes, this is a 'year-round' sailing destination.
With the glistening blue seas and endless sunshine, the best way to travel is aboard a catamaran.  Today's recommendation is the Lagoon 440.  With 4 double cabins she can comfortably sleep up to 8 people and her expansive outside space is perfect for life in the open.  So kick back and enjoy a refreshing beverage with a Carl Hiaasen novel for entertainment – all set in Florida of course.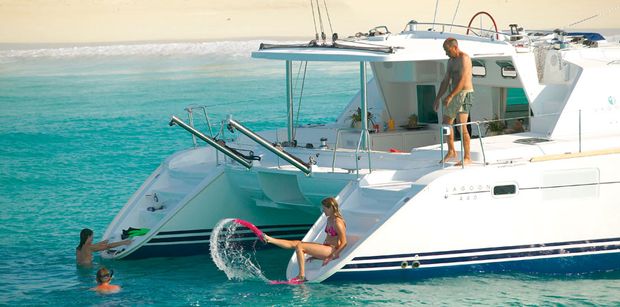 The Lagoon 440 is available for bareboat or skippered charters.  For further information, about bareboat catamaran rental Fort Lauderdale or elsewhere in the world, contact the team today.